Shuckers Walk Past Biscuits, 6-5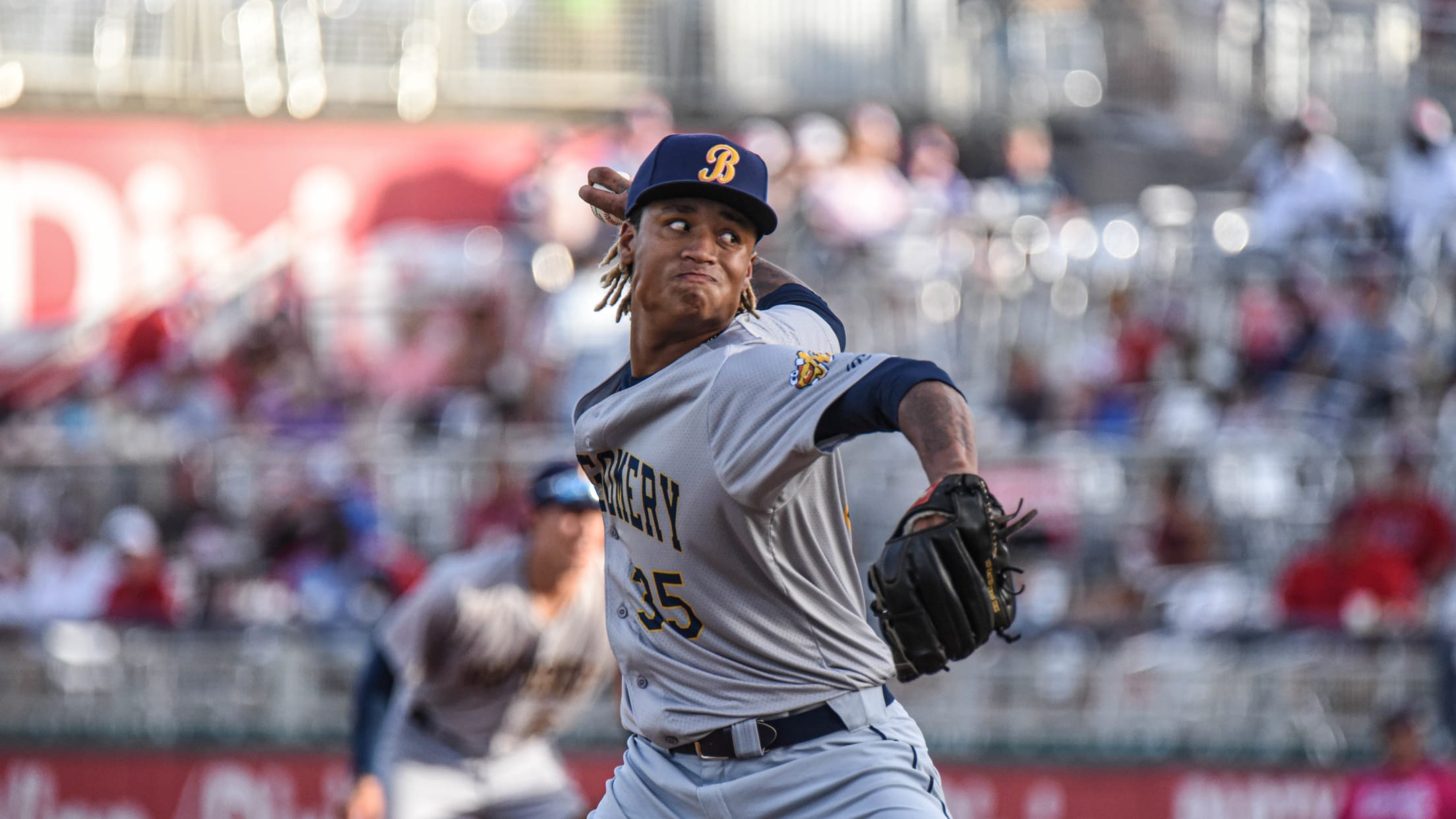 MONTGOMERY, Ala. - The Biscuits (84-46) came back a couple of times, but ultimately saw their five-game winning streak snap in a 6-5 loss in the series finale to the Biloxi Shuckers (77-52) on Thursday night at Riverwalk Stadium.Matt Krook opened for the Biscuits for the 18th time this season
MONTGOMERY, Ala. - The Biscuits (84-46) came back a couple of times, but ultimately saw their five-game winning streak snap in a 6-5 loss in the series finale to the Biloxi Shuckers (77-52) on Thursday night at Riverwalk Stadium.
Matt Krook opened for the Biscuits for the 18th time this season and got into trouble in the first inning issuing back-to-back walks to Cooper Hummel and Dillon Thomas after retiring the first batter of the game, Joantgel Segovia, on a pop-out. Krook then missed with a two-strike pitch to Weston Wilson who blasted a three-run homer over the left field wall to make it 3-0 Shuckers.
The Biscuits would pull one back in the bottom of the first against Biloxi starter Alec Bettinger on a Vidal Brujan RBI-single after Taylor Walls' lead-off double to make it 3-1. But Max McDowell launched a solo homer in the top of the second to increase the lead back to three at 4-1.
The Biscuits continued to chip away at the deficit with Jim Haley's RBI-double in the second, and then a mammoth solo home run to right by Brett Sullivan in the third to make it a one-run affair at 4-3. Haley drilled his third home run of the season to left in the fourth to tie the game at four.
Thomas bopped a solo homer off Blake Bivens in the sixth, but then Rene Pinto answered back with one of his own in the bottom of the seventh and the game was knotted up at five going into the ninth.
Jhonleider Salinas (3-2) was on in the top of the ninth, and after retiring the first batter via a strikeout, the Venezuelan allowed a single to C.J. Hinojosa, and then three-straight walks, the last of which to McDowell, which scored the winning run.
The Biscuits will now hit the road for a five-game series against the Chattanooga Lookouts beginning on Friday, August 23 at 6:15 PM CT. The Biscuits will return to Riverwalk Stadium to close out the 2019 regular season with a five-game series against the Pensacola Blue Wahoos on Thursday, August 29 when it will be College Night featuring a T-Shirt Giveaway presented by AUM.
The rest of the series will include Charities Night & MAX Fireworks on Friday, August 30; Varsity Blues 20th Anniversary Celebration & MAX Fireworks on Saturday, August 31; 2020 Schedule Poster Giveaway on Sunday, September 1; and Fan Appreciation Day on Monday, September 2.