Pelicans Ballpark Happy Hour This Thursday
Clark & Addison Grille Converted for Socially Distant Outdoor Dining and Happy Hour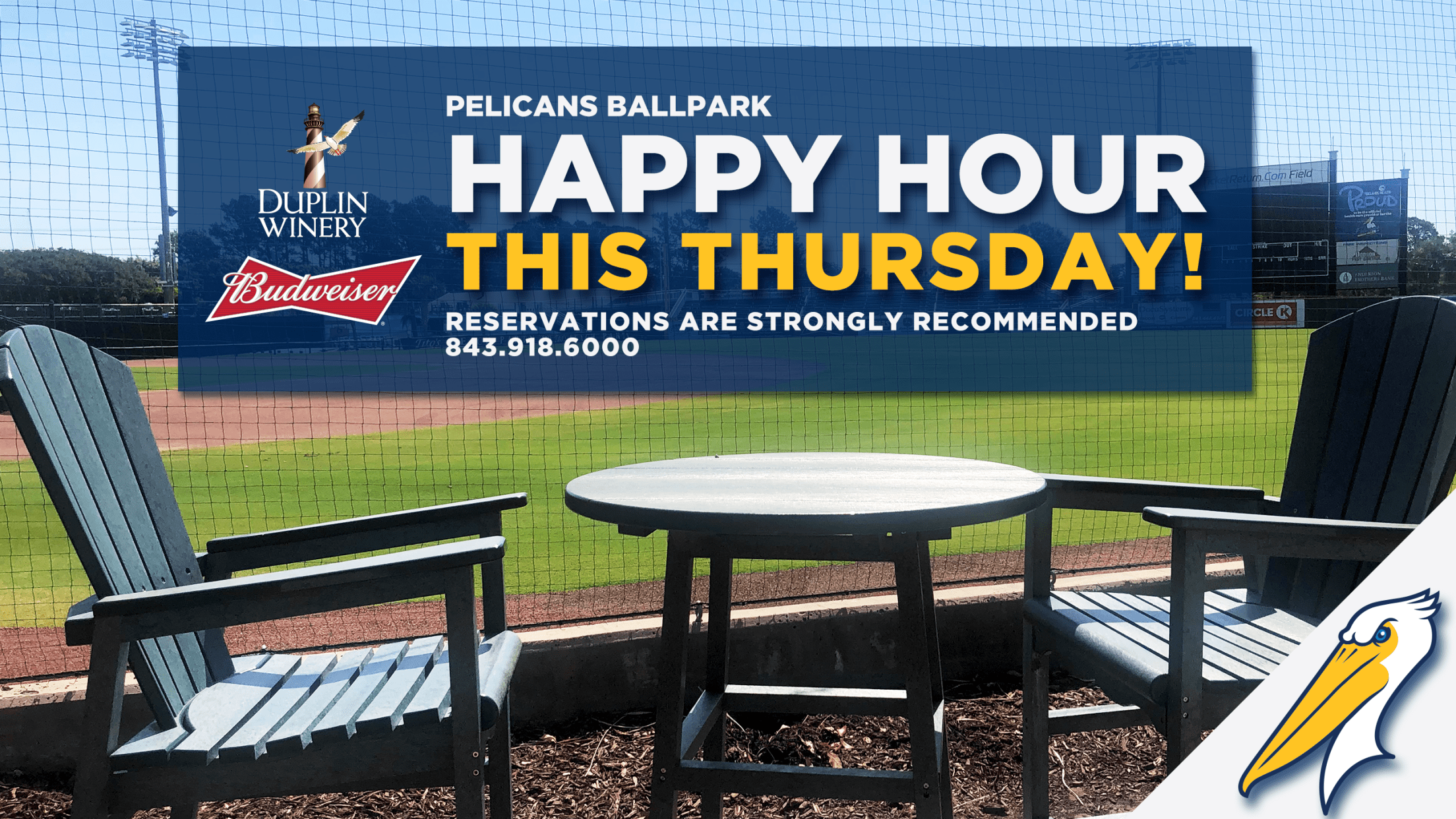 The Myrtle Beach Pelicans announced today that they will open their gates for a Happy Hour event this Thursday, May 21 courtesy of Better Brands and Duplin Winery. The event will run from 4:30 PM to 8:00 PM in the space surrounding the Clark & Addison Grille down the right
The Myrtle Beach Pelicans announced today that they will open their gates for a Happy Hour event this Thursday, May 21 courtesy of Better Brands and Duplin Winery. The event will run from 4:30 PM to 8:00 PM in the space surrounding the Clark & Addison Grille down the right field line. Space is limited and reservations are strongly recommended. Reservations can be made by calling 843-918-6000.
The event will feature canned beer, bottles of Duplin wine, bottled water and bottled soda, as well as a limited food menu including hot dogs, hamburgers, chicken tenders, nachos, soft pretzels, and more. Thursday's Happy Hour will be a cash free event. Accepted credit cards are Visa, MasterCard, Discover, and American Express.
In regards to the new safety protocols, the team released the following statement:
"When it comes to the safety of our employees and guests, please be assured that the most recent state and local guidelines will be followed. As we draw closer to Thursday we will release more specific details. That being said, a thorough pre-event cleaning will take place using only products designated as effective against COVID-19, and hand sanitizer will be available at multiple points throughout the event area."
For more information or to make a reservation for Thursday's Happy Hour call 843-918-6000.