Pelicans Hiring for All 2020 Gameday Positions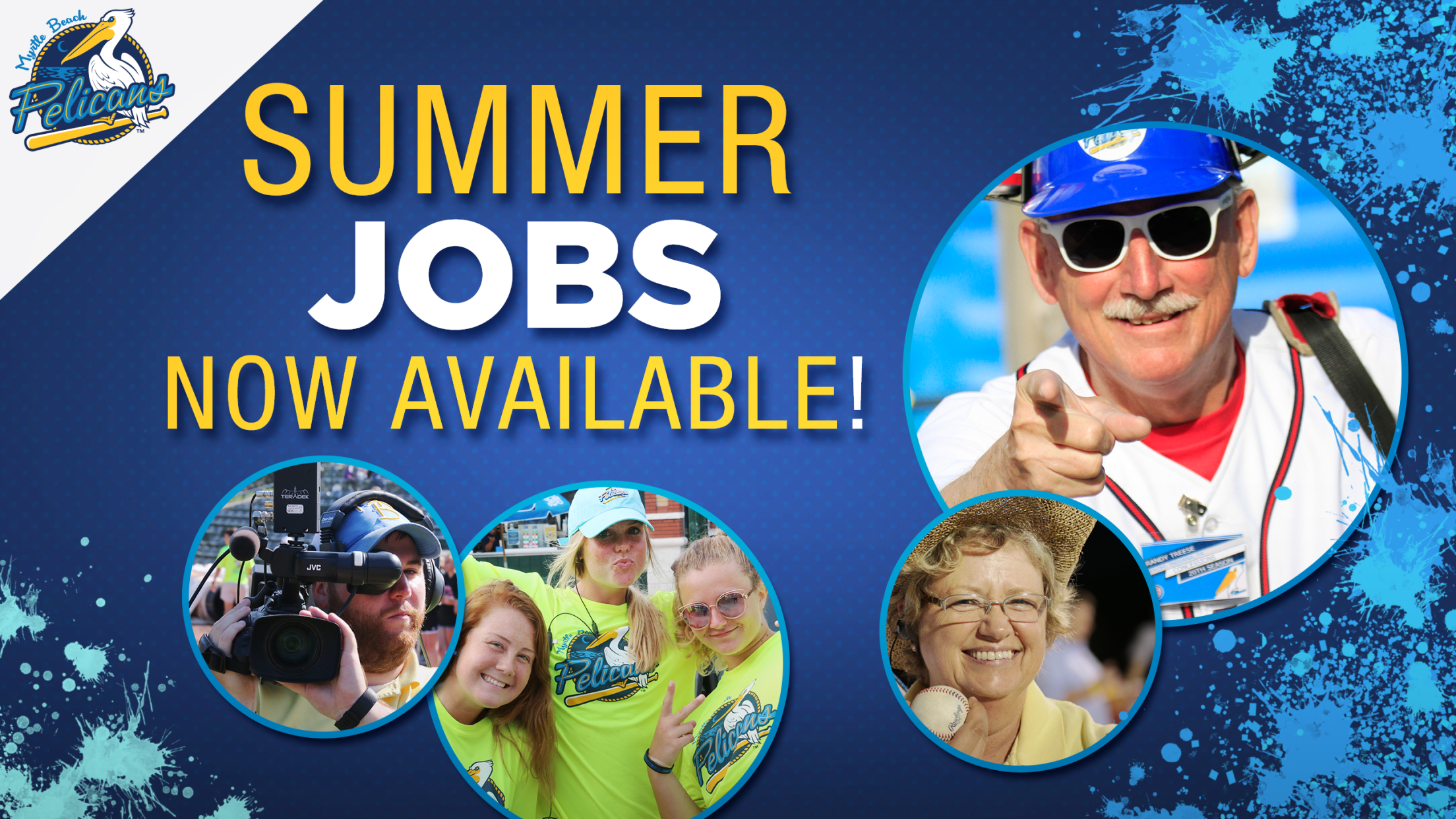 As the 2020 baseball season approaches the Myrtle Beach Pelicans are now accepting applications for game day employees for their 22nd season. The club is seeking enthusiastic, friendly, customer-oriented people to help create memorable experience for fans of all ages at TicketReturn.Com Field at Pelicans Ballpark.Available positions include: 50/50 Sales
As the 2020 baseball season approaches the Myrtle Beach Pelicans are now accepting applications for game day employees for their 22nd season. The club is seeking enthusiastic, friendly, customer-oriented people to help create memorable experience for fans of all ages at TicketReturn.Com Field at Pelicans Ballpark.
Available positions include:

50/50 Sales Representative
Fun Zone Operators
Box Office
Cleaning Crew
Food & Beverage

Cashiers
Cooks
Cotton Candy/Popcorn/Lemonade Attendant
Food Prep
Ice Cream Attendants/Waffle Cone Makers

Grounds Crew
Mascot
Parking Attendants
Porters
Promo Team Members
Retail/Merchandise
Ticket Takers
Ushers
Video & Game Production

Camera Operators
Music Director/DJ
Stringer
Applicants must be able to work nights, weekends, and holidays. Applicants are encouraged to submit their application in person at the ballpark or via email to
[email protected]
. The Pelicans Front Office is open Monday through Friday, 9AM to 5PM.
Click here
to download an application. Applications are also available at the Front Office.
The Myrtle Beach Pelicans are an equal opportunity employer and all qualified applicants will receive consideration for employment without regard to race, color, religion, sex, national origin, disability status, protected veteran status, or any other characteristic protected by law.
The Pelicans' 2020 season will begin on April 9 against the defending Carolina League Champion Wilmington Blue Rocks. The 2020 season marks the sixth year for the Pelicans as the Class A-Advanced affiliate of the Chicago Cubs. For tickets visit MyrtleBeachPelicans.com, call
(843) 918-6000
, or visit the Pelicans Box Office.