Fisher Cats Extend Reading Challenge to April 13
Fisher Cats reward at-home learning during social distancing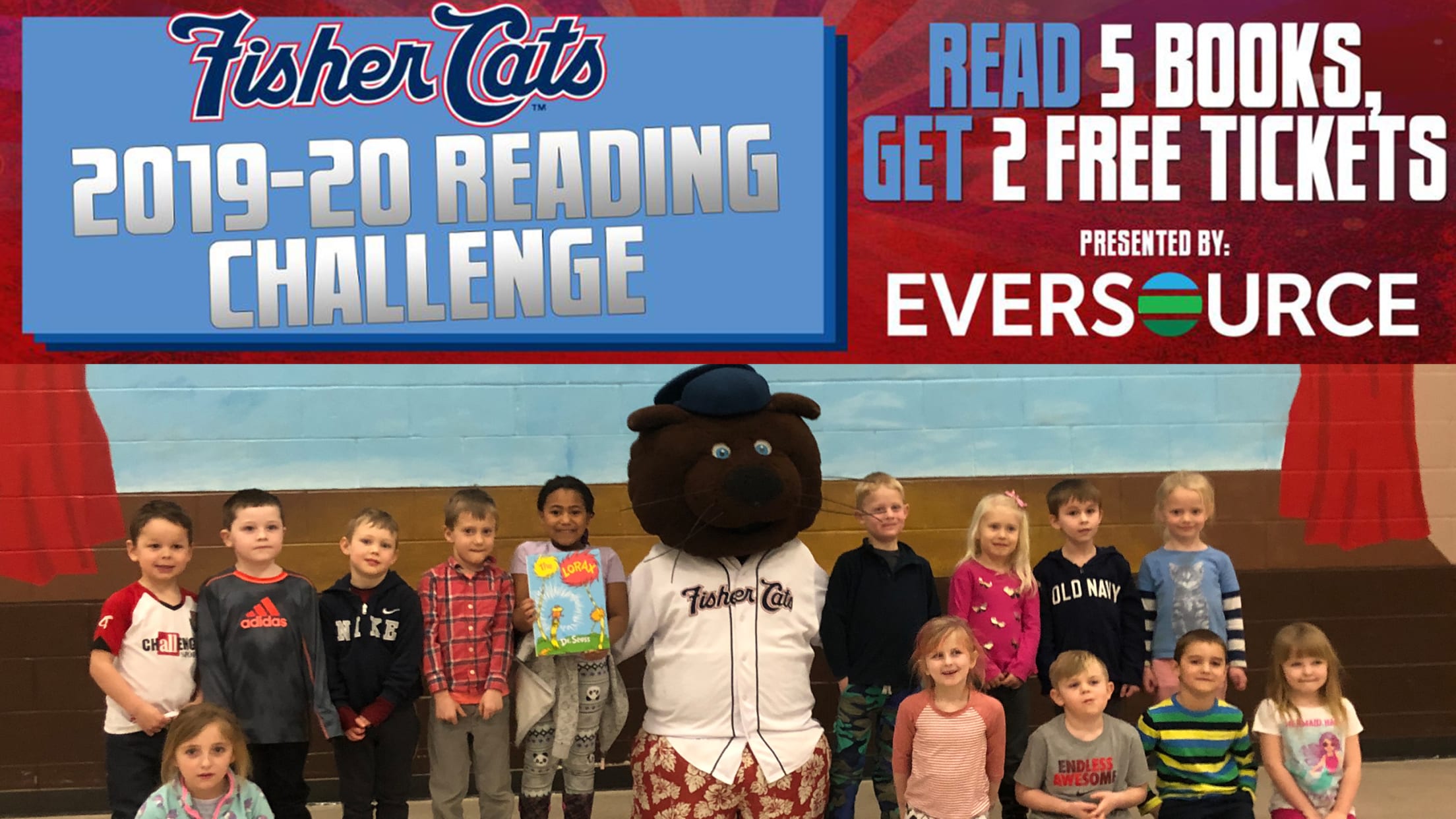 Manchester, N.H. - As families across New England practice social distancing, the New Hampshire Fisher Cats (Blue Jays Double-A affiliate) are pleased to offer a rewarding way for students to continue learning at home: the extension of the Reading Challenge program through April 13. Thanks to support from Eversource, students
Manchester, N.H. - As families across New England practice social distancing, the New Hampshire Fisher Cats (Blue Jays Double-A affiliate) are pleased to offer a rewarding way for students to continue learning at home: the extension of the Reading Challenge program through April 13.
Thanks to support from Eversource, students who read five books outside of their school curriculum will earn two free tickets to a Fisher Cats game in 2020. At their chosen game, those students will be recognized for their achievements and get to play catch on the field.
To kick off the extended Reading Challenge, Fisher Cats emcee Zick and mascot Fungo will host a reading session via Facebook Live on Thursday, March 19 at Noon. Similar to their annual visits to over 30 schools in New Hampshire and northern Massachusetts, Zick and Fungo will read The Lorax by Dr. Seuss and share their passion for reading.
"As we follow the guidance of our local and federal officials to practice social distancing, this is a perfect opportunity to reward students for continuing their education from home," said Fisher Cats President Mike Ramshaw. "We're proud to partner with Eversource and extend the Reading Challenge deadline to April 13, and we look forward to recognizing these students at the ballpark as soon as possible!"
Students and parents can download the Reading Challenge bookmark form at NHFisherCats.com/ReadingChallenge. Once completed, the form can be mailed to Delta Dental Stadium at One Line Drive in Manchester, NH before April 13 to redeem two free tickets to a Fisher Cats game.
Since the program's inception in 2007, nearly 600,000 students have been reached and over 3 million books have been read. The Fisher Cats have received a national commendation from the American Association of School Librarians for their efforts in promoting reading throughout northern New England.
Schools also have an incentive to encourage their students to complete the challenge. Schools with the highest student participation will share a $5,000 cash prize made possible by Eversource and the Fisher Cats Foundation. This year's prize will raise the total to $50,000 awarded through the reading program since 2011.
Fisher Cats single game tickets are on sale now, starting at just $8. To learn more, call (603) 641-2005, or visit www.nhfishercats.com.