Blank slate for new Cyclones skipper
Longtime St. John's coach goes pro after 24 seasons in Queens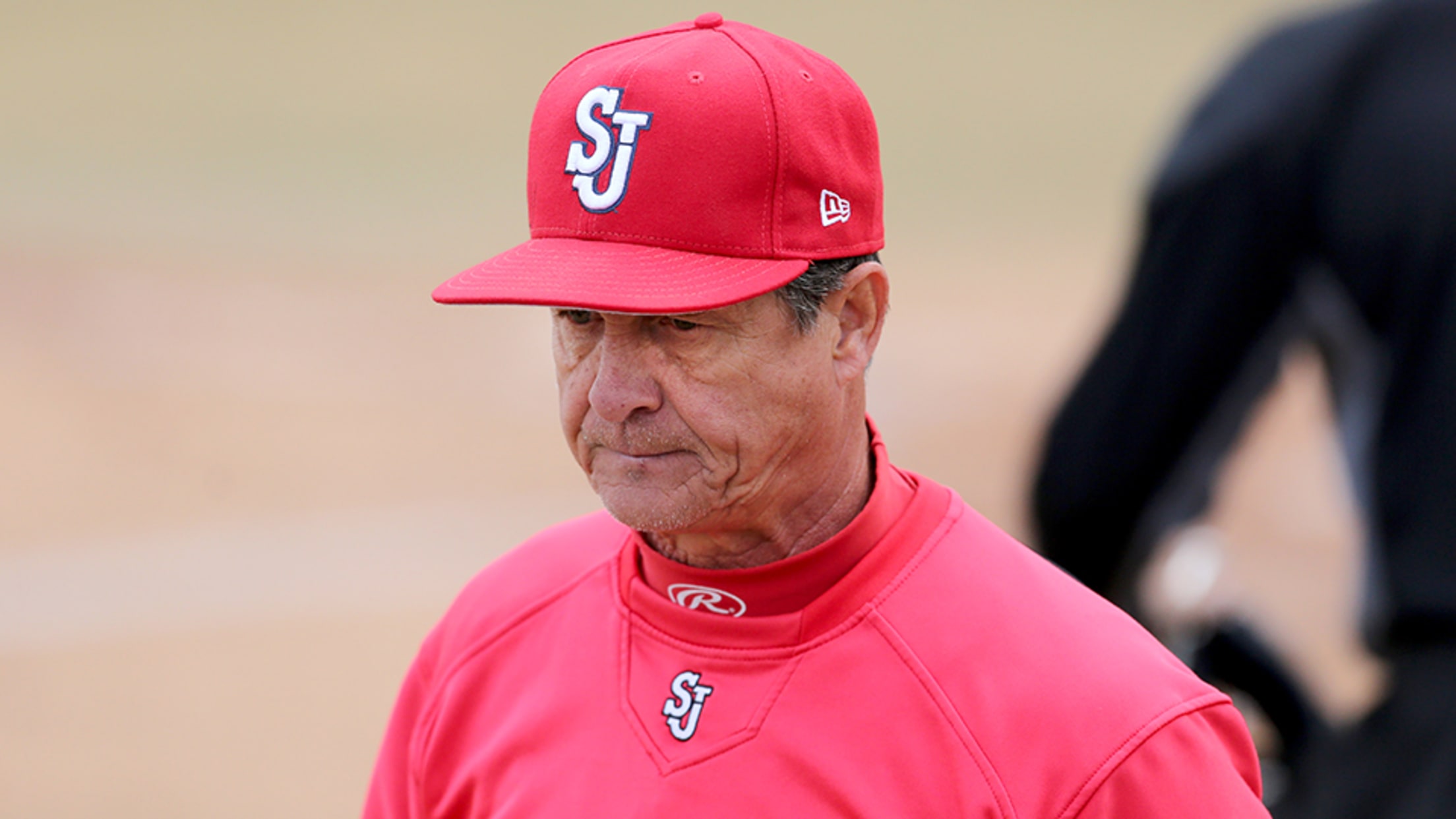 As it often did during the dawn of his collegiate baseball career in 2016, Josh Shaw's temper flared. Then-Louisville hurler Nick Burdi had just struck him out. Game over. The Red Storm lost. Shaw, a freshman infielder for St. John's, stomped back to the visiting dugout. He threw equipment. He
Meetings meaningful for Jane Rogers
Staten Island exec returns to baseball family after cancer fight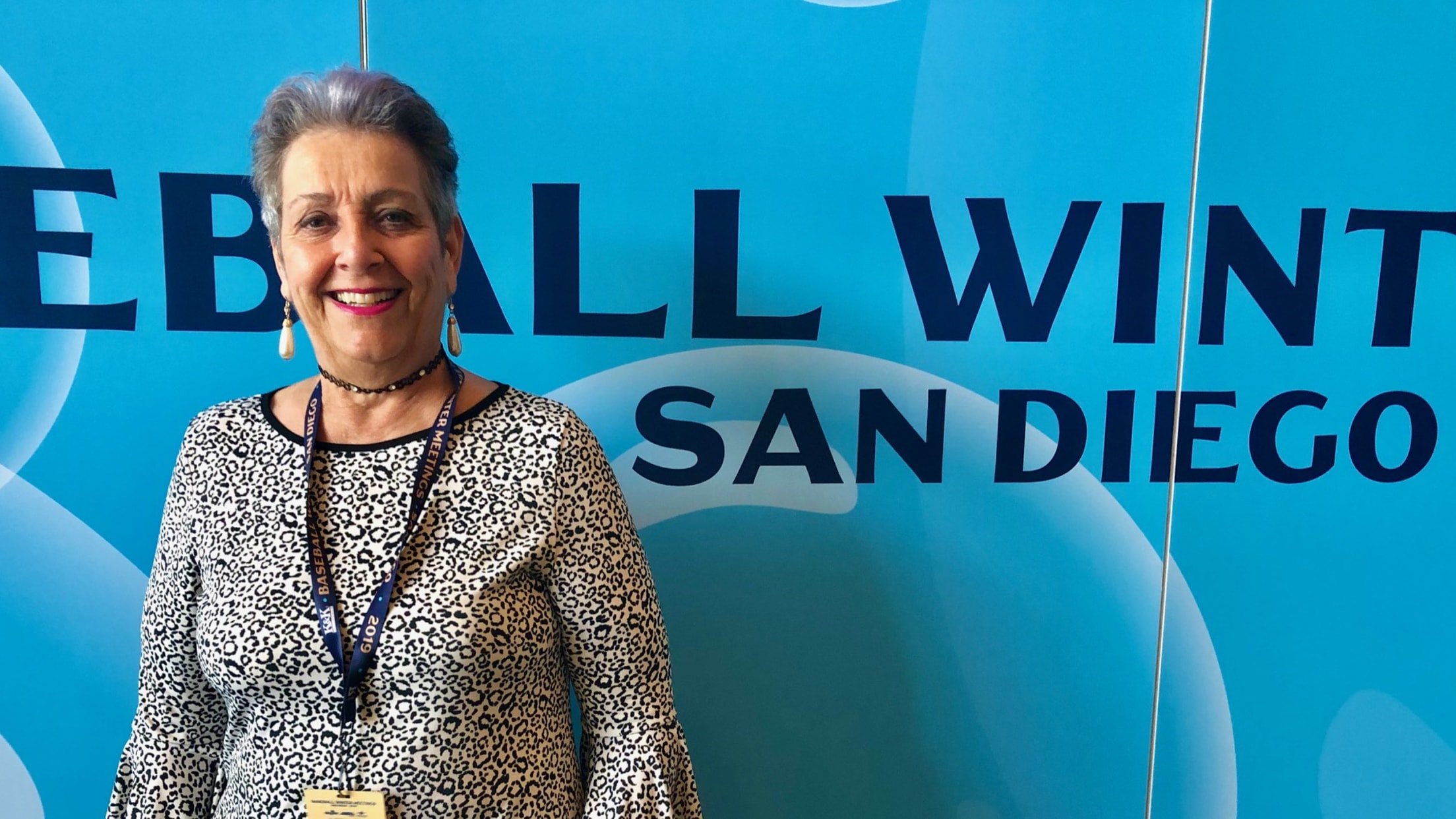 SAN DIEGO -- At the 2018 Baseball Winter Meetings in Las Vegas, Jane Rogers received the New York-Penn League's Executive of the Year. Yesterday morning, in San Diego, she finally heard the applause. Rogers, the Class A Short Season Staten Island Yankees' first -- and therefore longest tenured -- employee, currently
Legends of the Deep: Sea Unicorns emerge
All's well that ends whale as Norwich unveils new aquatic identity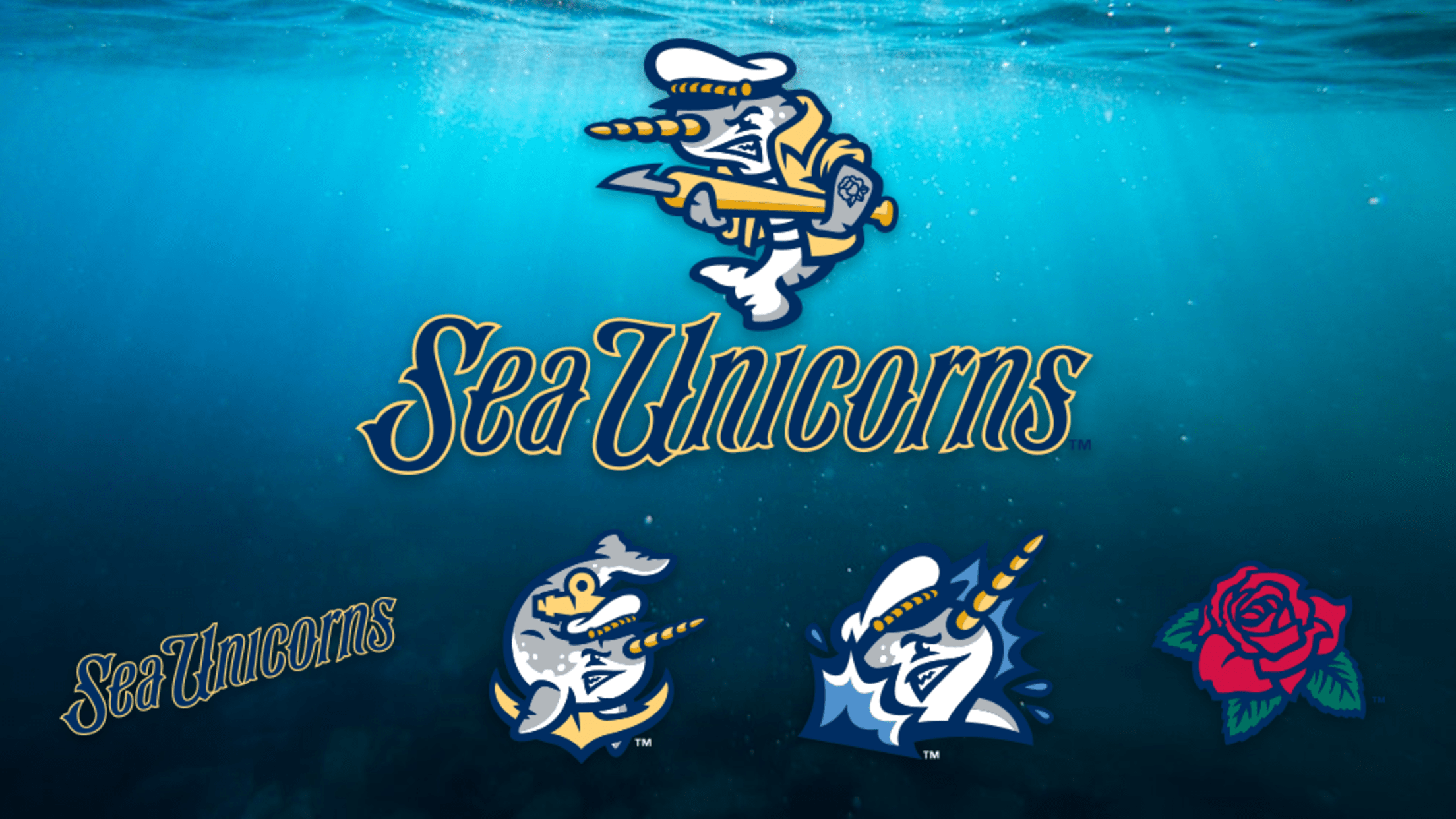 On Thursday afternoon in Norwich, Connecticut, there was a confirmed sighting of a heretofore apocryphal aquatic creature. Sea Unicorns have arisen from the briny deep. During a public unveiling event at a local middle school, the New York-Penn League entity formerly known as the Connecticut Tigers revealed it will henceforth be
Head of the Class: Class A Short Season
Giants' Labour, D-backs' Frias blossomed during the summer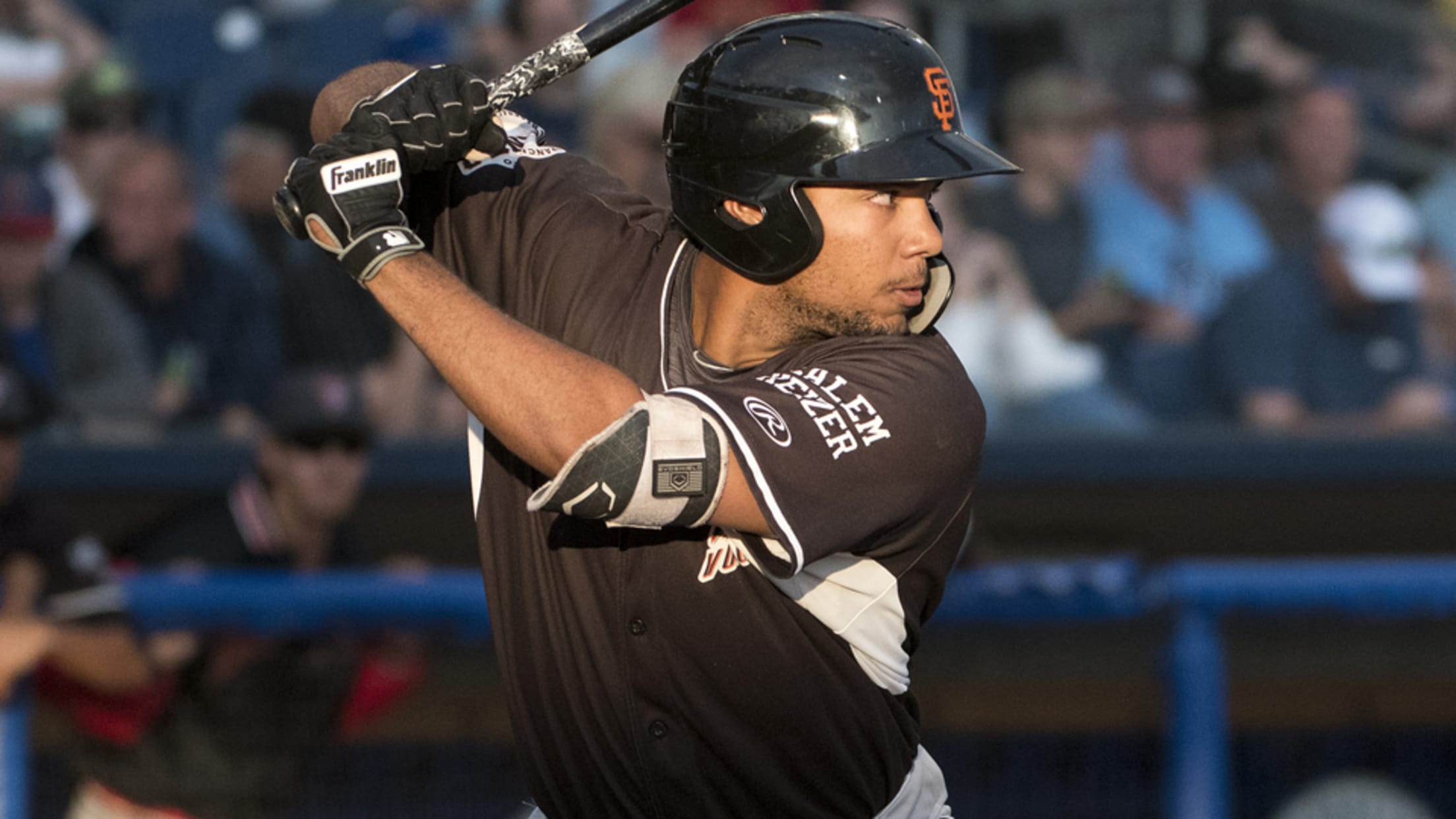 With another Minor League season in the books, members of the MiLB.com staff are looking back at some of the most notable performers from the 2019 campaign for each level. We looked at the Triple-A, Double-A, Class A Advanced, Class A and Rookie Advanced levels. Here, we turn our attention to players
Cyclones rally to first outright NYPL title
Mets No. 24 prospect Mangum, Duplantis lead comeback victory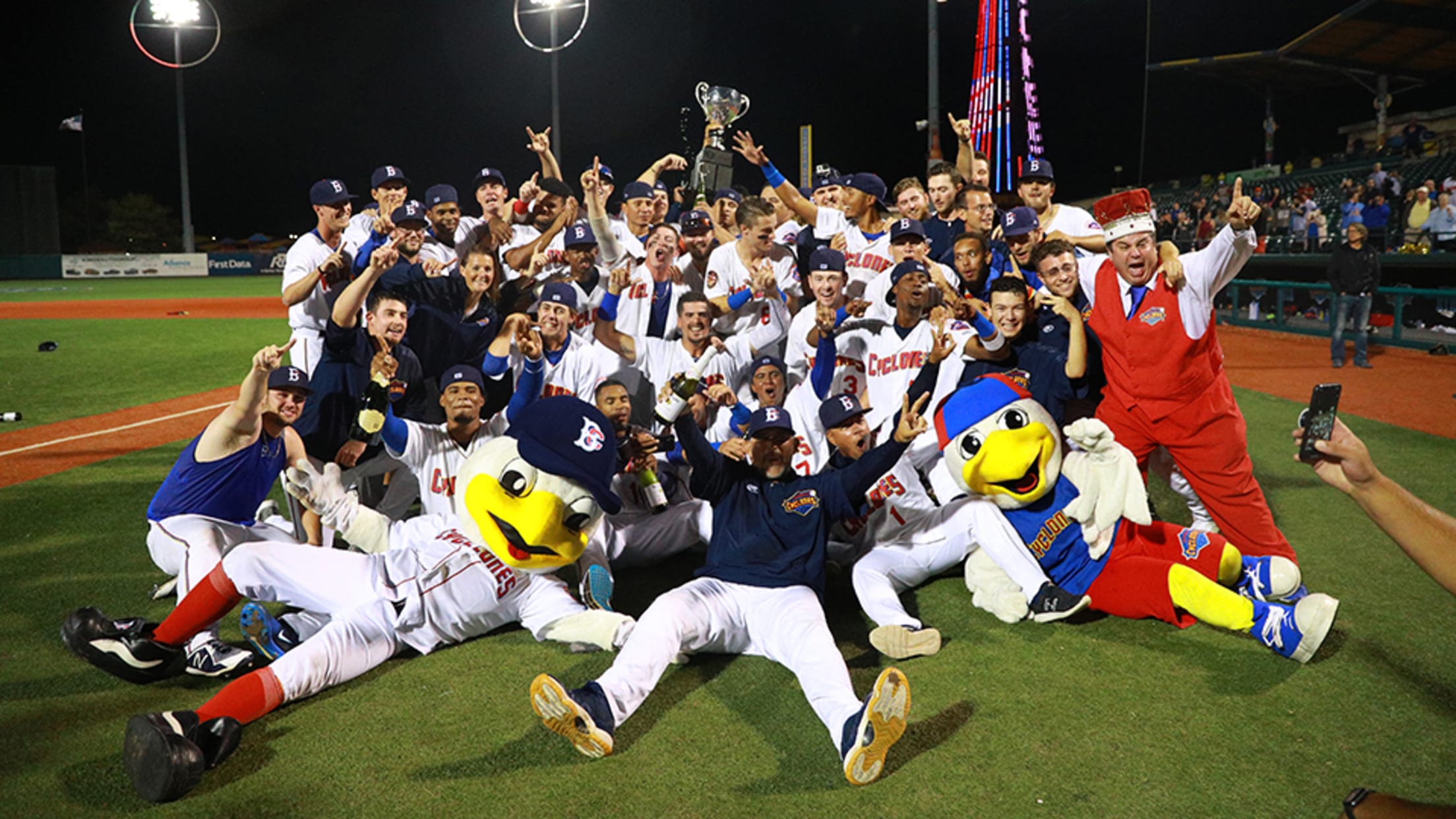 An event bigger than baseball cost Class A Short Season Brooklyn a chance to win its inaugural New York-Penn League title on its own terms. On Tuesday, the Cyclones finally got their chance.Yoel Romero's RBI single snapped a seventh-inning tie and Brooklyn held on to defeat Lowell, 4-3, in the
Jimenez, Spinners hit back in NYPL Finals
No. 7 Red Sox prospect's clutch single forces decisive Game 3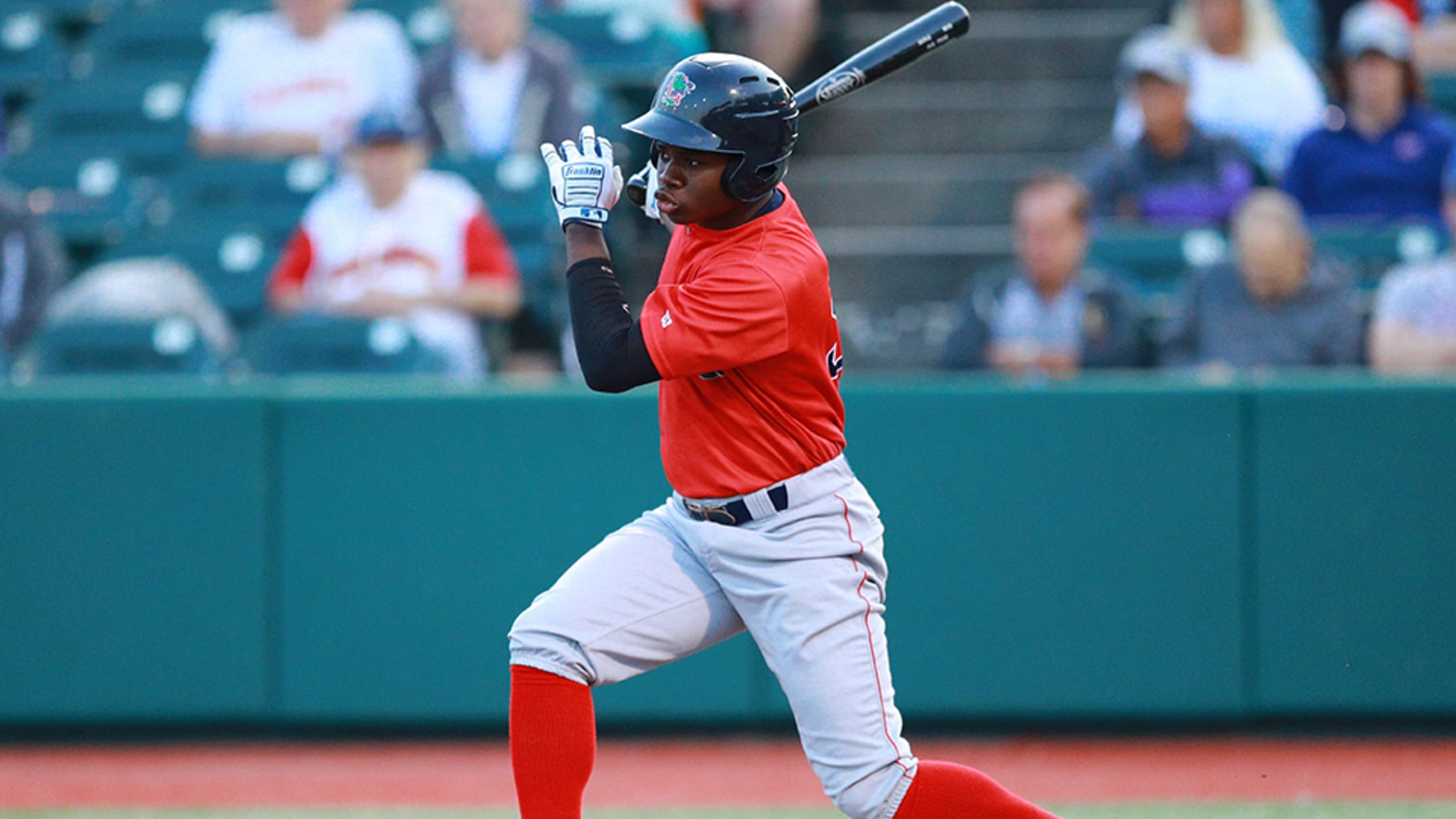 Gilberto Jimenez entered Game 2 of the New York-Penn League Finals batting .188 through six postseason games. Yet the 19-year-old was the circuit's top hitter for a reason, and he showed why Monday night.Boston's No. 7 prospect stroked a two-run single that proved to be the difference in Class A
Bryant, Cyclones spin within win of title
Mets righty gives up hit, three walks over six innings in Game 1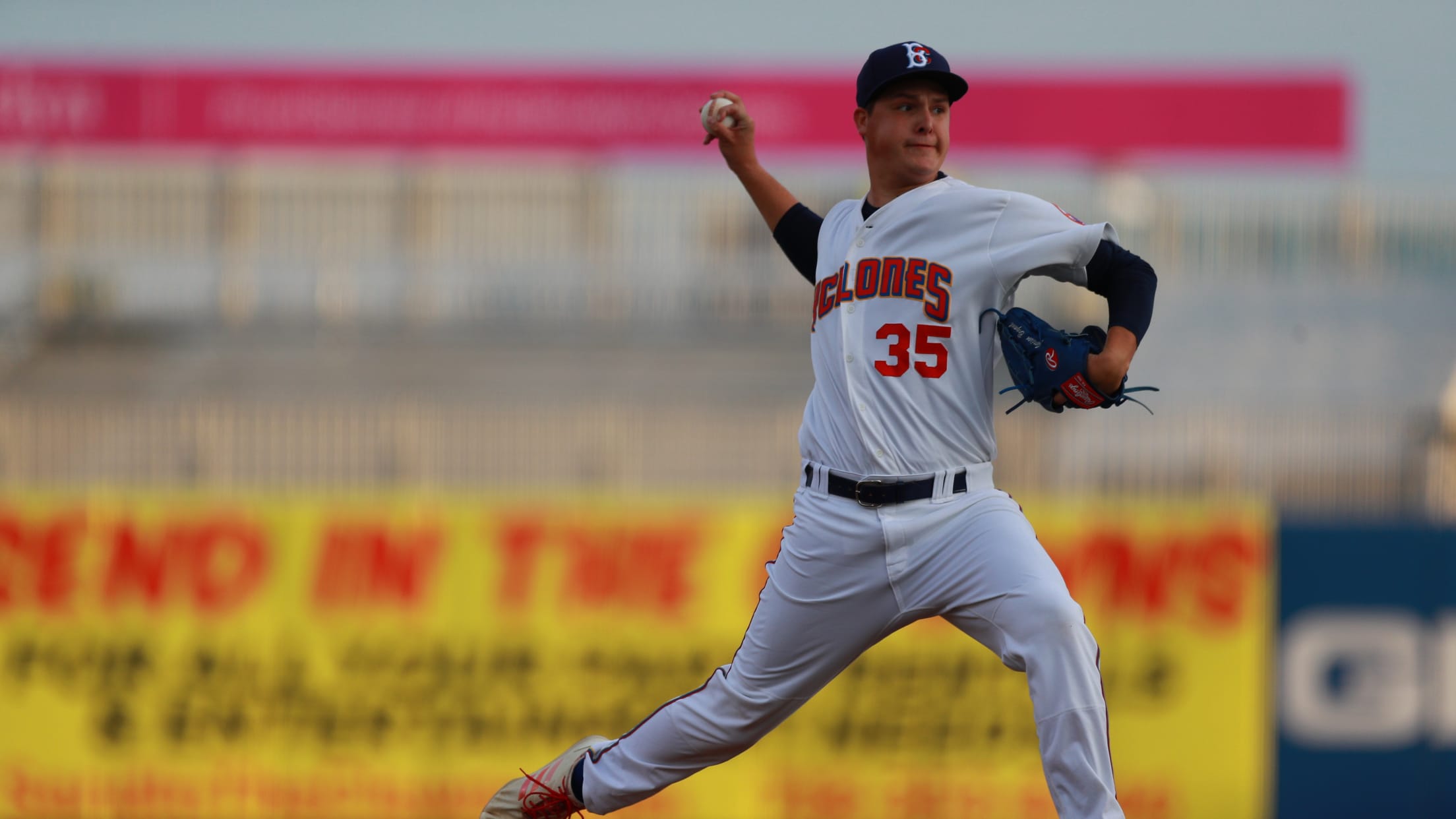 Garrison Bryant made his first professional postseason start Sunday. It probably won't be his last.The Mets right-hander allowed just one hit and three walks over six scoreless innings to lead Class A Short Season Brooklyn to a 2-1 win over Lowell at Edward A. LaLacheur Park in the opener of
Adon lifts Cyclones into NY-Penn Finals
Mets outfield prospect homers, rips walk-off double in ninth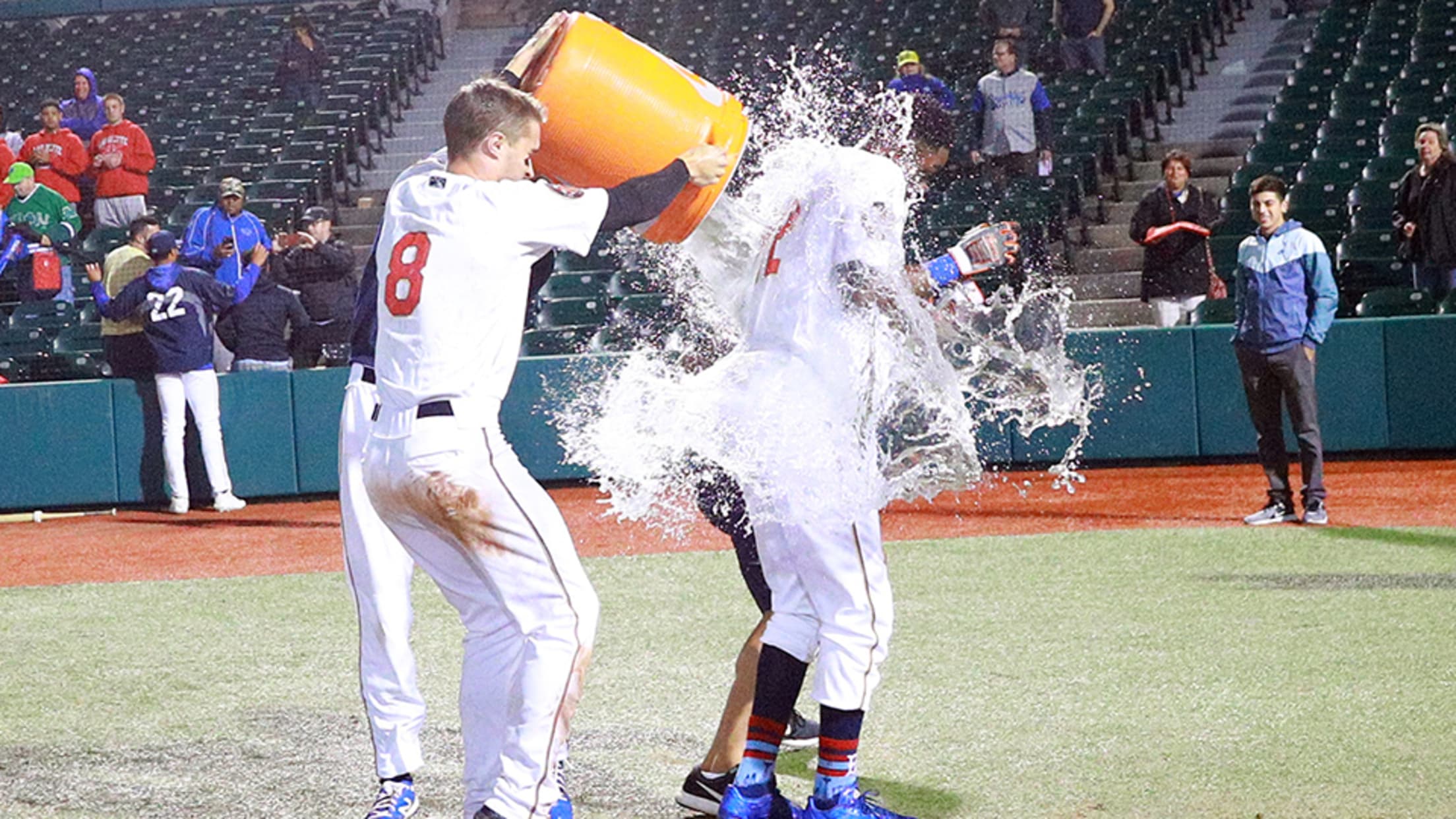 On the first pitch of his ninth-inning at-bat, Ranfy Adon swung through a breaking ball and fell behind in the count. But as Class A Short Season Brooklyn manager Edgardo Alfonzo noted, Adon stayed patient and didn't let the situation overwhelm him as he helped the team claim its biggest
Allan, Cyclones stay alive with shutout
Mets No. 4 prospect twirls two perfect frames in one-hitter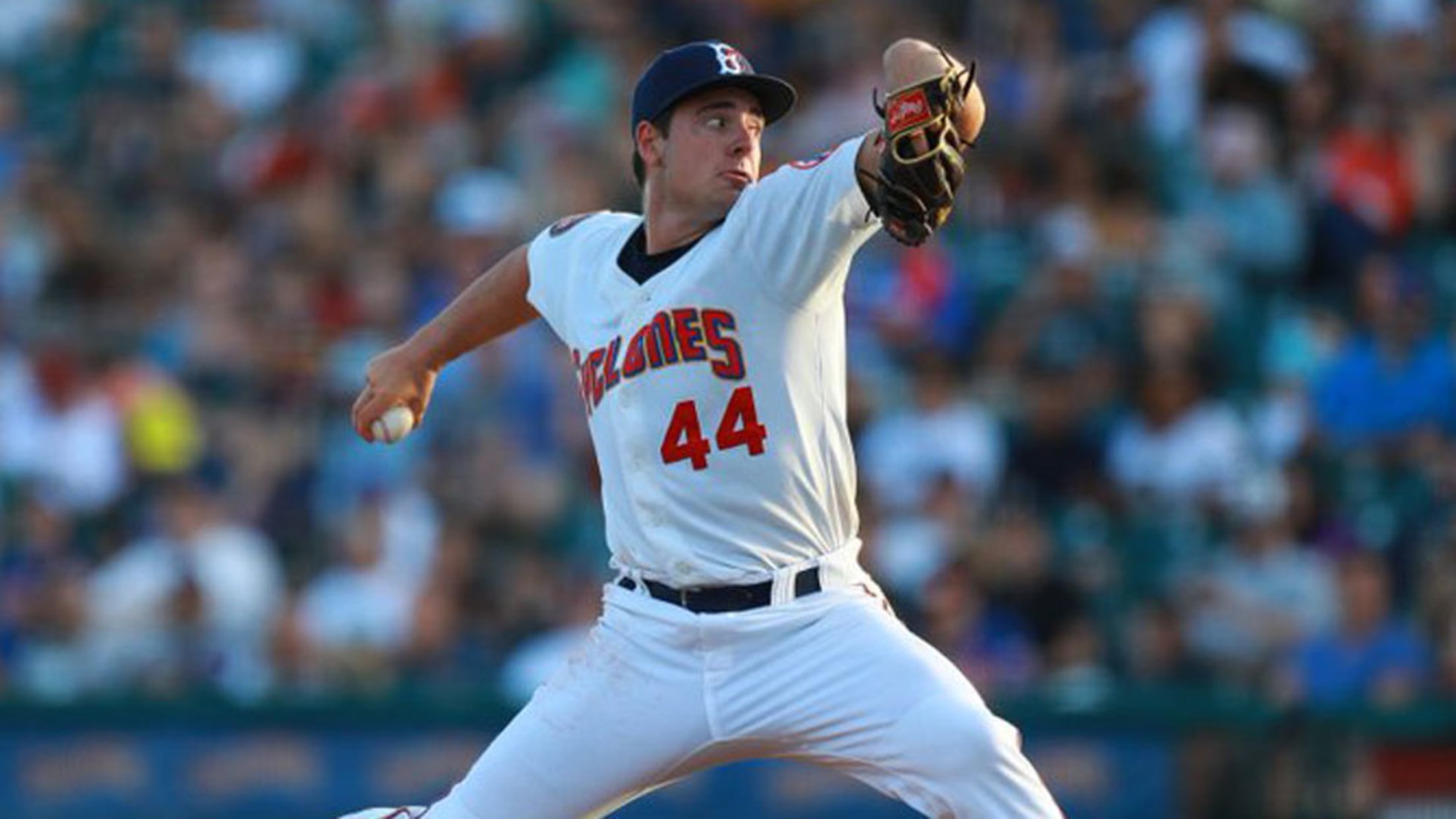 The Class A Short Season Cyclones didn't get much out of their offense Thursday night. But thanks to the pitching staff, that wasn't a problem.Four Cyclones pitchers combined on a one-hit shutout as Brooklyn beat Hudson Valley, 1-0, at MCU Park to even the best-of-3 New York-Penn League semifinals.
Jones' two-run shot powers Renegades
Ninth-ranked Rays prospect hits go-ahead two-run shot in fifth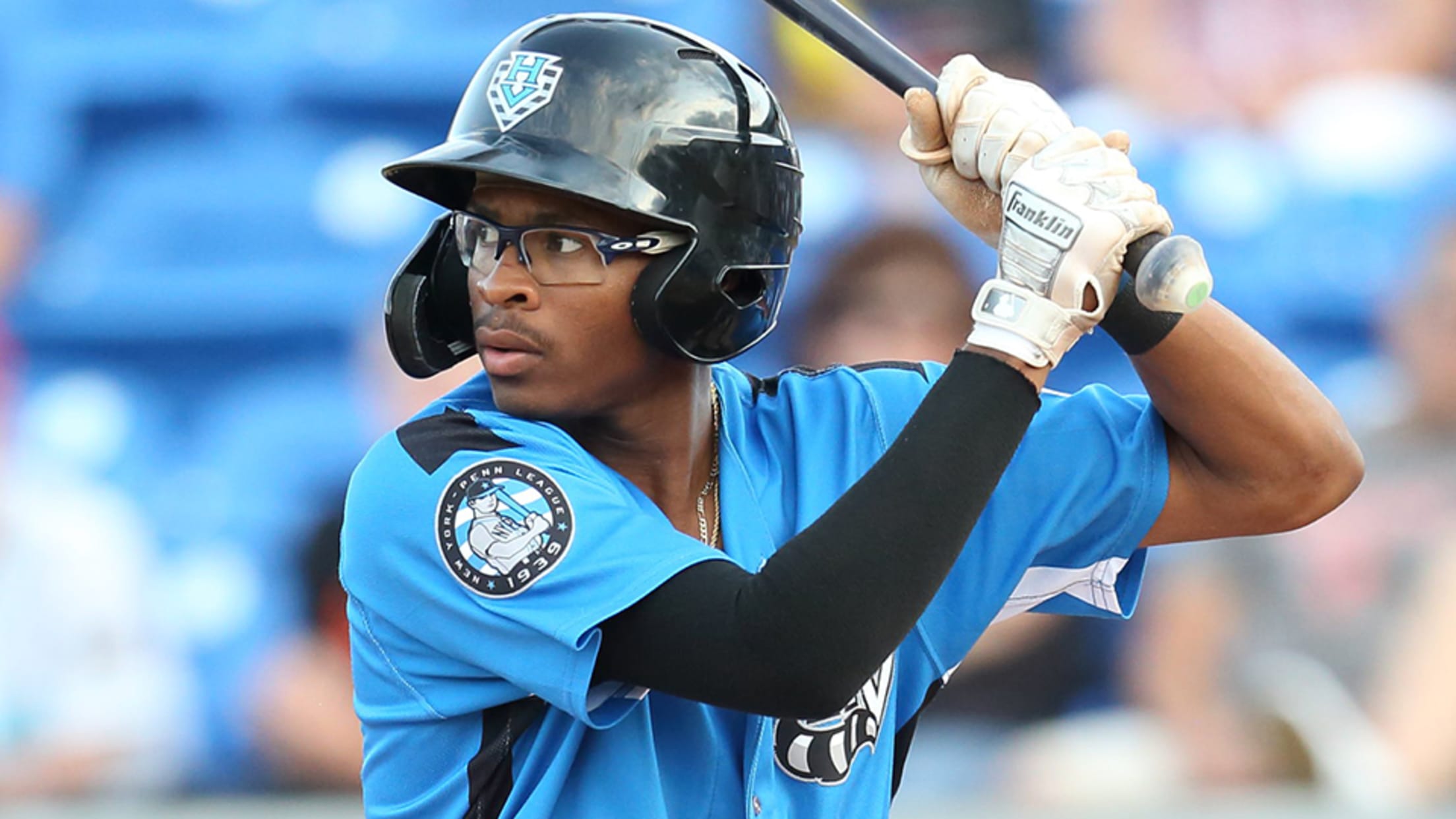 In his first professional playoff game, Greg Jones showed why he was worth a first-round pick in this year's Draft.The ninth-ranked Tampa Bay prospect hit a two-run homer in the fifth inning as Class A Short Season Hudson Valley dropped Brooklyn, 5-4, in Game 1 of the New York-Penn League
Martinez leads Batavia to division title
Marlins prospect posts six zeros as Muckdogs defeat Auburn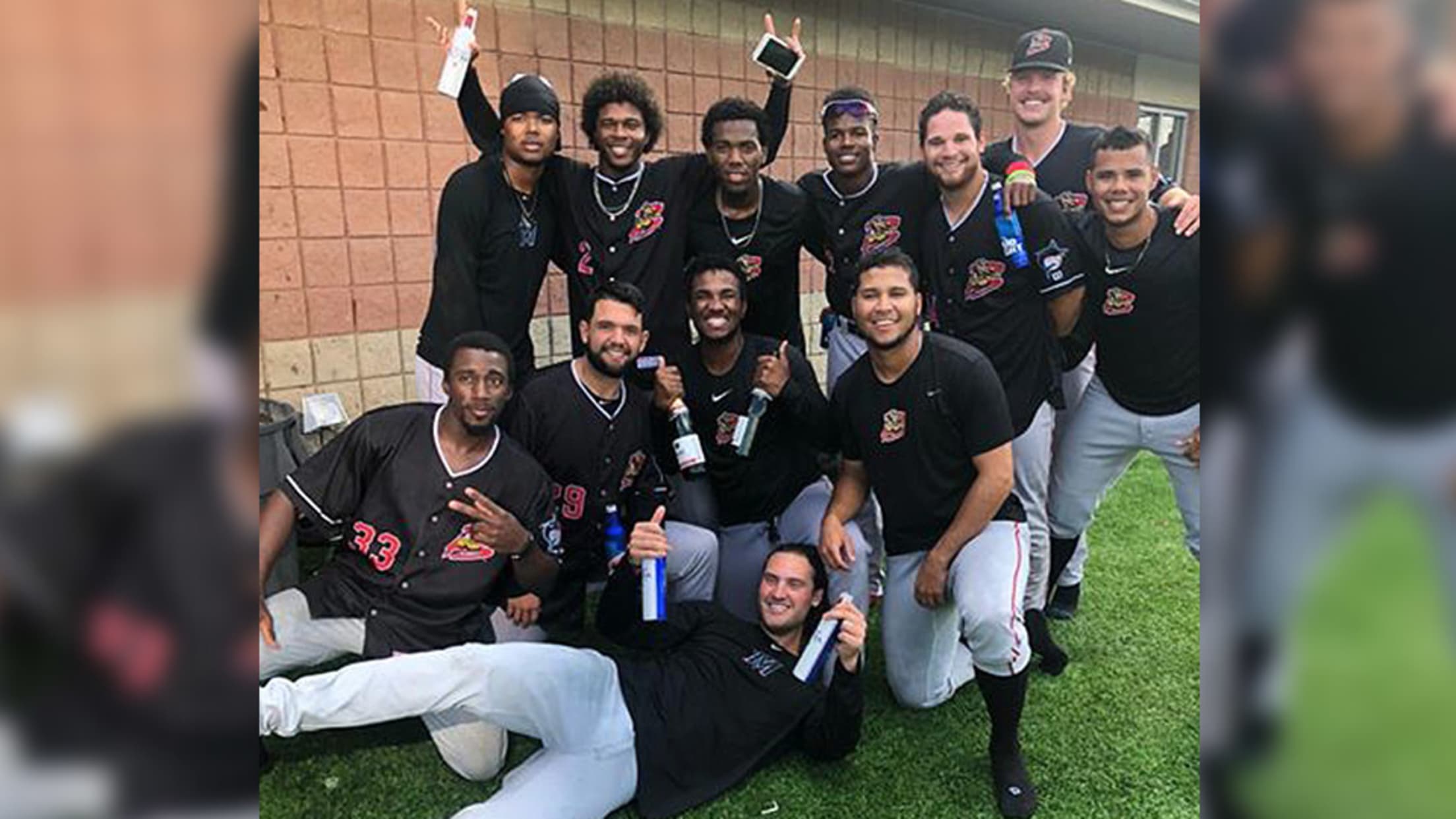 Edgar Martinez lived up to his Hall of Fame name and led his team to a division title.The Marlins prospect pitched two-hit ball over six scoreless innings with six strikeouts and a walk as Class A Short Season Batavia blanked Auburn, 7-0. The six frames matched a career mark.
Renegades' Jones has monster night at dish
Rays No. 9 prospect records first five-hit game, drives in three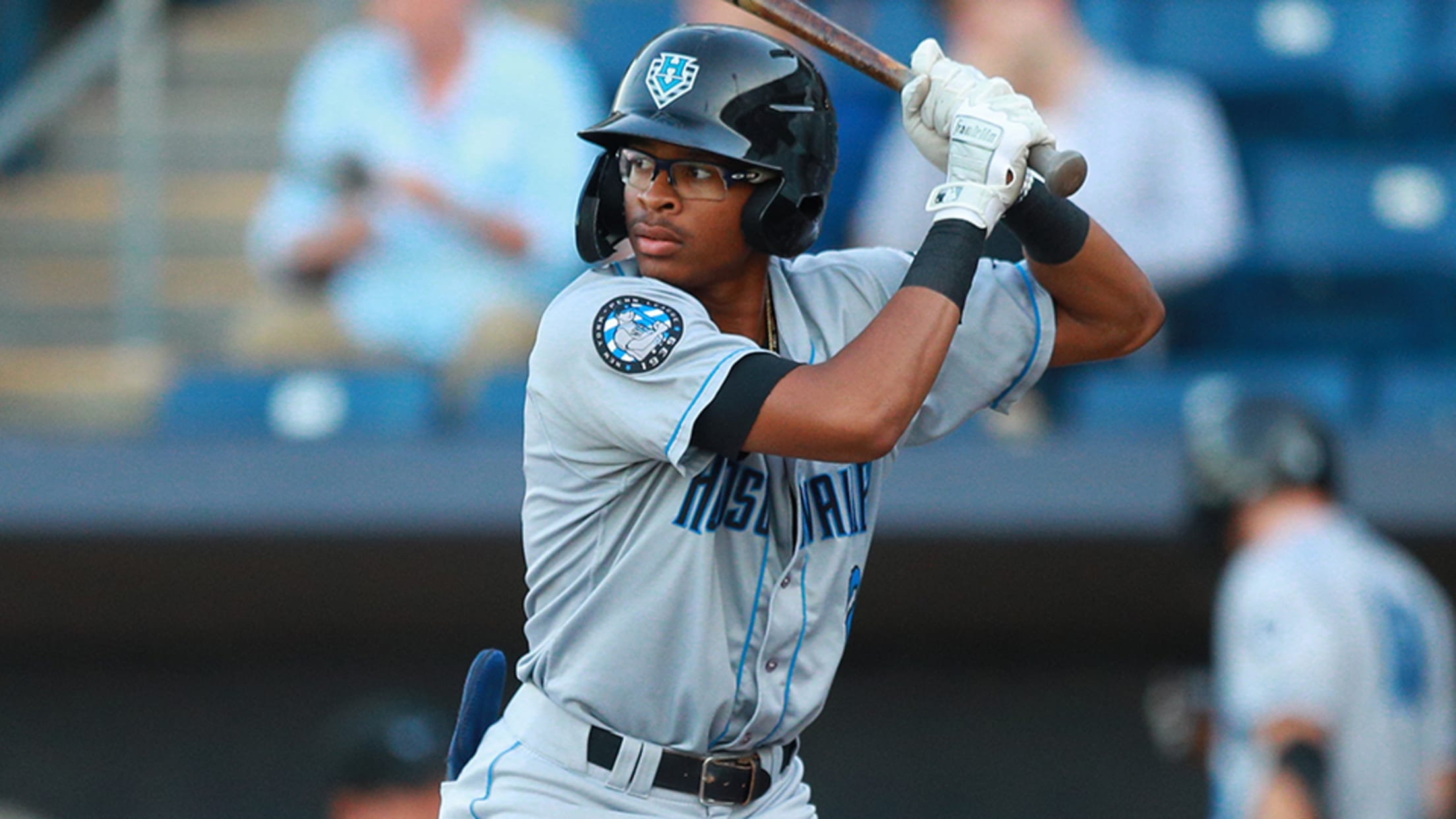 Greg Jones has thrived in the leadoff spot for Class A Short Season Hudson Valley. On Saturday night, he had a career night at the dish.The ninth-ranked Rays prospect went 5-for-5 with three RBIs and three runs scored as the Renegades rolled past Aberdeen, 9-1, at Dutchess Stadium. It was his first
Mets promote Baty, Allan to Brooklyn
First-, third-rounder head to NYPL for possible playoff run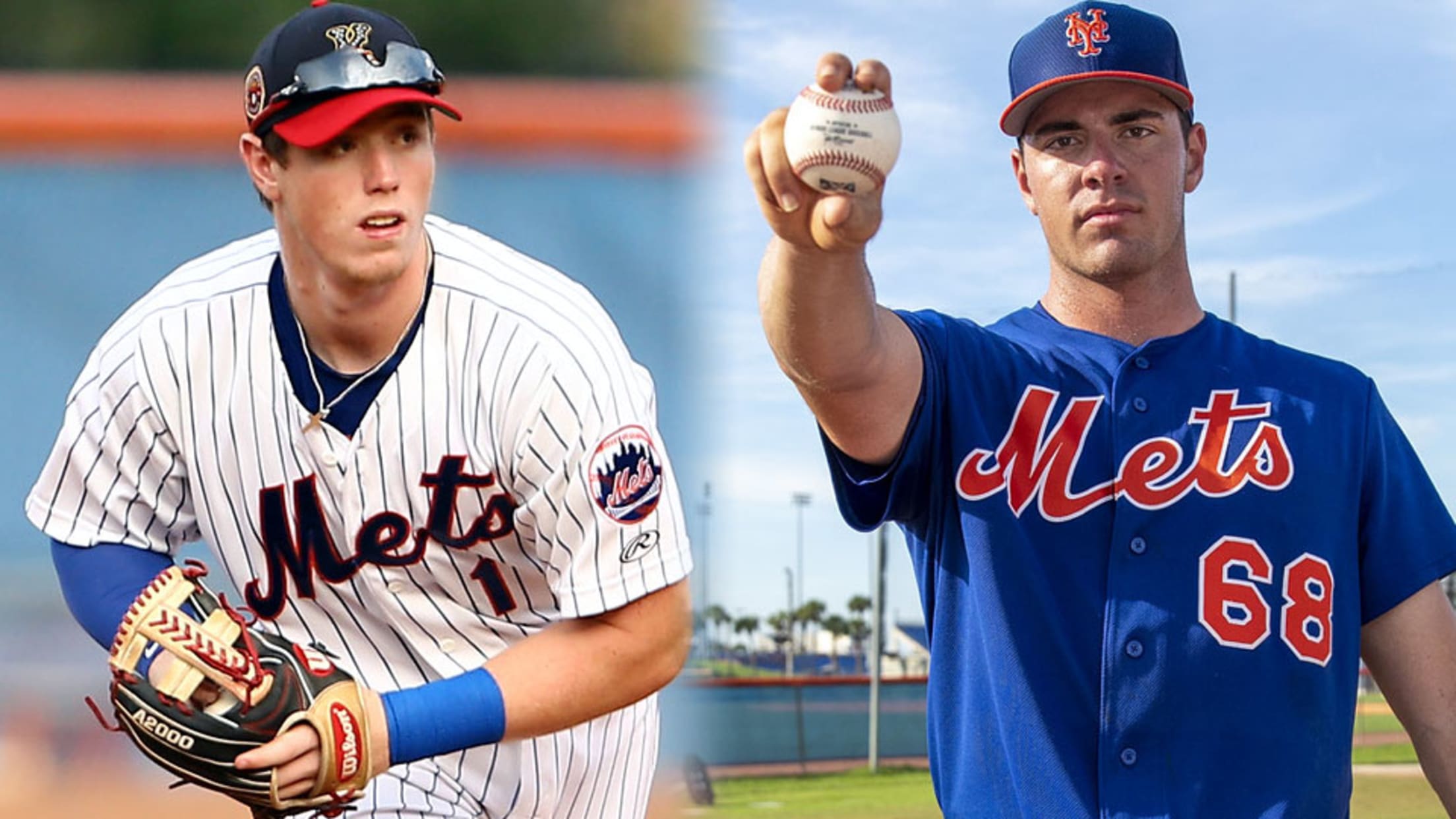 Next stop for Brett Baty and Matthew Allan: Coney Island.The Mets have promoted their No. 2 and 4 prospects to Class A Short Season Brooklyn, the club announced Thursday. The transactions came after both Rookie Advanced Kingsport and the Rookie-level Gulf Coast League Mets saw their seasons come to an
Scrappers wait out delay to make history
Gaddis, Waldron, Sanchez go three innings apiece in no-hitter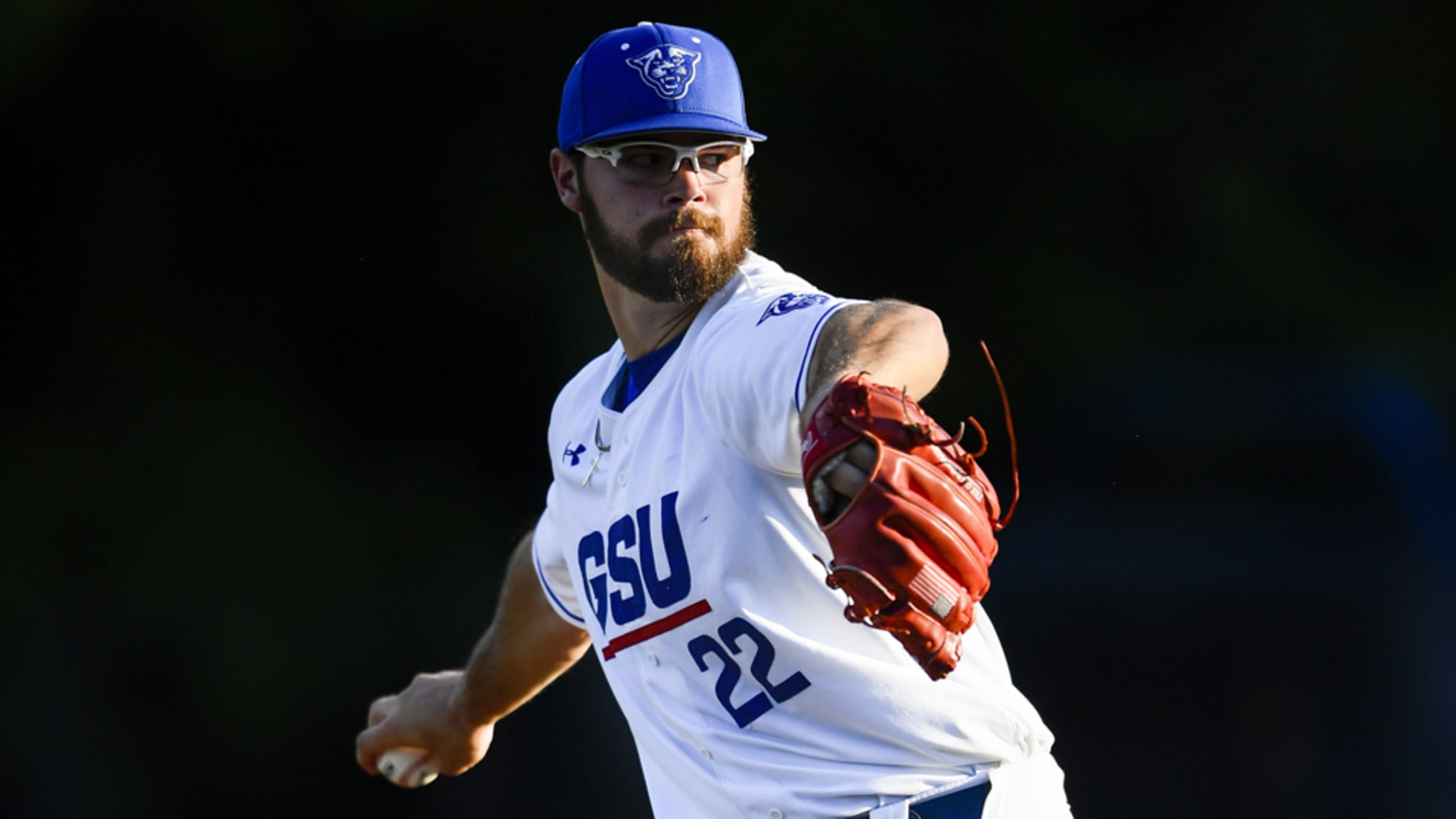 There was nothing Little League about what happened in Williamsport on Thursday night.With the possible stars of tomorrow competing in the Little League World Series several miles away, Hunter Gaddis, Matt Waldron and Luis Sanchez made their own history for Class A Short Season Mahoning Valley. The trio of Indians
'Cats' Perry leads Blue Team to All-Star win
Astros prospect thrives again on Staten Island with solo homer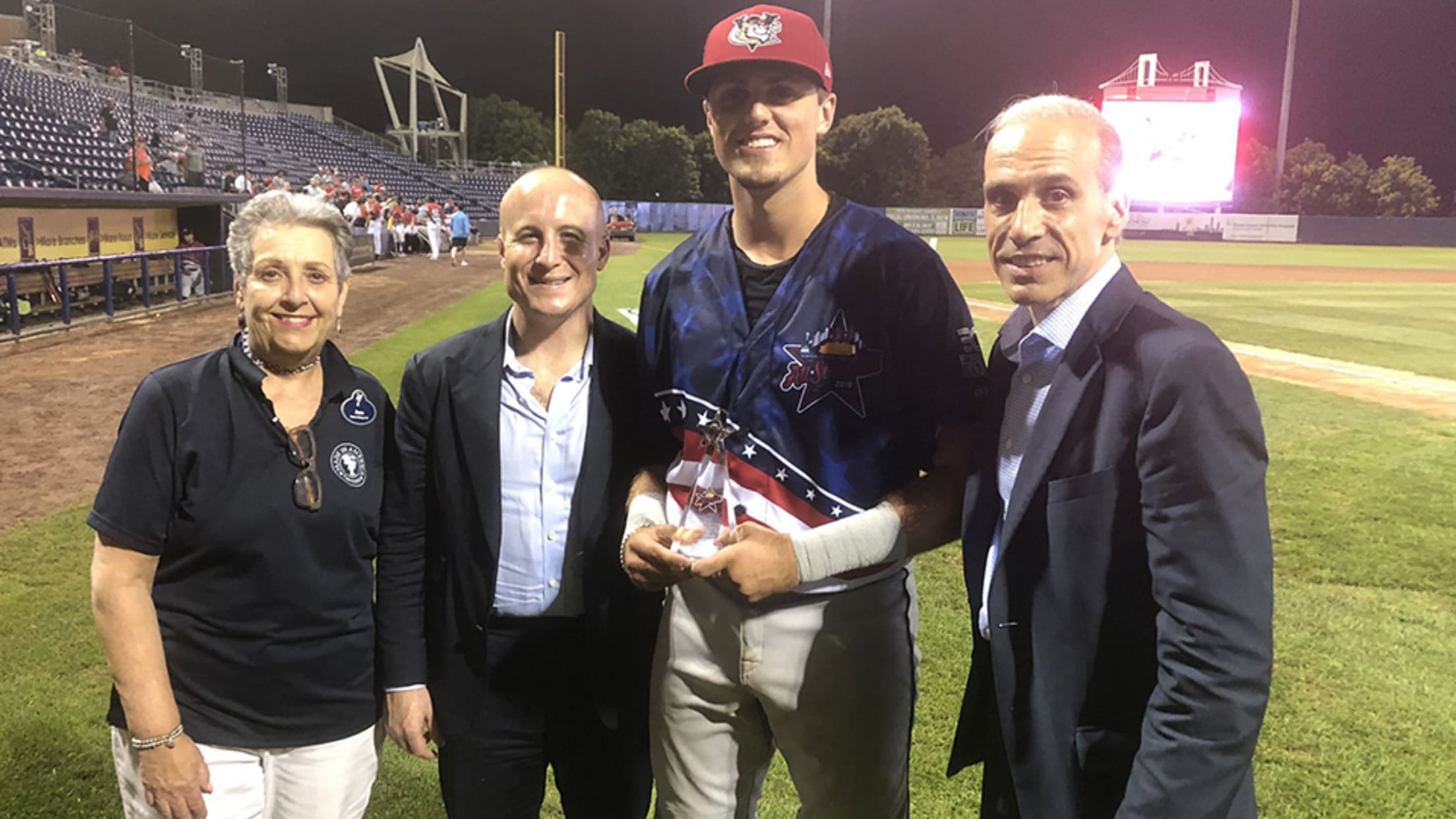 NEW YORK -- There's something about playing in New York that brings out the best out in Nathan Perry.And the 20-year-old believes he knows what -- or who -- is behind it.The Astros catching prospect launched a solo homer in the sixth inning in his lone at-bat to create some
IronBirds' Rutschman soars to new heights
No. 6 overall prospect blasts long ball, goes 5-for-5 for first time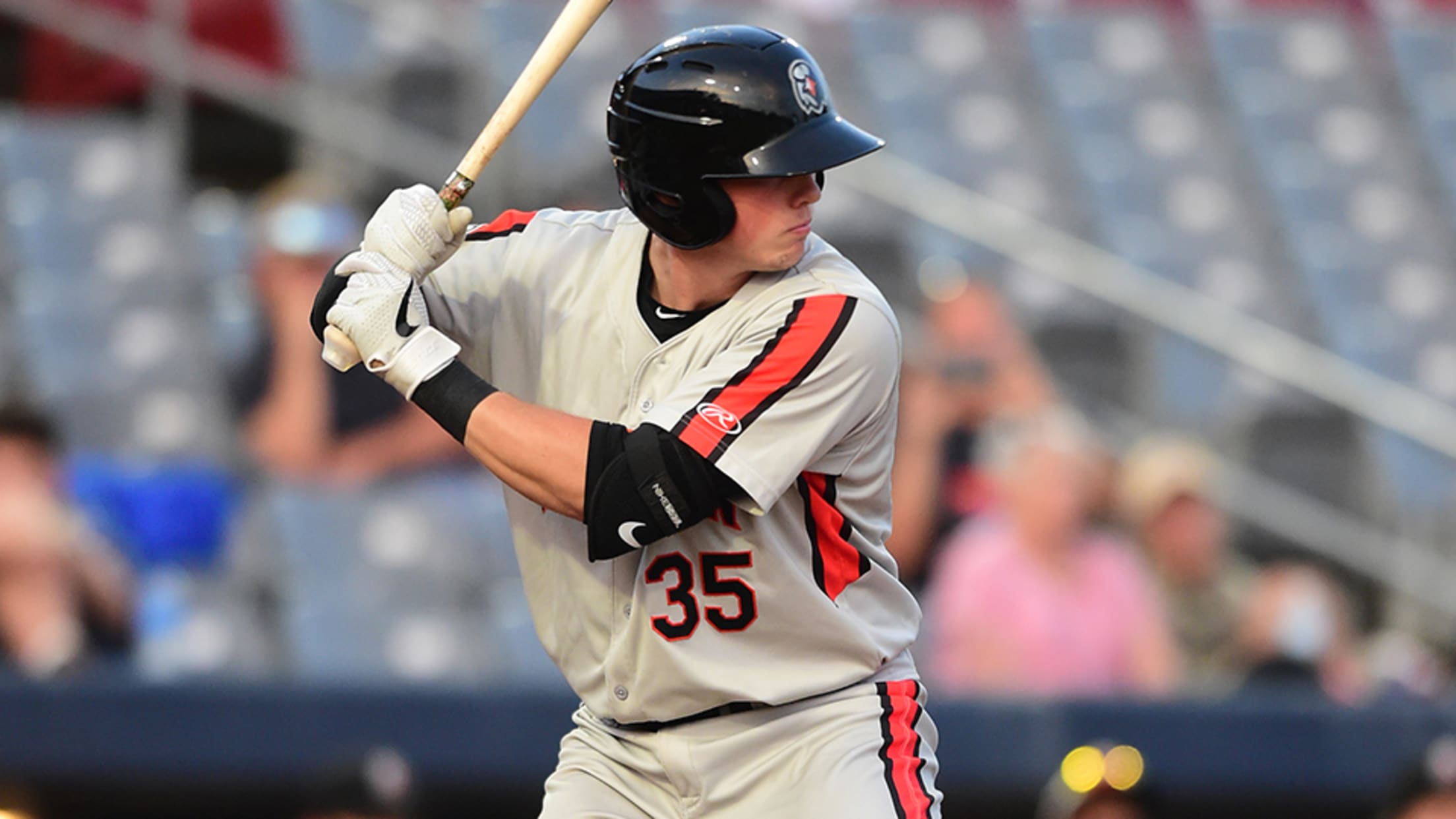 When Adley Rutschman was going through a brief funk early with the Class A Short Season IronBirds, he got an encouraging message from the club's hitting coach. Thomas Eller told the 21-year-old his swing was flawless, but his timing was a tick off."Just be on time. That's it," Eller said.Rutschman
Jones, Valera highlight NYPL All-Stars
Rays' first-round pick, Indians outfielder among circuit's top stars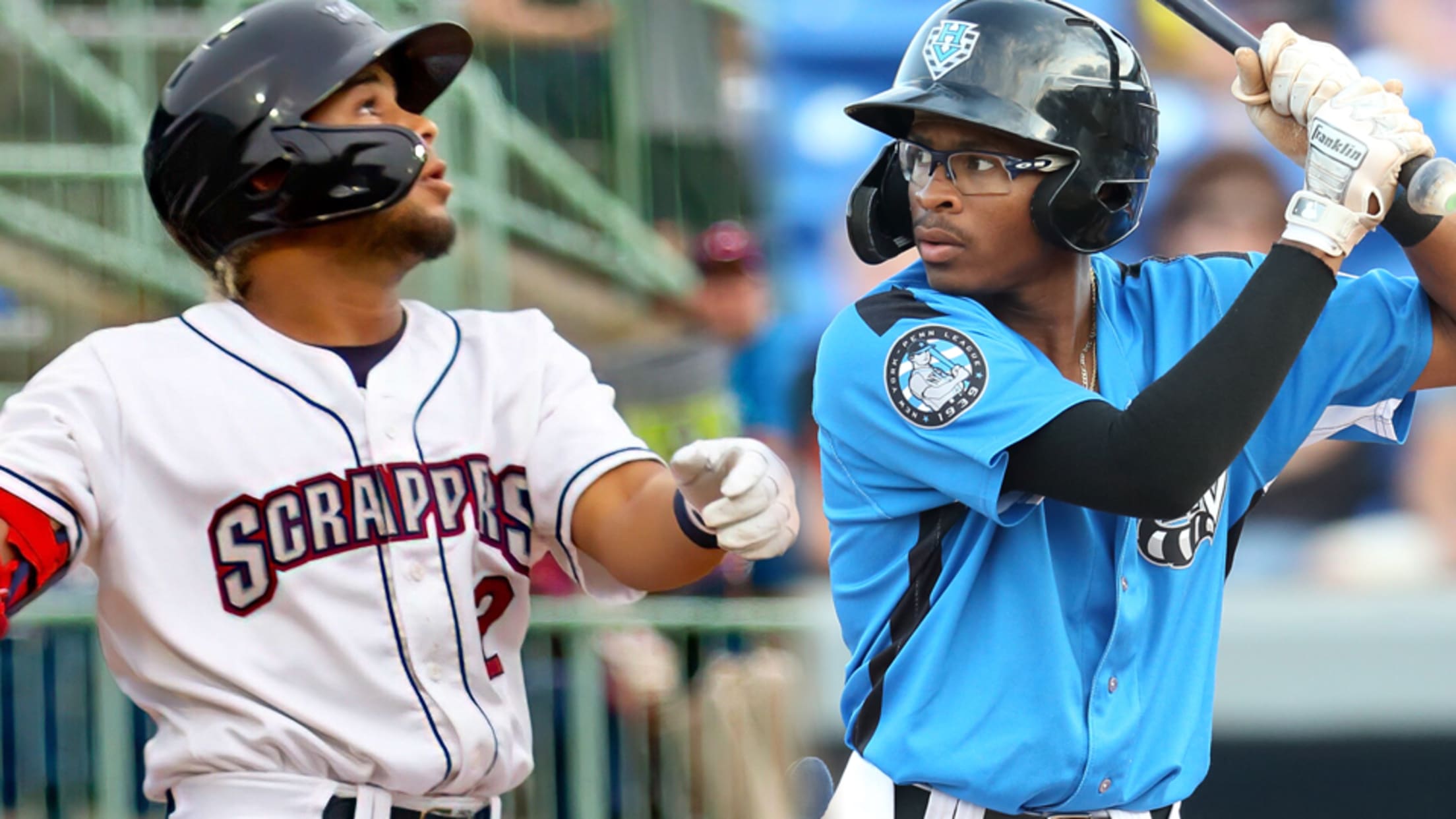 Greg Jones' professional debut has gone about as well as the Rays could have hoped after selecting him out of UNC Wilmington in the first round of the 2019 MLB Draft. As a result, Jones was rewarded with an All-Star selection Thursday.The Rays No. 9 prospect will lead the Red Team
Dinicola, Haug duel in epic anthem standoff
Marlins first baseman endures in showdown vs. Pirates catcher
The Standoff.It may not go down as one of the greatest single moments in sports history -- on par with The Thrilla in Manila, The Miracle on Ice, The Helmet Catch or The Flu Game -- but it's one that fans in Batavia won't soon forget.Muckdogs first baseman Harrison Dinicola
Triolo claws out five hits for Black Bears
Pirates No. 27 prospect plates three on perfect night at dish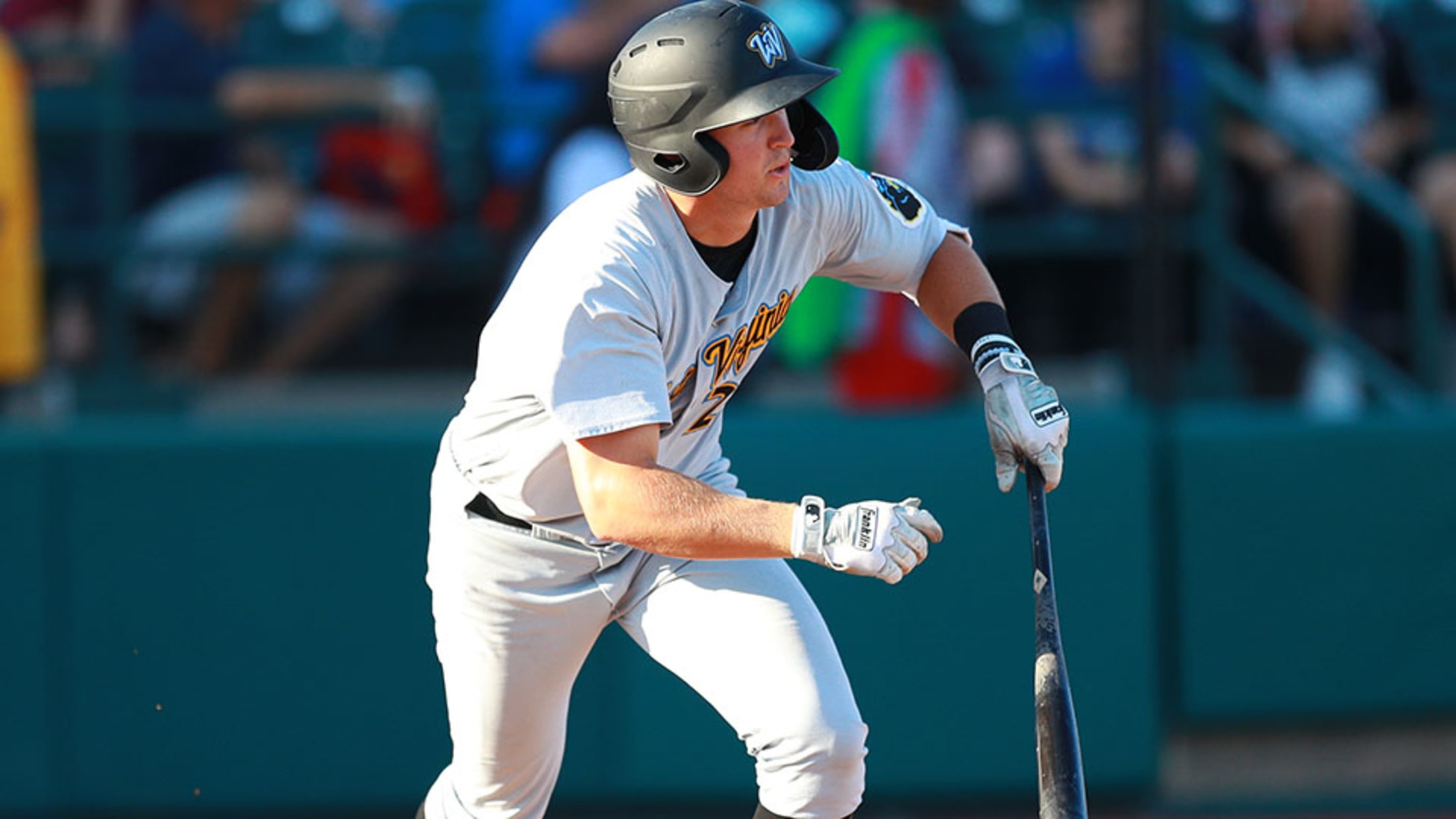 Jared Triolo didn't just notch the first five-hit game of his brief professional career, it was the first five-hit effort of his life.And he did it in a hurry Wednesday.Pittsburgh's No. 27 prospect went 5-for-5 with a double, three RBIs and a run scored, but Class A Short Season West
Trio twirls Aberdeen's first no-hitter
Lyons, Ryan, Martin make history with backstop Rutschman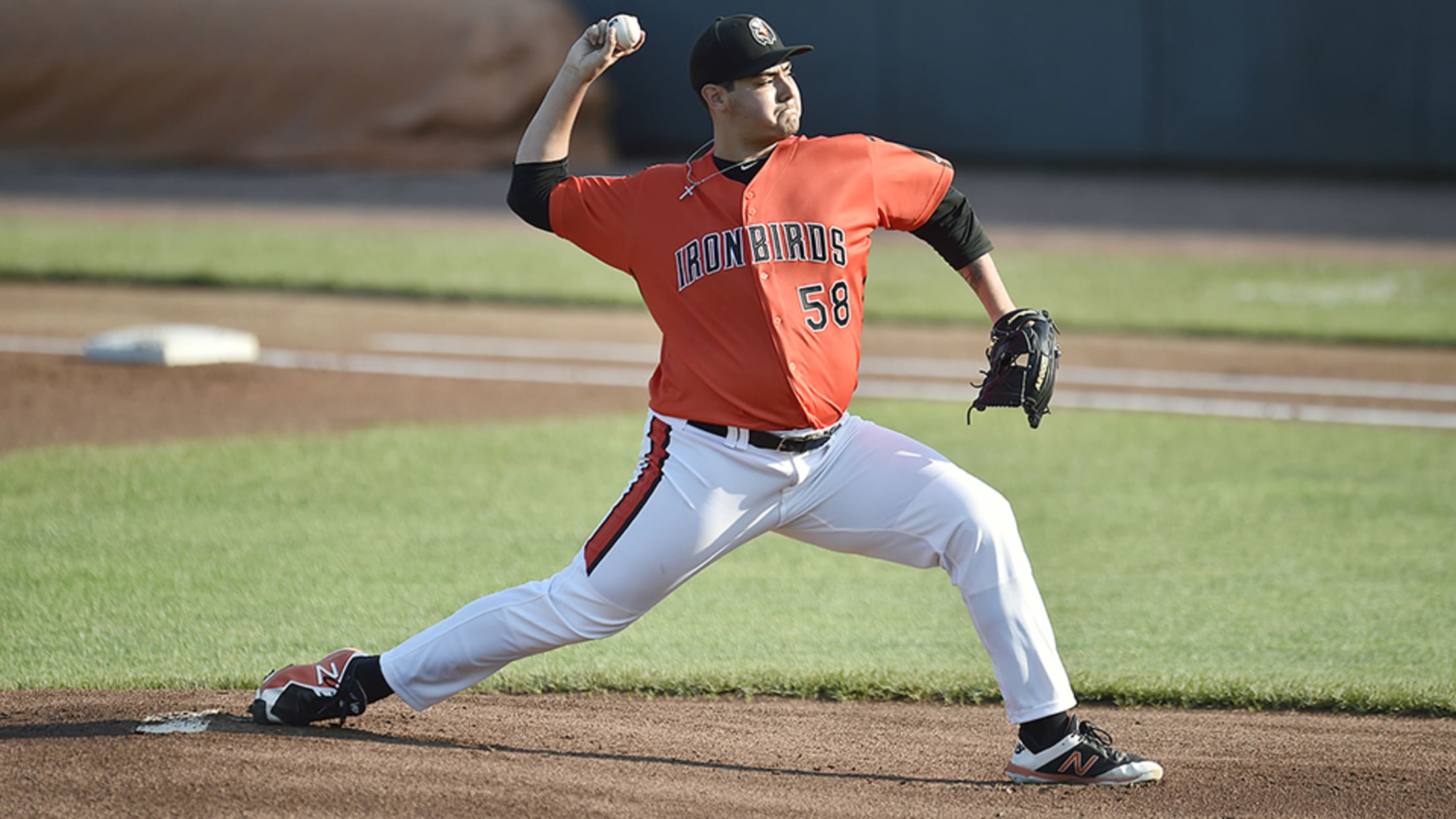 Class A Short Season Aberdeen hadn't hurled a no-hitter since coming into existence in 2002. And not even before that when the IronBirds were known as the Utica Blue Sox or the Utica Blue Jays, dating back to 1977. Jake Lyons, James Ryan and Kyle Martin changed all that Monday
Stott homers twice for Crosscutters
Phillies No. 3 prospect drives in three, boosts OPS to .870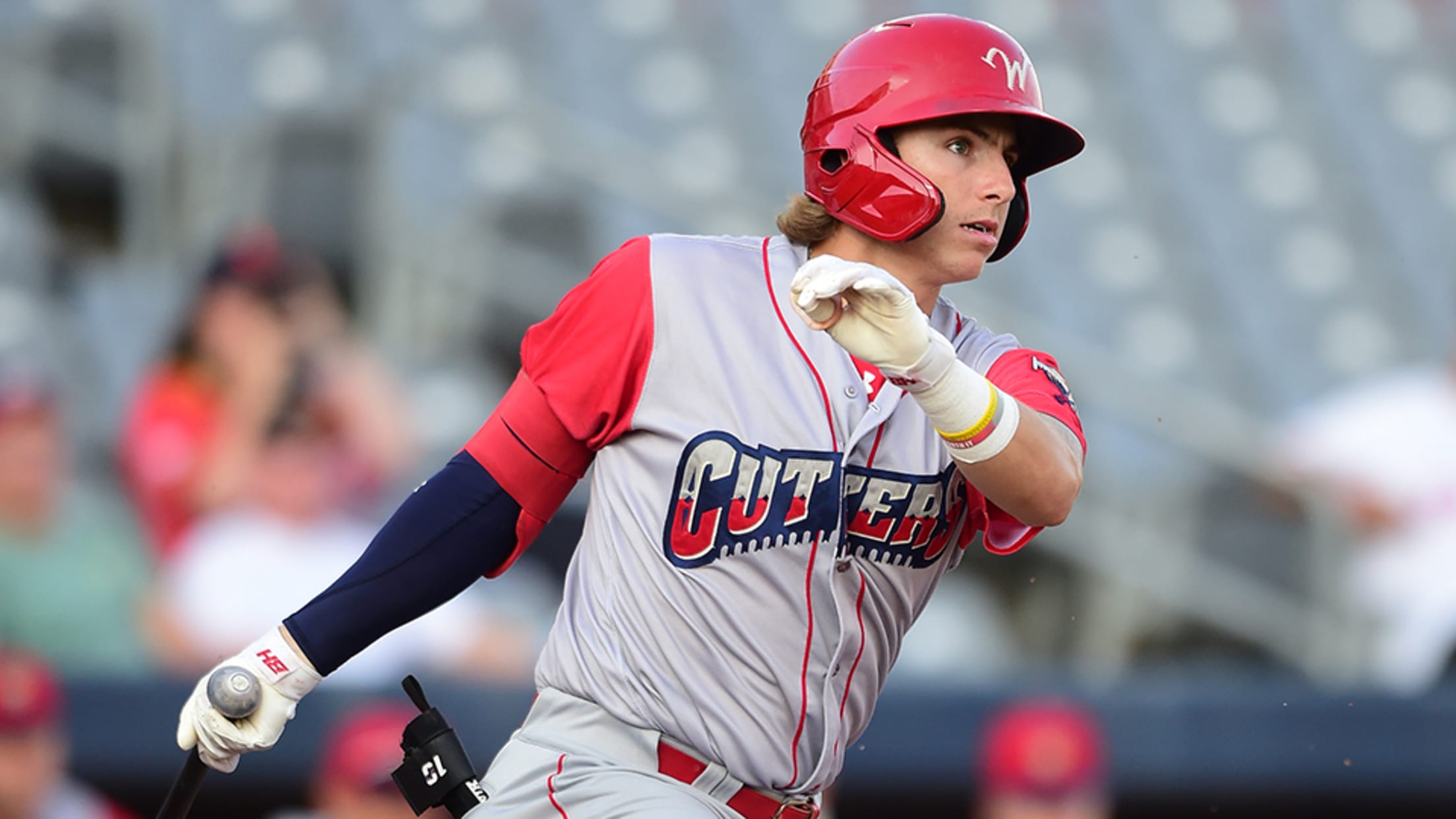 In his two months as a Phillies prospect, Bryson Stott has been introduced to some new philosophies. He's participated in some "unique" drills. One saying that sticks out among the lessons? Punish strikes."When you get those pitches over the heart of the plate, you really gotta do damage with them,"
Greene rides his wave to Whitecaps
Fifth overall 2019 pick gets call after hot month for Connecticut
Riley Greene -- the fifth overall pick in this year's Draft -- only needed 33 games of seasoning before earning a promotion to full-season ball.Detroit's No. 3 prospect is headed to the Midwest League, the Tigers revealed Wednesday night. In a press release, Class A West Michigan said Greene's expected
NYPL notes: Yankees' Sikkema keeps rolling
Southpaw building on momentum from breakout college season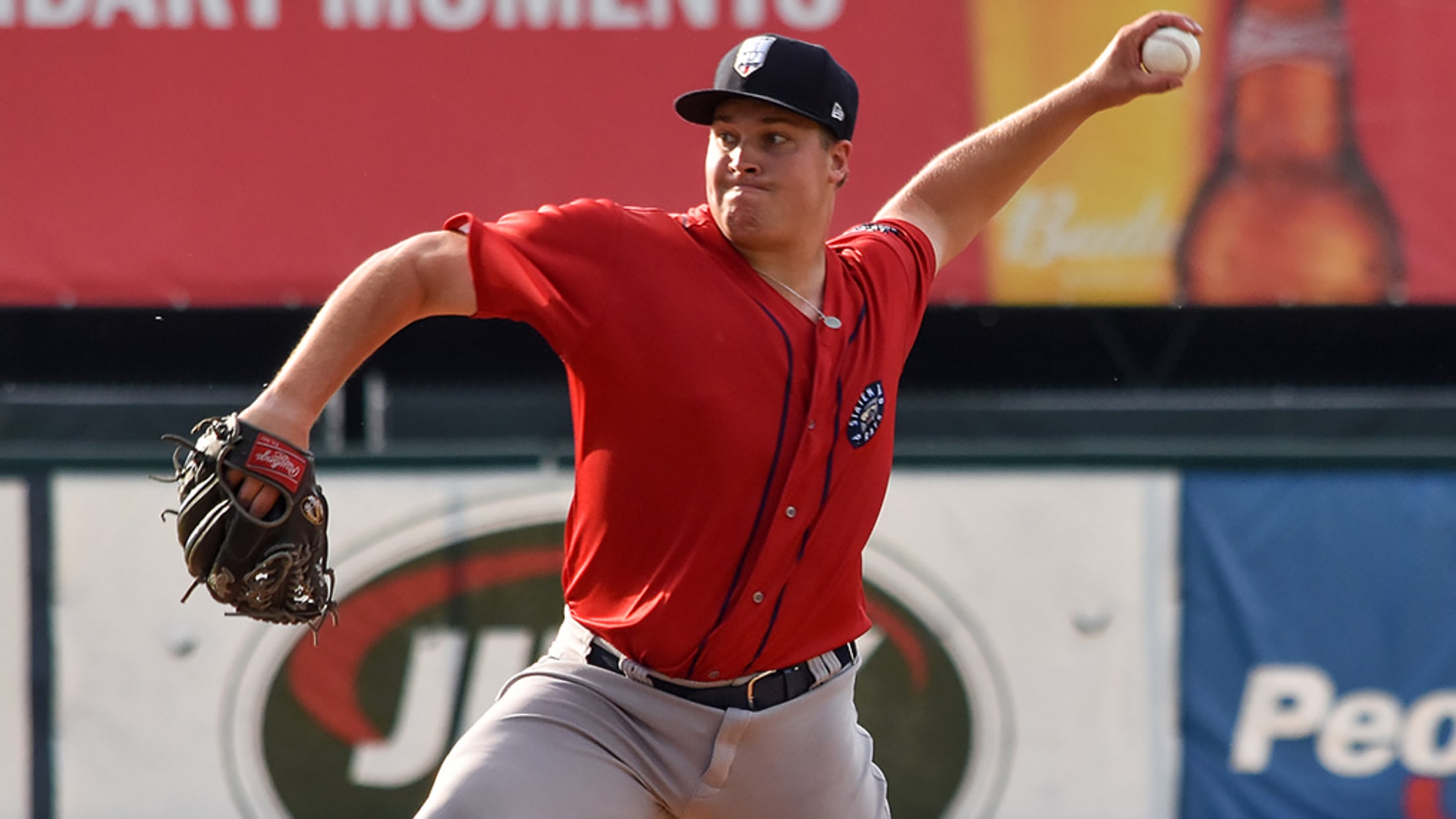 After putting everything he had into his junior season at Missouri, T.J. Sikkema saw all the hard work pay off when the Yankees drafted him with the 38th overall pick in the competitive balance round this June.Though there is plenty of gas left in his tank, the left-handed pitcher is
Rocchio at head of the class with Scrappers
Nicknamed 'Professor,' Indians prospect impresses with instincts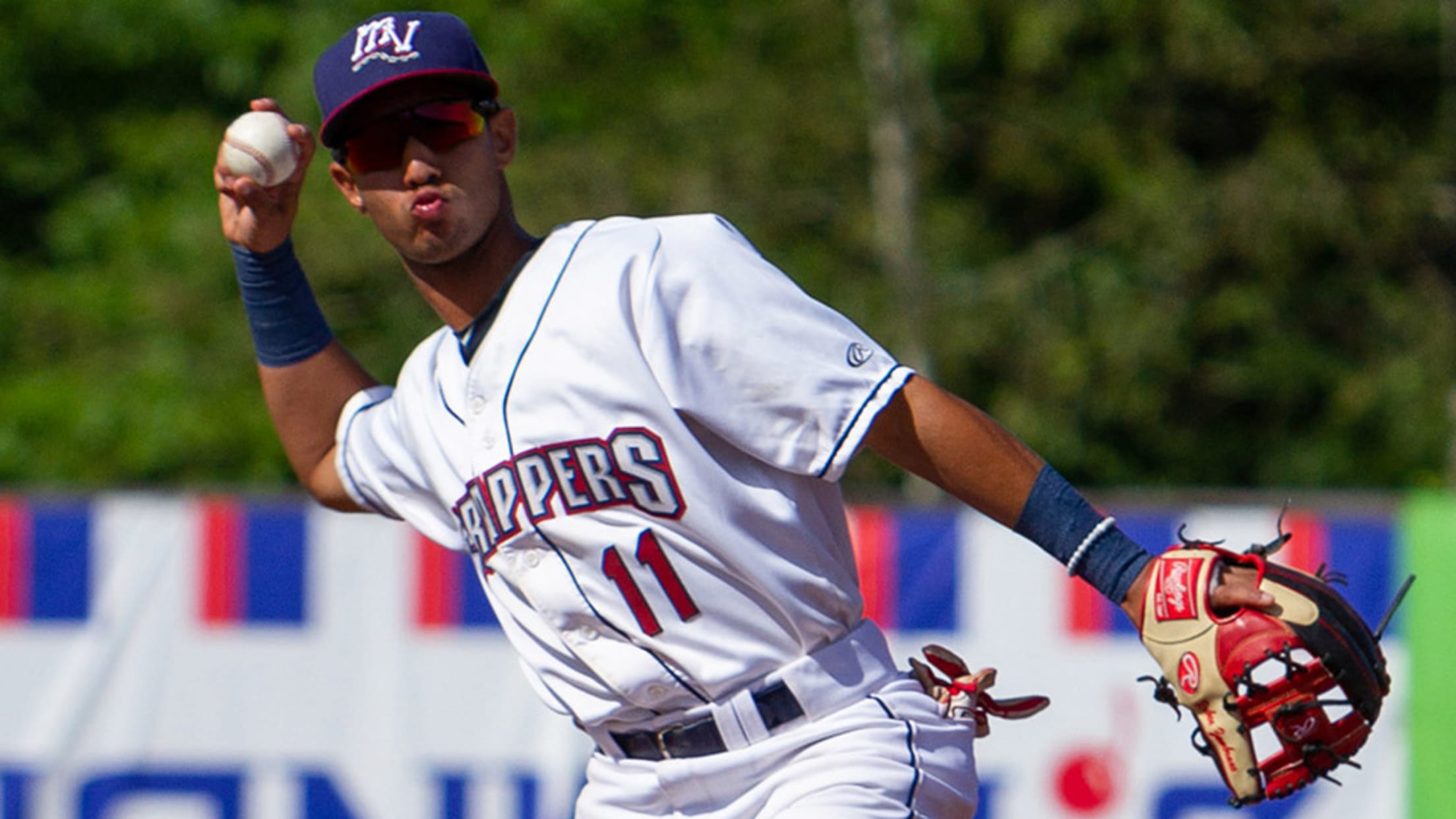 Cool nicknames can be hard to come by. Cool nicknames that stick as you get older -- even tougher.For Brayan Rocchio, being known as "The Professor" happened before he signed with the Indians in 2017, but it's showing no signs of going away thanks to the expertise he's displayed early
New York Penn League Announces 2019 Hall of Fame Inductees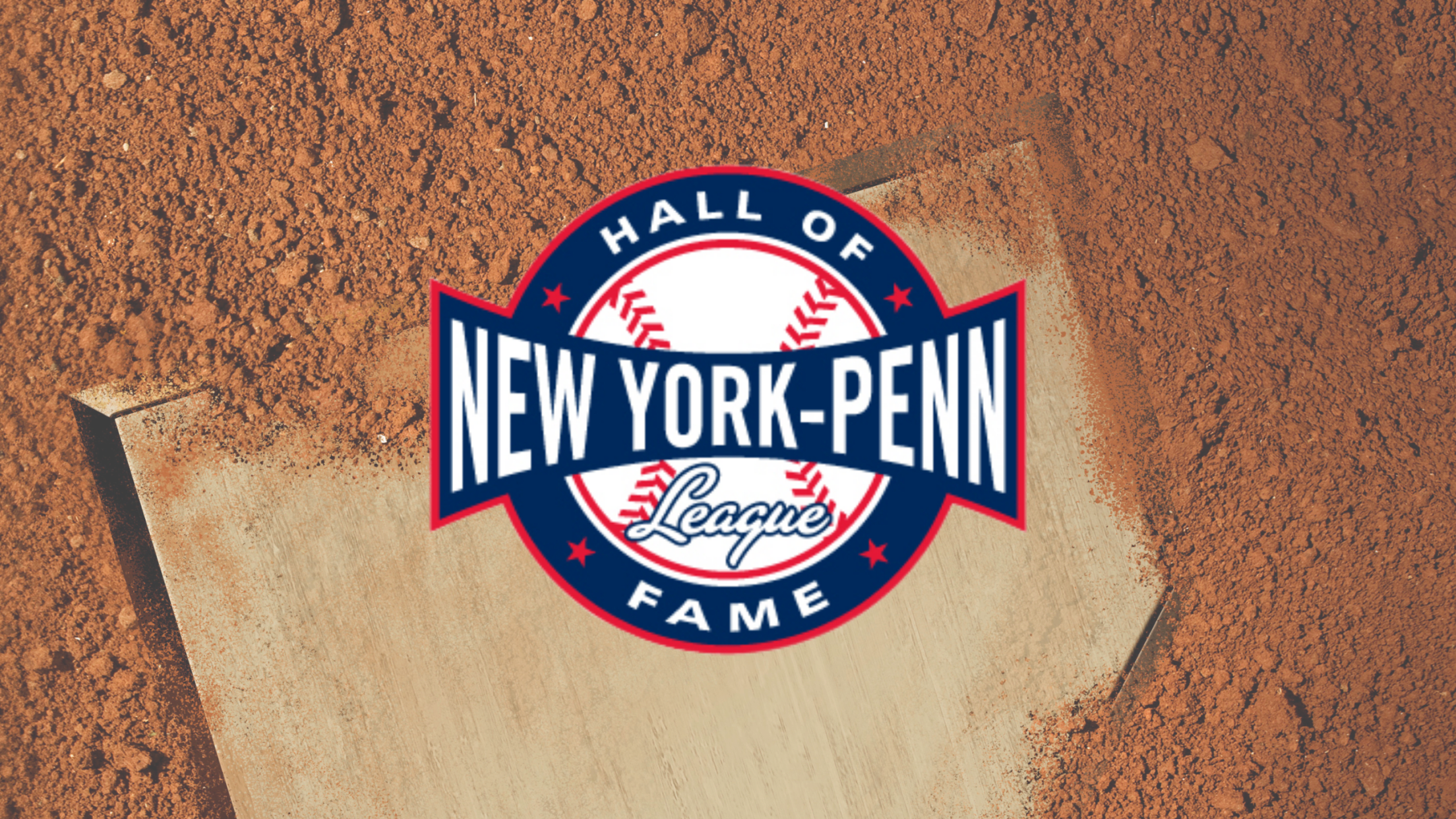 The New York‐Penn League has announced the inductees for the New York‐Penn League Hall of Fame Class of 2019.The purpose of the New York‐Penn League Hall of Fame is to recognize individuals for their overall accomplishments and contributions to the league, on the field of play or in an administrative