Comeback 'Clones Walk Off Winners, 4-3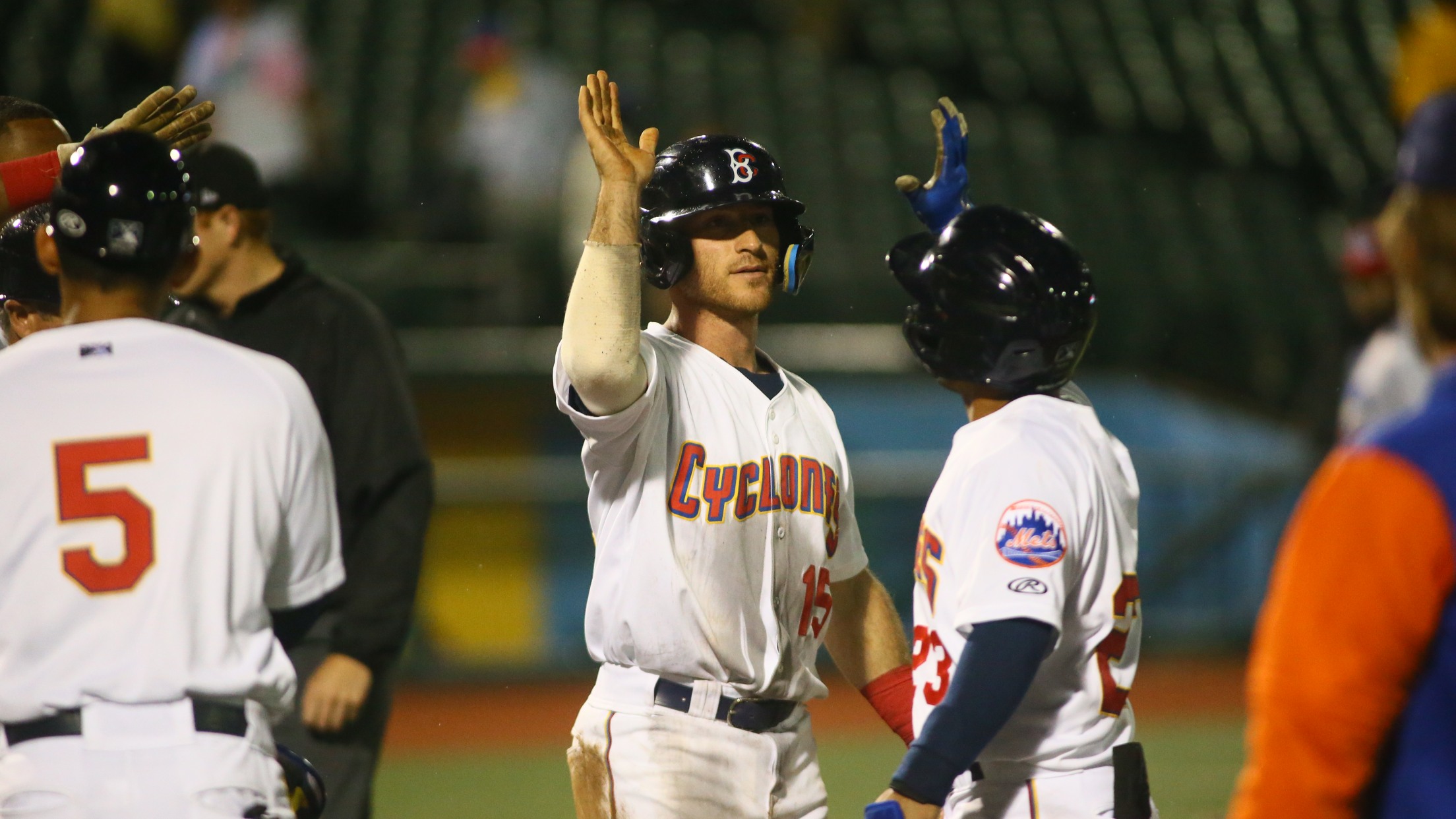 BOX SCORE Win – Acosta (1-6) Loss – Anderson (1-2) Save – None Home Runs – JER: Wingrove (5) / BRK: Murphy (2) Time of Game – 2:26 BROOKLYN, NY (June 21, 2022) – The Cyclones won in walk-off fashion on Tuesday night, defeating the Jersey Shore BlueClaws by the
Win – Acosta (1-6)
Loss – Anderson (1-2)
Save – None
Home Runs – JER: Wingrove (5) / BRK: Murphy (2)
Time of Game – 2:26
BROOKLYN, NY (June 21, 2022) – The Cyclones won in walk-off fashion on Tuesday night, defeating the Jersey Shore BlueClaws by the score of 4-3. Matt Rudick's sacrifice fly in the bottom of the ninth scored Matt O'Neill with the game-winning run to cap the late-inning rally.
RHP Daison Acosta (1-6) was spectacular in relief for Brooklyn. The right-hander tossed 5.0 shutout frames, allowing just one hit and a walk while striking out one to collect his first win since July 14, 2019. The right-hander missed last season due to Tommy John surgery and all minor leaguers missed the 2020 season due to Covid-19.
RHP Carson Seymour made the start for Brooklyn and immediately found himself in trouble. Carlos De La Crus was hit by a pitch to start the game and moved up to third on a single from Ethan Wilson that put runners on the corners with nobody out. De La Cruz would come home to score when Johan Rojas grounded into a double play, but Rixon Wingrove followed with a solo shot over the rightfield wall to extend the BlueClaws lead to 2-0.
In the fourth, the lead grew to 3-0 on an RBI groundout from Herbert Iser, but that is where the Jersey Shore offense would stall thanks to the relief effort from Daison Acosta.
After sleep-walking through the first seven innings, the Brooklyn bats came to life in the bottom of the eighth. Tanner Murphy led off the frame with a solo shot, his second home run of the season, to get Brooklyn on the board. Later in the inning, JT Schwartz had a two-out single and would come all the way around to score on a booming double off the bat of Nic Gaddis that got Brooklyn to within a run at 3-2.
In the bottom of the ninth Jaylen Palmer got things started with a leadoff single and Matt O'Neill followed with a hard-fought walk. Tanner Murphy then lofted a deep fly ball that allowed the two runners to advance into scoring position with only one out. Palmer was able to scamper home on a wild pitch from Blue Claws reliever J.P. Woodward and O'Neill scored moments later when Matt Rudick's fly ball to left was deep enough to score the winning run.
Brooklyn will look to make it two in a row in The Battle for the Beach when they take on the BlueClaws on Wednesday evening at 7:00 PM. RHP Junior Santos will make the start for Brooklyn.