Seven-Run Third Inning Lifts Sea Dogs to 11-6 Win
Sea Dogs extend win streak to 15 games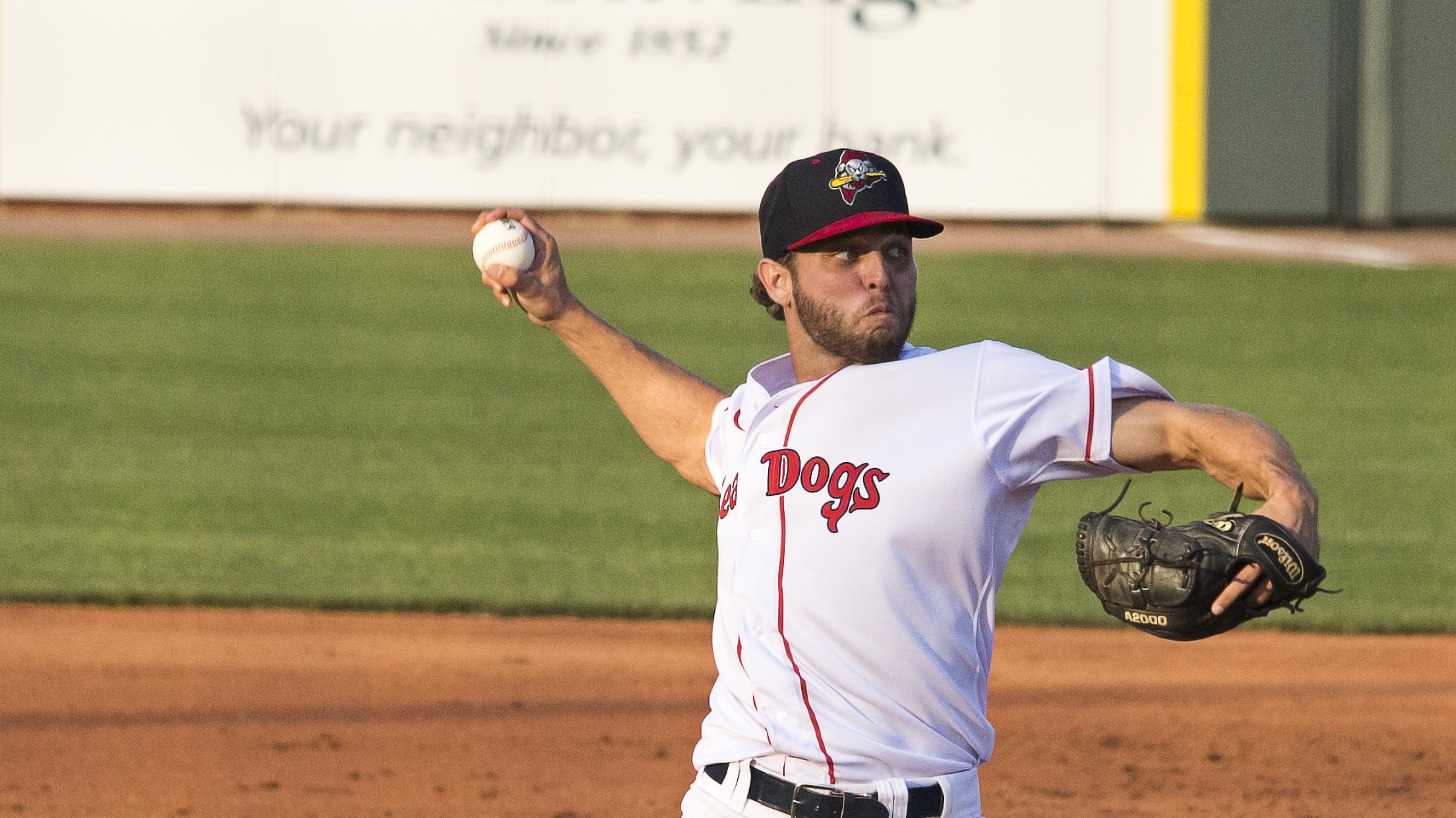 Portland, Maine- The Portland Sea Dogs (42-23) used a seven-run third inning to defeat the Harrisburg Senators (24-43) 11-6 Wednesday night at Hadlock Field. The win extended the Sea Dogs win streak to 15 games. The Sea Dogs sent 11 batters to the plate in the third inning scoring seven
Portland, Maine- The Portland Sea Dogs (42-23) used a seven-run third inning to defeat the Harrisburg Senators (24-43) 11-6 Wednesday night at Hadlock Field. The win extended the Sea Dogs win streak to 15 games.
The Sea Dogs sent 11 batters to the plate in the third inning scoring seven runs on eight hits. Grant Williams got the scoring started with a two-run double down the leftfield line. Jeisson Rosario and Devlin Granberg each chipped in with RBI singles, while Tyreque Reed and Hudson Potts contributed RBI doubles in the inning. Ryan Fitzgerald's second hit of the inning drove in Reed to cap the scoring in the inning.
Fitzgerald added another RBI single in the seventh as he completed a perfect night at the plate with a 4-for-4 performance with two RBI's and two runs scored.
Kutter Crawford (3-2) earned the win holding the Senators to two runs on seven hits over six innings of work. Crawford struck out nine and did not walk a batter.
Pedro Castellanos extended his hit streak to nine games with a single in the fourth inning.
The Sea Dogs and Senators continue the series Thursday night at 6:00 PM. Right-handed pitcher Frank German (3-4, 5.33) will start for Portland. Harrisburg will send righty Luis Reyes (7-5, 4.74) to the mound. Radio coverage on the WPEI Sea Dogs Radio Network, built by General Dynamics/ Bath Iron Works, begins at 5:45 PM. The game is also available on MiLB.TV.