66ers Tame Grizzlies with Third Straight Win, Split Series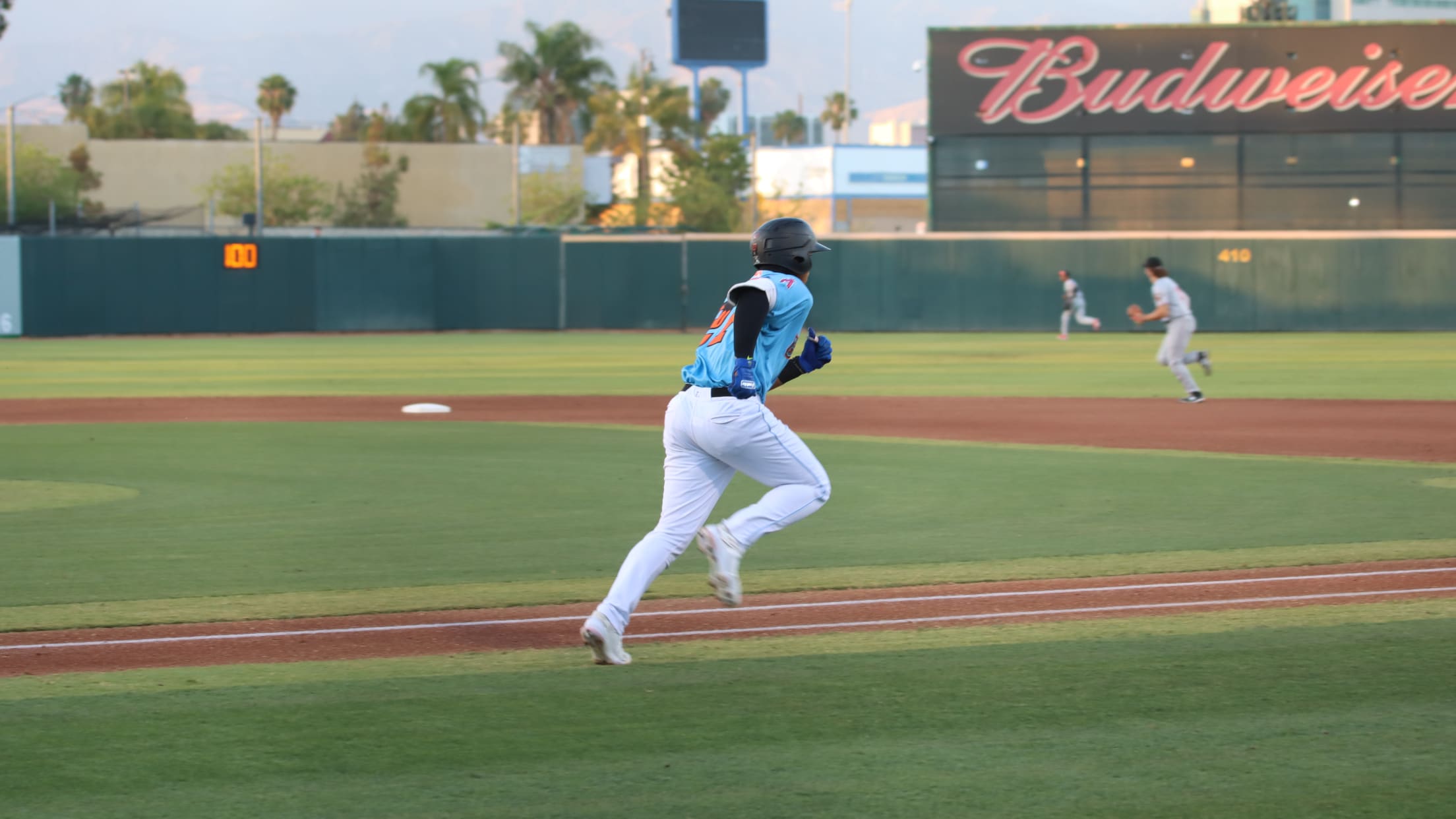 San Bernardino, CA- The Inland Empire 66ers of San Bernardino downed the Fresno Grizzles on Sunday at San Manuel Stadium 3-1 behind a dominant start from righty John Swanda (2-1). The Sixers (11-12) dropped the first three games of the six-game series by a total of three runs only to
San Bernardino, CA- The Inland Empire 66ers of San Bernardino downed the Fresno Grizzles on Sunday at San Manuel Stadium 3-1 behind a dominant start from righty John Swanda (2-1). The Sixers (11-12) dropped the first three games of the six-game series by a total of three runs only to storm back and take the final three games and earn a series split.
The 66ers broke a scoreless tie in the second when Jose Bonilla doubled to open the inning against Fresno southpaw Sam Weatherly (0-2). The a wild pitch moved him to third base and Caleb Scires then walked. The 66ers then executed a double-steal as Scires swiped second and Bonilla raced for home safely on the throw to second for a 1-0 advantage. Later in the frame Jose Guzman knocked home Scires with a RBI single and a 2-0 lead. Swanda rolled for six innings surrendering four hits and a walk with two Ks and required just 68 pitches for his deepest outing of the season. The righty from Des Moines, IA has not allowed an earned run since his season debut on May 5th. Fresno (14-10) got on the board in the seventh when Joe Aeilts lifted a solo shot to left, his second of the year, as the first batter against the Sixers' bullpen. It was the only run the Sixers' staff allowed. Inland Empire regained that two-run lead in the bottom of the inning when Spencer Brown crushed a solo shot to right and onto E Street for his second homer of the campaign. Scires finished with two doubles, a walk and a steal while Guzman went 2-for-3 with an RBI.
The 66ers open a series at Rancho Cucamonga on Tuesday at 6:30pm. The contest can be heard live on 66ers.com.