66ers Top Storm in 12 Innings on Vega's Game-Winning Single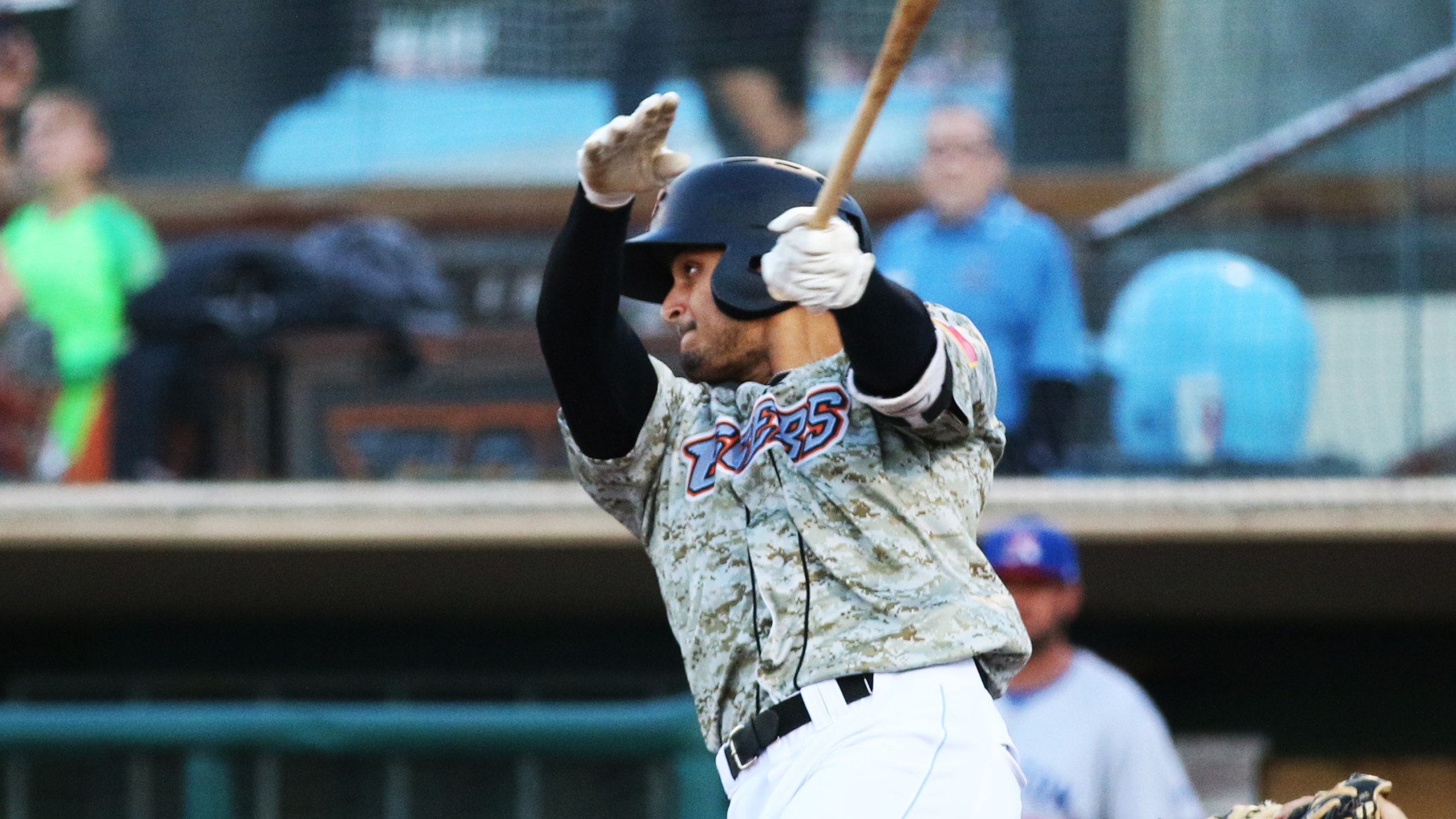 San Bernardino, CA- The Inland Empire 66ers of San Bernardino outlasted the Lake Elsinore Storm 4-3 in 12 innings on Friday as Sixers' OF Ryan Vega delivered a game-winning bounding single into left field to even a four-game set at a game apiece. The 66ers improved to 29-49 overall, 3-6
San Bernardino, CA- The Inland Empire 66ers of San Bernardino outlasted the Lake Elsinore Storm 4-3 in 12 innings on Friday as Sixers' OF Ryan Vega delivered a game-winning bounding single into left field to even a four-game set at a game apiece. The 66ers improved to 29-49 overall, 3-6 in the second half and 4-2 in extra-inning games.
Both clubs received electric pitching from their right-handed starters although they were long gone by the time decisions were handed out. Luis Patiño allowed two earned runs in five innings on four hits with three walks and nine Ks for the Storm (41-36, 6-3) while 66ers' righty Oliver Ortega gave up two earned run in a season best 6.2 IP giving up five hits and a walk with nine Ks of his own. Down a run in the eighth, Alexis Olmeda singled to left knocking home Gleyvin Pineda for the Sixers and tying the game at 3-3. The game remained that way until the bottom of the 12th when, with runners at first and third, Vega chopped home the winning run against Storm southpaw Will Headean (0-2). Ben Morrison (1-1) earned his first Cal League victory with outstanding work; the righty worked around the automatic runner at second in all three of his innings of work and gave up just one hit and one walk in his outing while fanning four over three extra-inning frames. The clubs' pitchers combined to strike out 33 batters. Estuery Ruiz homered in the fourth for the Storm, his sixth and the lone extra-base hit in the contest for either side.
The series continues Saturday at 6:05 pm. The contest can be seen and heard live at 66ers.com.