Vermont Continues Its Winning Ways 3-1 Tuesday
Lake Monsters 18-2 last 20 games after 7-inning win vs Nashua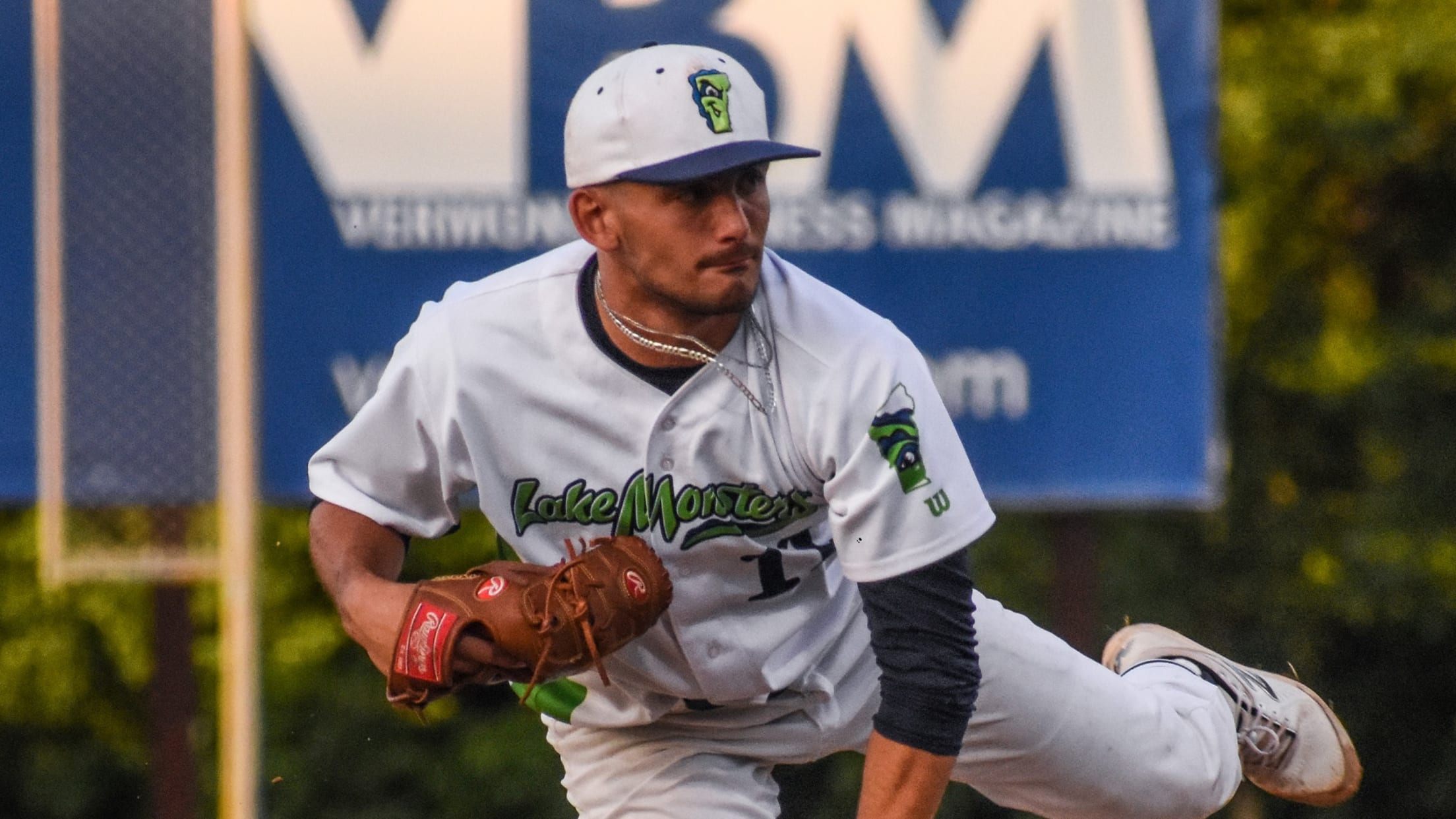 Francis Ferguson allowed 1 run on7 hits with 1 walk and 5 strikeouts vs Nashua Tuesday. (Greg Bessette, Lake Monsters)
boxscore BURLINGTON, VT --- Ethan Anderson had a two-run double, Ethan Firestone a solo homer and Francis Ferguson allowed one run over six-plus innngs as the Vermont Lake Monsters continued its hot July with a 3-1 Futures League victory over the Nashua Silver Knights in a game completed early due
BURLINGTON, VT --- Ethan Anderson had a two-run double, Ethan Firestone a solo homer and Francis Ferguson allowed one run over six-plus innngs as the Vermont Lake Monsters continued its hot July with a 3-1 Futures League victory over the Nashua Silver Knights in a game completed early due to field conditions Tuesday night in front of a season-high 2,597 fans at historic Centennial Field.
Nasha took a 1-0 lead in the top of the third with a one-out Connor Hujsak double and Brandon Fish RBI single off of Ferguson (Eastern Nazarene), who settled down to retire 11 of the next 12 batters he faced before leaving the game with two outs in the top of the seventh.
Anderson (Virginia) put the Lake Monsters in front in the bottom of the thrd inning with the two-out, two-run double scoring Darren Hagan (Coppin State) and Justin Rubin (Virginia). Anderson added a single in the sixth and is now hitting .392 (20-for-51) with 16 RBI in 15 games started since joining Vermont.
Firestone (Southern Cal) hit his second home run of the season, a solo shot to leftcenter in the fourth to give the Lake Monsters a 3-1 lead. After Ferguson (one walk and five strikeouts over 6 2/3 innings) left, Silas Reed came on to get the final out the top of the seventh and his first save when the game was called prior to the start of the bottom of the inning.
Vermont (30-20) has now won 18 of its last 20 games and moves into a first-place tie with Brockton (28-18), which was rained out on Tuesday. The Lake Monsters continue the homestand 7:05pm Wednesday as they host Nashua followed by New Britain Thursday and Friday.