A Blissful Night as Soñadores Dream Big
12 Hits for Hillsboro in 6-2 Victory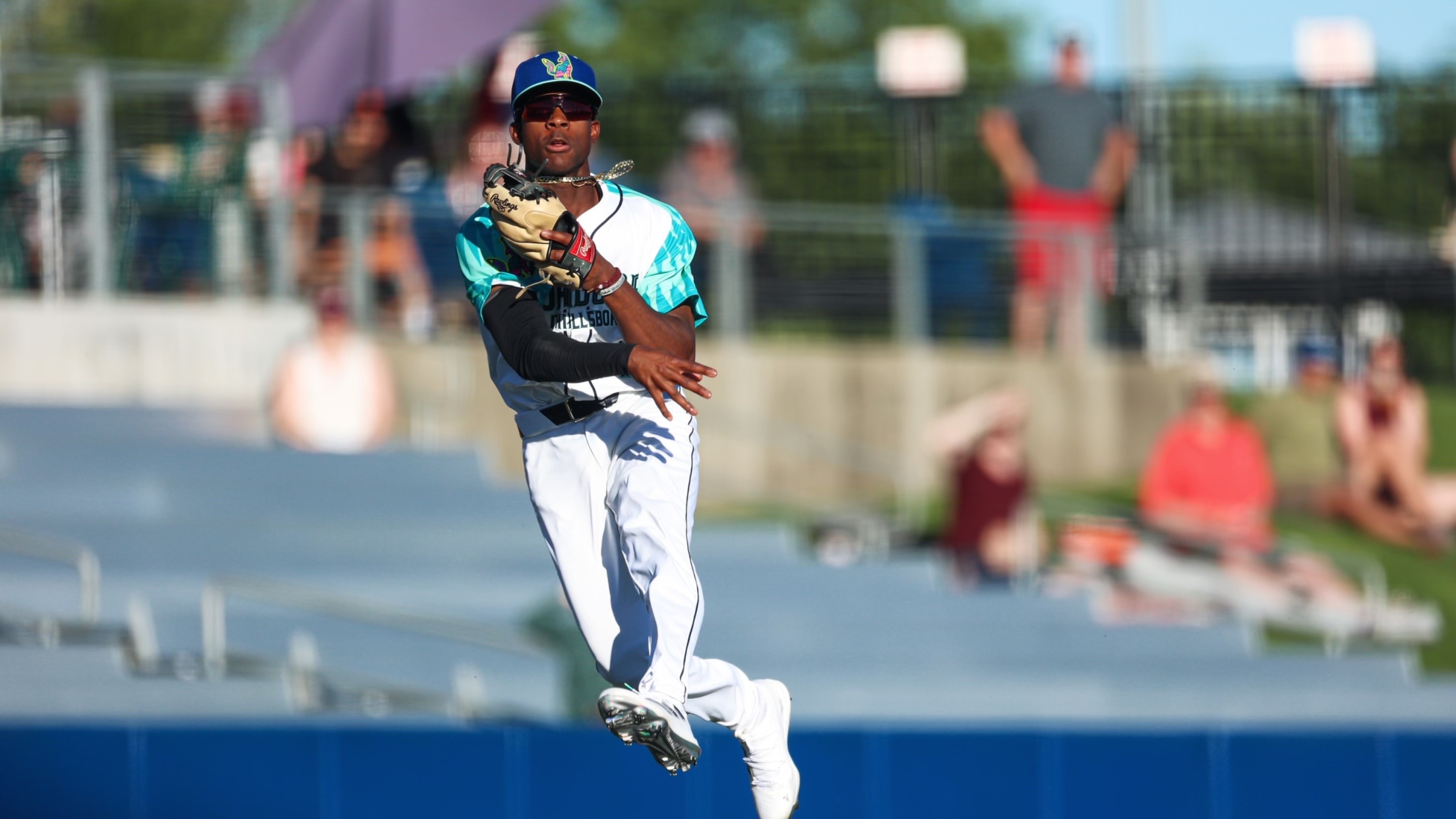 Hillsboro, OR (June 21, 2022) – The Hops have had their way with the Canadians this season, winning four-of-six in both series'. Los Soñadores de Hillsboro started series number three against the C's on the right foot, with a win on Tuesday. Hillsboro eclipsed the 12-hit mark for the 11th
Hillsboro, OR (June 21, 2022) – The Hops have had their way with the Canadians this season, winning four-of-six in both series'. Los Soñadores de Hillsboro started series number three against the C's on the right foot, with a win on Tuesday. Hillsboro eclipsed the 12-hit mark for the 11th time this season. Ryan Bliss had his second three-hit game of the year, while also scoring two runs and stealing two bases. Hillsboro was five-for-eleven with runners in scoring position in the 6-2 victory.
The Hops manufactured a run against Sem Robberse in the second inning, after singles by Ryan Bliss and Tristin English. Bliss would score on a sac fly by Lyle Lin, making it 1-0 Hillsboro.
Robberse had made two starts against the Hops this season, both instances giving up just two hits and no runs over seven innings at Ron Tonkin Field. It was a different story today, as the Hops got to Robberse for four runs and nine hits.
Once again, the combination of Bliss, English and Lin resulted in a run, as Bliss singled and stole second, English walked and Lin had an RBI single. Cam Coursey was activated from the IL today and hit a double in his second at-bat of the game. It was 2-0 Hops after four.
Vancouver scored their only run of the game against Kenny Hernandez in the fifth, an RBI single by Leo Jimenez.
Three more hits by Hillsboro in the fifth (Bliss, Del Castillo and English) would chase Sem Robberse from the game. English reached base for the third time in the game with a two-out RBI single, his 17th RBI of the season that extended the lead to 4-1.
Kenny Hernandez gave up seven hits over five innings of work, but allowed just one run while striking out two. Frias, Santamaria and Ogando all pitched an inning without giving up a run out of the Hops' bullpen.
Hillsboro tacked onto the lead in the eighth, as Fox Semones picked up his first affiliated professional RBIs on a single that scored Bliss and Lin.
Addison Barger recorded his third hit of the game with an RBI single in the ninth, but the Vancouver rally was not enough as they fell 6-2.
Hillsboro (29-33) and the Vancouver Canadians (28-33) will play game two on Wednesday at 7:05, with the pre-game show at 6:50 on Rip City Radio 620 and MiLB.tv.