Aberdeen Drops Sixth Straight on Rain Shortened Loss
Three run first fuels Connecticut to victory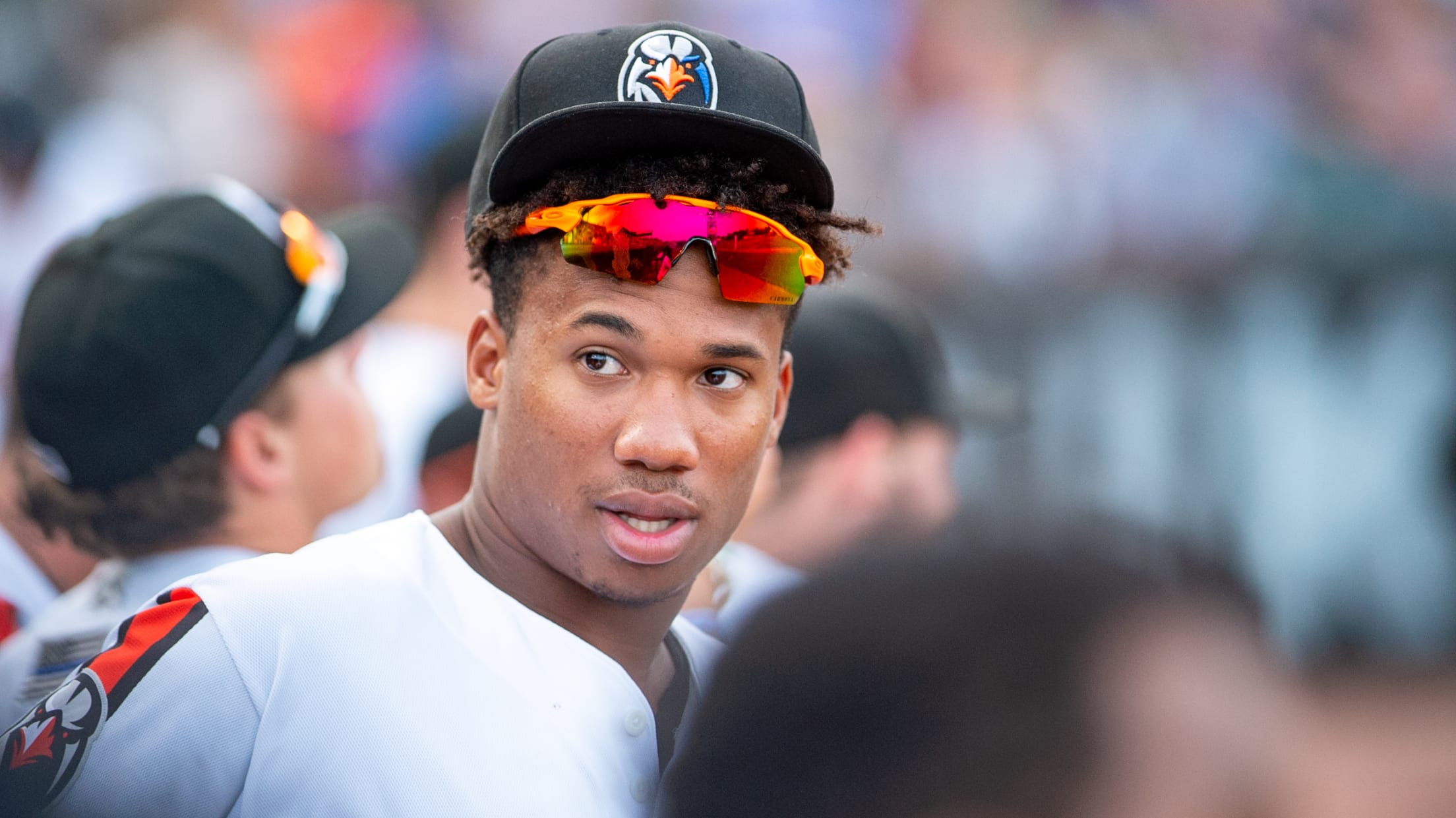 The Aberdeen Ironbirds play ball at Leidos Field at Ripken Stadium in Aberdeen MD. (J. Kelley Dentry)
Norwich, C.T. (August 7th, 2019) - There wasn't much to it on Wednesday in Connecticut, a three run first inning put the Tigers on top and the game was called after four and a half innings. Aberdeen dropped their 6th in a row in a rain shortened game.W: Keider MonteroL: Jake
Norwich, C.T. (August 7th, 2019) - There wasn't much to it on Wednesday in Connecticut, a three run first inning put the Tigers on top and the game was called after four and a half innings. Aberdeen dropped their 6th in a row in a rain shortened game.
W: Keider Montero
L: Jake Lyons

BIG MOMENTS

1st inning: Connecticut got off to a quick start with a single for Kingston Liniak and a double for Jose King. A wild pitch scored Liniak, then Eliezer Alfnso and Corey Joyce got RBI hits to give Connecticut a three run lead.
Top of the 5th: With two on and two out, Adley Rutschman crushed a baseball down the right field line. It landed 10 feet foul, but would have tied the game before it was ruled an offical contest.
Bottom of the 5th: With Liniak at the plate, mother nature ended the ball game.
NEWS AND NOTES
Aberdeen dropped their sixth in a row, the longest winning streak this season. They won six in a row back in July.
This was the second game that was called after five innings. The first was a fog shortened win for Ryan Conroy and the IronBirds in July.
Through 52 games, Aberdeen is 28-24, they have won just one game in the month of July.
WHAT'S NEXT
IronBirds vs. Staten Island Yankees, Thursday, 7:05 P.M.
Leidos Field at Ripken Stadium - Aberdeen, M.D.