Aces slug six runs to give Corbin Martin second win of the season
Martin goes into the sixth inning, Seth Beer drives in four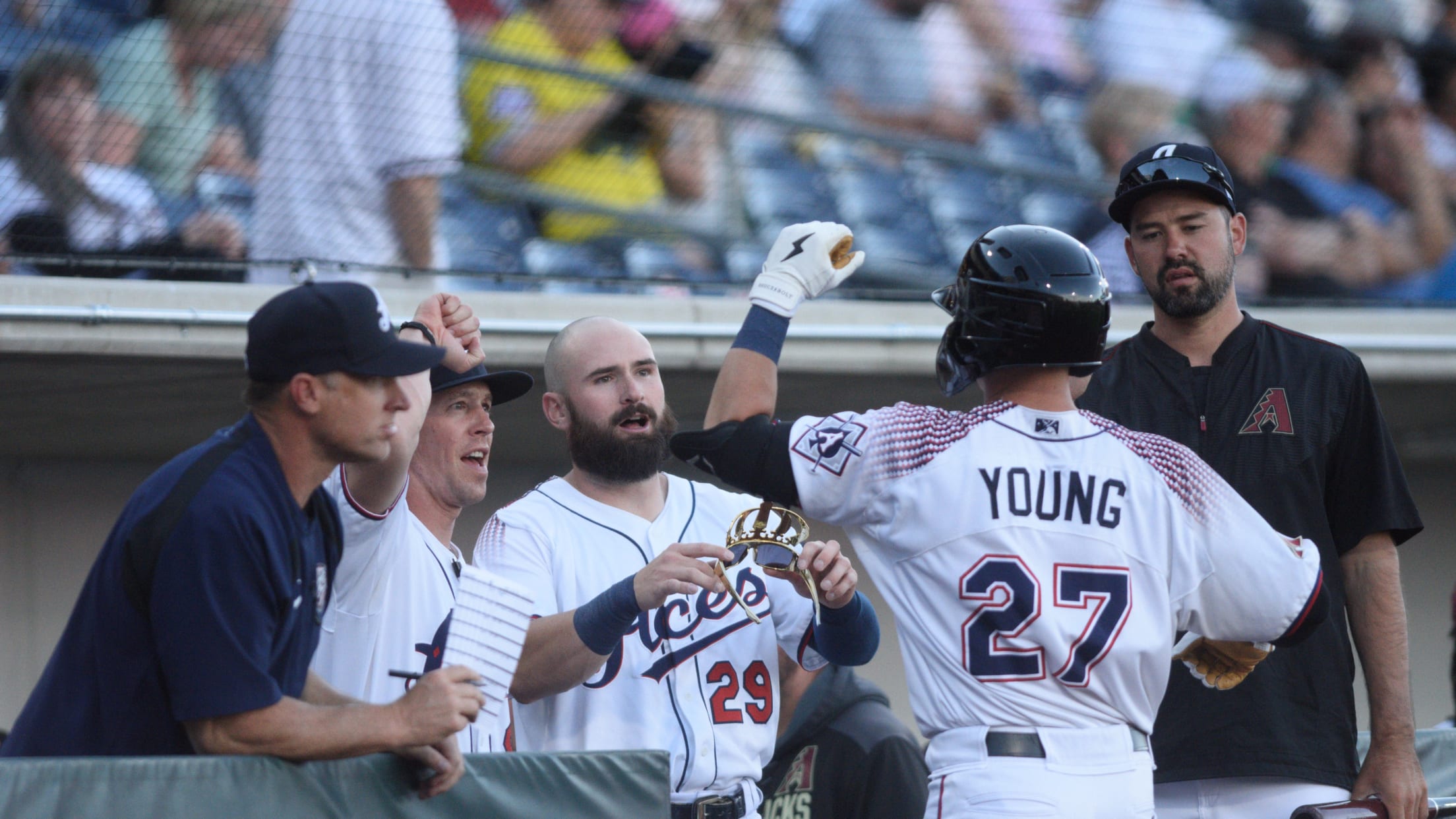 RENO, Nev. – The Reno Aces topped the Sacramento River Cats tonight, behind a strong start from Corbin Martin, four RBIs from Seth Beer and homers from Andrew Young and Henry Ramos. Reno jumped out to the early lead, with Beer driving in a trio of runs with a double
RENO, Nev. – The Reno Aces topped the Sacramento River Cats tonight, behind a strong start from Corbin Martin, four RBIs from Seth Beer and homers from Andrew Young and Henry Ramos.
Reno jumped out to the early lead, with Beer driving in a trio of runs with a double in the bottom of the first to make it 3-0 early. The three RBIs marked Beer's first game this season with three RBIs.
Sacramento would hang a run on Corbin Martin in the top of the second to make it 3-1.
Then in the bottom of the third, Reno would tack on two more to make it 4-1. The scoring started with a solo shot from Andrew Young, his second with the Aces this season. Varsho would single and come around to score on a sacrifice fly from Beer, making it a 5-1 ballgame and adding on a fourth RBI to the already good night for Beer.
Reno's offense wasn't done, with Henry Ramos crushing a ball into right field to make it 6-1 and give him his first homer of the year.
Sacramento would put up three runs in the top of the sixth to make it a 6-4 game.
Martin finished the night with 5.2 innings pitched, allowing four runs on four hits while striking out seven.
The Aces bullpen of Alex Powers, Noe Ramirez and Junior Garcia combined to throw 3.1 scoreless innings. The trio allowed just two hits, with Garcia earning his first save of the season and first in Triple-A.
Reno will be back in action tomorrow, with Tyler Gilbert starting on the mound for Reno.
Tickets for the 6:35 p.m. PT game are on sale at RenoAces.com or by texting TIXX to 21003. The game will be heard on KPLY 630 AM locally, or on RenoAces.com with Zack Bayrouty on the call.