Aces Split Series with River Cats in Six-Game Series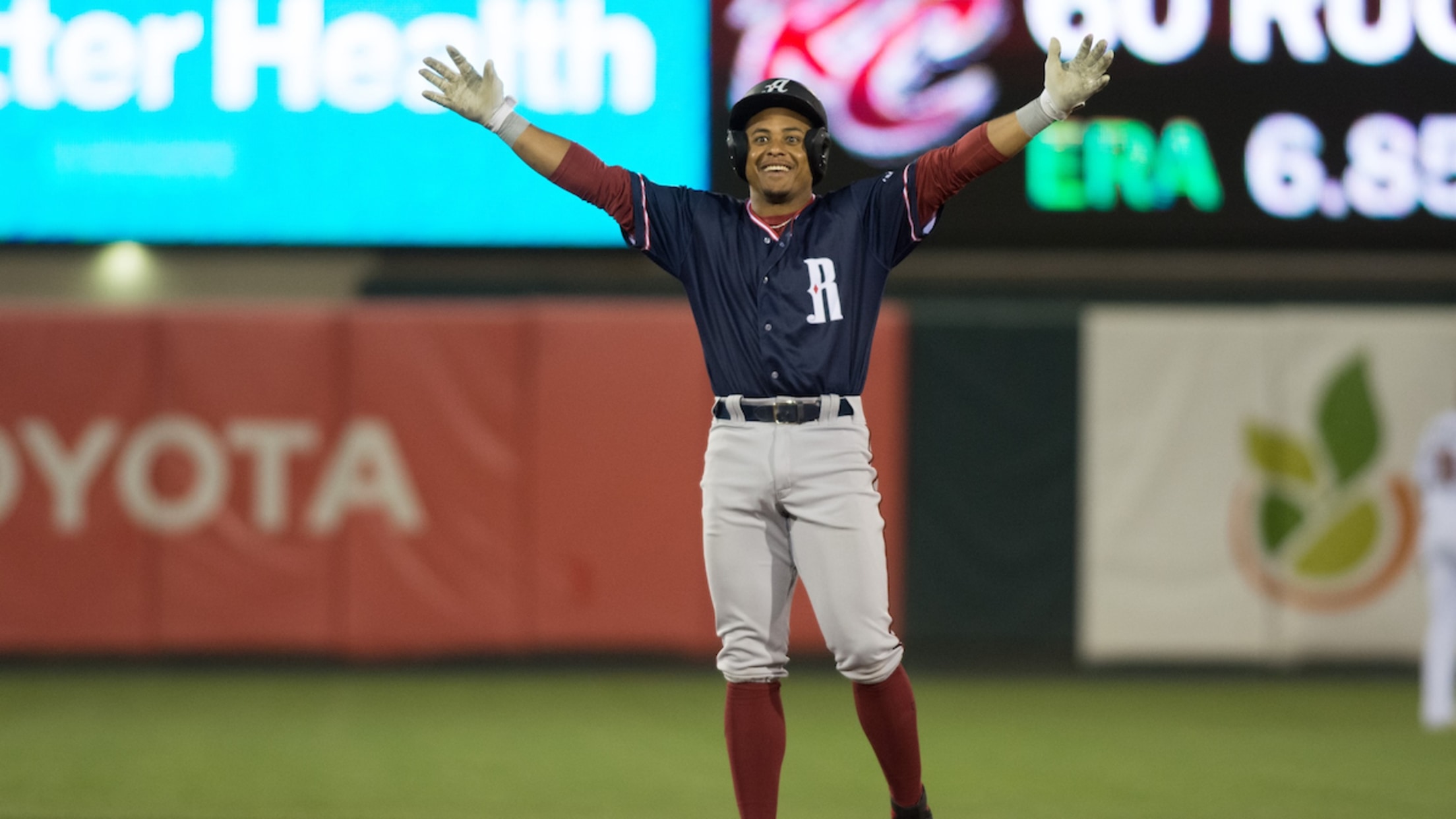 The Reno Aces recently completed a six-game series with the Sacramento River Cats, Triple-A affiliate of the San Francisco Giants. The Aces earned three wins in the series against Sacramento. Tommy Henry dominated on the mound for the Aces Wednesday afternoon and tossed seven scoreless innings for a 5-3 win
The Reno Aces recently completed a six-game series with the Sacramento River Cats, Triple-A affiliate of the San Francisco Giants. The Aces earned three wins in the series against Sacramento.
Tommy Henry dominated on the mound for the Aces Wednesday afternoon and tossed seven scoreless innings for a 5-3 win over the River Cats. The southpaw finished the day with seven scoreless innings on five hits and eight strikeouts with no walks allowed to earn his fourth win of the season. Stone Garrett led Reno's offensive raid with a four-RBI performance capped by a bases-clearing double in the bottom of the eighth. Cole Tucker recorded his first homer in an Aces uniform Wednesday afternoon with a solo shot to right.
Down 9-5 with two outs in the top of the ninth, Reno's offense launched a five-run comeback capped off by a go-ahead two-run double from Wilmer Difo for a 10-9 win Saturday evening. Difo and Beer combined for six runs batted in against Sacramento with a pair of doubles. Edwin Uceta earned his fourth win as an Ace with a scoreless eighth inning, allowed no hits and struck out a batter. The Aces called on Kevin Ginkel in the ninth and the right-hander earned his fifth save with a scoreless ninth, allowed a hit and fanned a batter.
The Aces ended the six-game series against Sacramento on a high note with a 10-6 win. Ryne Nelson dealt on the mound with six innings of two-run ball on five hits and fanned five batters for his sixth win this season. Reno's offense ignited early with five unanswered runs in the first two innings, setting the tone for the win. Juan Graterol and Jancarlos Cintron both recorded three-hit games against Sacramento.
Top Performers
Wilmer Difo: Hit .300 (6-for-20) with a homer and seven RBI in five games.
Jake McCarthy: He started all six games and batted .285 (8-for-26) with three RBI and eight runs scored.
Stone Garrett: Belted a homer and drove in six runs in three games for Reno.
Tommy Henry: W, 7.0 IP, 0 ER, 5 H, 0 BB, 8 K's in one start. The southpaw has allowed just two earned runs in his last 13 innings pitched.
Ryne Nelson: W, 6.0 IP, 2 ER, 5 H, 6 K's in one start. Nelson has won three of his last four road starts.
Kevin Ginkel: S, 2.0 IP, 0 ER, 3 H, 3 K's in two relief appearances.
Blake Workman: 1.2 IP, 0 ER, 0 H, 1 K in one relief appearance.