Aces Take Two in Six-Game Bout Against Dodgers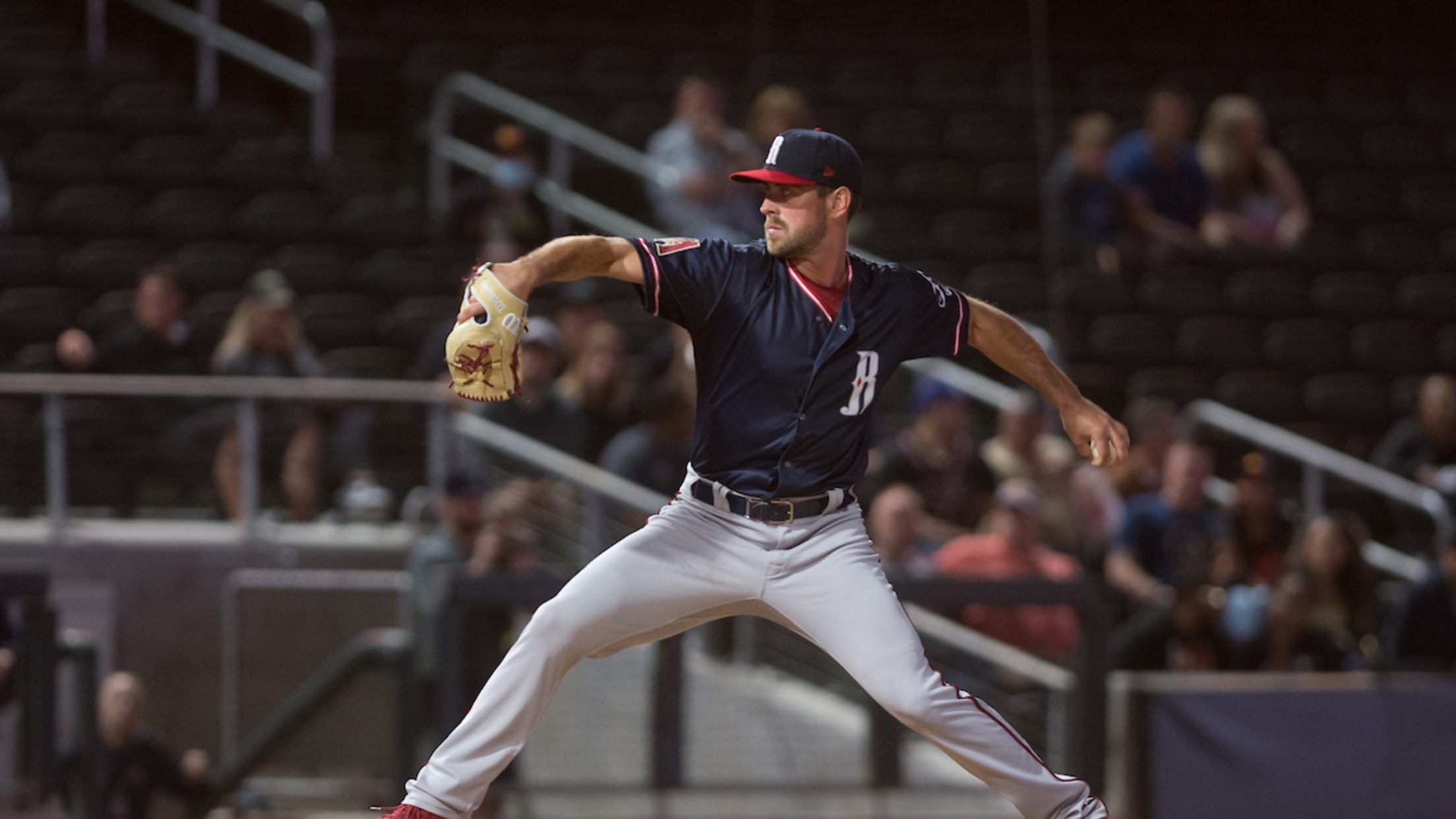 The Reno Aces recently completed a six-game homestand against the Oklahoma City Dodgers, Triple-A affiliate of the Los Angeles Dodgers. Out of the six games, Reno earned two wins against Oklahoma City. In the series opener, the Aces gained an early lead in the series with a 9-3 win over
The Reno Aces recently completed a six-game homestand against the Oklahoma City Dodgers, Triple-A affiliate of the Los Angeles Dodgers. Out of the six games, Reno earned two wins against Oklahoma City.
In the series opener, the Aces gained an early lead in the series with a 9-3 win over the Dodgers. With a 1-0 advantage, Reno's offense poured four runs in the second inning, capped off by a two-run single from Seth Beer for a 5-0 lead. On the mound, Tyler Gilbert and Dan Straily combined for nine innings of three-run ball on seven hits and four strikeouts. Straily finished the night with the first save in his 13-year professional career.
The Aces ended the homestand on a high note with a 10-6 win over the Dodgers on Father's Day at Greater Nevada Field. Despite an early 5-0 deficit, Reno's bats rallied throughout the game. Trailing 6-4 in the fifth with the bases loaded, Dominic Miroglio bashed a grand slam over the wall in left field for an 8-6 lead and shifted the game's momentum. On the mound, Tyler Gilbert earned his second-straight win after tossing four innings of one-run ball on four hits and struck out four batters in relief.
Top Performers
Dominic Fletcher: Hit .562 (9-for-16) in six games with a homer, two RBI and seven runs scored. Fletcher is currently batting .359 in June with two homers, eight RBI and 17 runs scored in 16 games.
Cole Tucker: Started in five games for Reno and hit .444 (8-for-18) with three RBI and two runs scored.
Grayson Greiner: Hit .363 (4-for-11) and started three games behind the dish with a homer, an RBI and a double.
Wilmer Difo: Batted .315 (6-for-19) with two RBI, three runs scored and a double in five games.
Stone Garrett: Belted two homers, drove in two runs and stole four bases in five games played against Oklahoma City.
Tyler Gilbert: 2 W, 9.0 IP, 3 ER, 9 H, 7 K's in one start and one relief appearance.
Keynan Middleton: 2.0 IP, 0 ER, 0 H, 2 K's in two relief appearances. The right-hander hasn't allowed an earned run in an Aces uniform since April 9.
Caleb Baragar: 2.0 IP, 0 ER, 0 H, 2 K's in two relief appearances. In his past four relief appearances, the southpaw hasn't allowed an earned run.