Additional Guests Announced for Hot Stove Event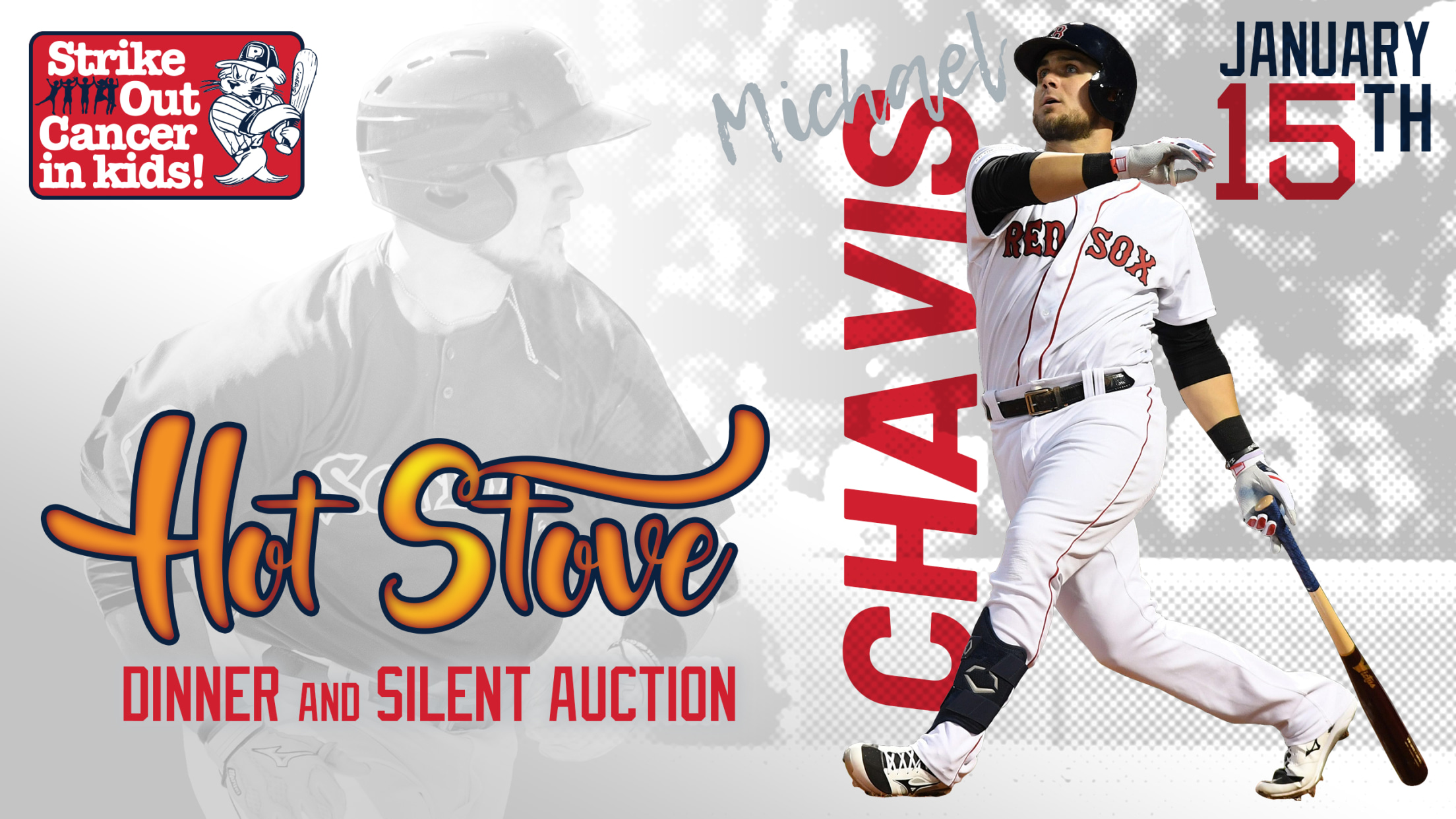 Portland, Maine - The Portland Sea Dogs have announced additional guests to the annual Hot Stove Dinner & Silent Auction on January 15th at the Portland Sheraton at Sable Oaks. The event begins at 5:30 PM and benefits the Maine Children's Cancer Program.Sea Dogs pitcher Adam Lau and the

Portland, Maine - The Portland Sea Dogs have announced additional guests to the annual Hot Stove Dinner & Silent Auction on January 15th at the Portland Sheraton at Sable Oaks. The event begins at 5:30 PM and benefits the Maine Children's Cancer Program.
Sea Dogs pitcher Adam Lau and the Boston Globe's Alex Speier will join featured guest Red Sox infielder and former Sea Dog Michael Chavis.
Tickets for the event are $80.00. Reserved tables of ten are available for $750.00. Tickets can be purchased through the Sea Dogs ticket office by calling 207-879-9500 or online at www.seadogs.com. The event is expected to sell out.
Doors open at 5:30 PM with the Silent Auction running from 5:30 to 7:00 PM. A buffet dinner will be served at 6:30 PM and the program will begin at 7:00 PM. The program will consist of conversations with each guest hosted by Sea Dogs' radio broadcaster Mike Antonellis.
Lau has made 71 relief appearances with the Portland Sea Dogs the last two seasons, picking up a Double-A high seven saves in 2019. On April 25th, 2019, Portland threw the 4th no-hitter in franchise history, as LHP Kyle Hart (6.2 IP), LHP Daniel McGrath (1.1 IP), and Lau (1.0 IP, save) combined to strike out nine batters in a 2-0 win.
Additionally, in '19, Lau made his Triple-A debut with Pawtucket, working in five games/one start from May 24-June 10. In 2018, he went 0-4, 4.13 ERA in a team-high 36 games with the Sea Dogs, and earned his first Double-A save on April 14th vs. Binghamton.
Lau was a 37th round pick by the Boston Red Sox in the 2015 June Draft after attending the University of Alabama at Birmingham. Adam was on the 2015 John Olerud Two-Way Player of the Year Watch List, leading UAB in ERA and saves.
Speier has been covering sports for the Boston Globe since 2015, with most of his time devoted to the Red Sox beat with additional coverage of the Patriots, Celtics, and Bruins. Before joining the Globe, he covered the Red Sox for several outlets, including WEEI.com, the New Hampshire Union Leader, Boston Metro, and the Boston Herald.
Speier is the author of "Homegrown: How the Red Sox built a championship from the ground up." The book was released on August 13th, 2019.
The Sea Dogs open the 2020 season on the road in Hartford, CT on Thursday, April 9th. The home opener is set for Thursday, April 16th at 6:00 PM against the Trenton Thunder (Yankees). Tickets are now on sale and can be purchased by calling the Sea Dogs Ticket Office at 207-879-9500 or online at www.seadogs.com. Book your nine-inning vacation!