Alek Thomas hoping to carry hot 2021 finish into 2022
Already a top prospect, Alek Thomas has all the momentum in the world heading into 2022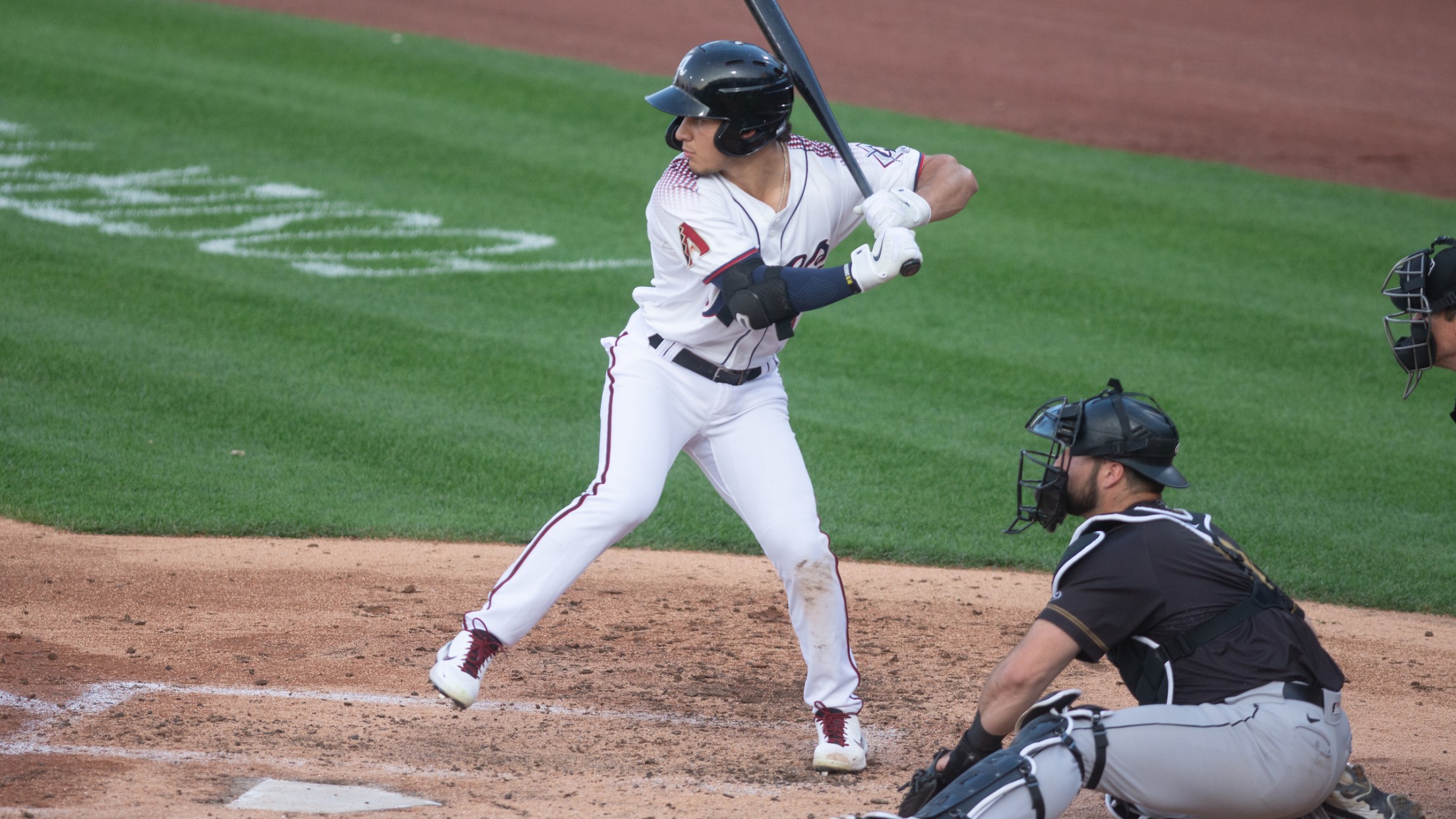 2021 was a year that saw baseball back in Northern Nevada for the first time since September of 2019. So, it was easy to be focused on the present and not the future. But with the year winding to a close, it's time to look ahead to what's to come
2021 was a year that saw baseball back in Northern Nevada for the first time since September of 2019. So, it was easy to be focused on the present and not the future. But with the year winding to a close, it's time to look ahead to what's to come in 2022 – specifically, Arizona's Minor League Player of the Year, Alek Thomas. Thomas is looking primed to be back in Reno for the 2022 season, and build off of a white-hot end to the 2021 season.
The star caught fire in Reno in the final month and a half of the season. He made the jump from Double-A to Triple-A, typically a steep learning curve, look like nothing. In fact, most of the outfielder's numbers improved when he joined the Aces in the middle of August. Other Aces players called up from Double-A for the first time typically took a series or two to get their sea legs, but Thomas walked thrice, scored all three times and swiped a base in his first three games. Then he started putting the bat on the ball.
After going 0-for-12 with three walks in his first three games, Thomas rattled off three-straight two-hit games, including a double, a triple and a walk with three runs scored in the stretch. Thomas would add in a pair of 4-for-5 nights, including his first homer and a combined two runs, five RBIs and two doubles, to finish the month of August with a .341 average.
Through his first 10 Triple-A games, Thomas was slashing .341/.426/.537 for a .962 OPS. In his first 10 games against Triple-A pitching.
And that was just the start. In September, Thomas slashed .380/.437/.658 for a 1.141 OPS. For the month, Thomas led the team in hits (41) and total bases (76), while tying for the team lead in doubles (8) and homers (7). In the limited stretch with the team, Thomas still managed to finish the season ninth on the team in hits with 55, despite finishing 16th in games played (34).
Thomas was consistently making good contact at the plate, and his speed made it exciting every time he put a ball in play. On Sept. 20, he went 4-for-6 with a double and two triples. A new development for the speedster was his power. In 286 at bats with Amarillo, he hit just 10 homers. In 149 at bats with the Aces, Thomas slugged eight.
Jumping from Amarillo to Reno saw an increase in Thomas' entire slash line – going from .283/.374/.507 in Double-A to .369/.434/.658 in Triple-A.
All of this on top of being an elite defensive centerfielder. Thomas routinely made easy catches in parts of the outfield that other players would never have made it to even if they laid out. In a Final Stretch game in Albuquerque, Thomas climbed the hill against the centerfield fence to make a catch and save a run. The hill is territory unseen by most Triple-A outfielders.
Thomas entered the 2021 season after not playing in 2020, making his prospect ranking tough to project. Baseball America listed him as one of the Top 100 prospects in baseball, coming in at fifth in the D-backs system and 94th overall. Thomas was the ninth-highest ranked centerfielder, and fifth highest in the Arizona organization.
After an electric 2021 season, Thomas is likely to fly up rankings across the board. And as it looks right now, he'll be in downtown Reno in 2021 – patrolling centerfield and raking at the plate.