Again! Bisons have IL's Pitcher of the Week in RHP Shaun Anderson
Righty struck out 10, picked up a win and a save last week in Lehigh Valley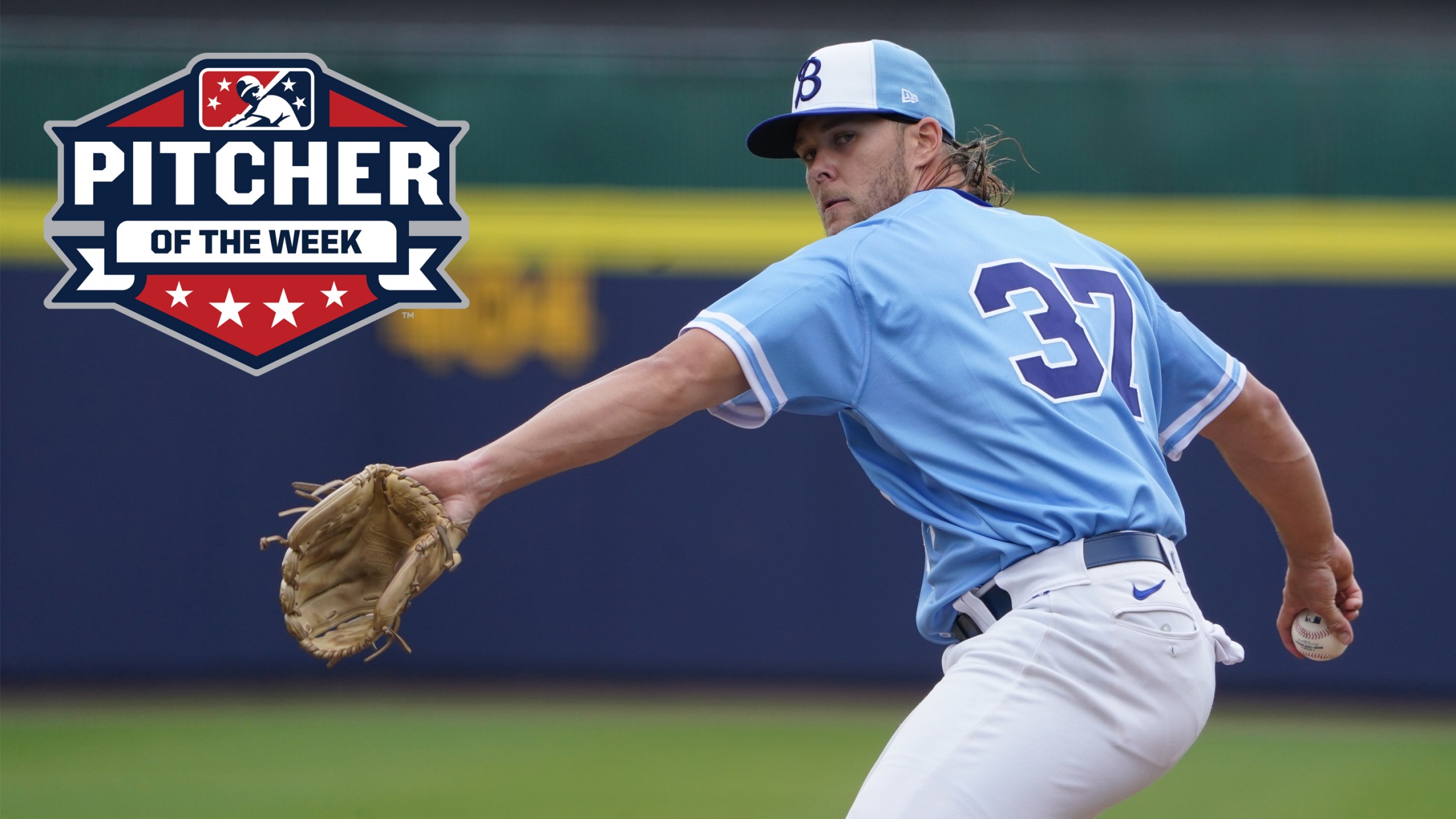 Major League Baseball today announced that Buffalo Bisons RHP Shaun Anderson has been named the International League Pitcher of the Week for the week of June 13-19. The righty becomes the fourth different Herd pitcher to receive the honor already this season. Anderson made two appearances in the club's series
Major League Baseball today announced that Buffalo Bisons RHP Shaun Anderson has been named the International League Pitcher of the Week for the week of June 13-19. The righty becomes the fourth different Herd pitcher to receive the honor already this season.
Anderson made two appearances in the club's series win in Lehigh Valley, earning a victory and a save and not allowing a run over six innings of work. The righty gave up just three hits and did not issue a walk while striking out 10 batters.
Anderson picked up his second win of the season on June 15 when he retired nine of the 11 batters he faced in Buffalo's 8-4 victory over the IronPigs. He struck out five batters, allowed just two singles and held Lehigh Valley off the board for the Herd to score the final four runs of the game.
Then on Saturday, Anderson was even more impressive, again striking out five but allowing just one base runner over a three-inning save. The Bisons 3-2 victory in that game clinched the series win over their division rival.
On the season, the versatile Anderson is 2-1 with a 3.91 ERA in 14 games and six starts. He's struck out 39 batters in 46.0 innings of work. In six June appearances, Anderson is 1-0 with a 0.69 ERA in 13.0 innings of work.
Anderson becomes the fourth Bisons pitcher already this year to earn IL Pitcher of the Week honors, joining LHP Nick Allgeyer, RHP Thomas Hatch and RHP Casey Lawrence. As a team, the Bisons 3.96 ERA is second-best in all of Triple-A baseball while the clubs 1.22 WHIP, .225 average against and 22 saves are the best in Triple-A.