Andrew Young homers, Aces fall 10-6
Young goes yard for second-straight day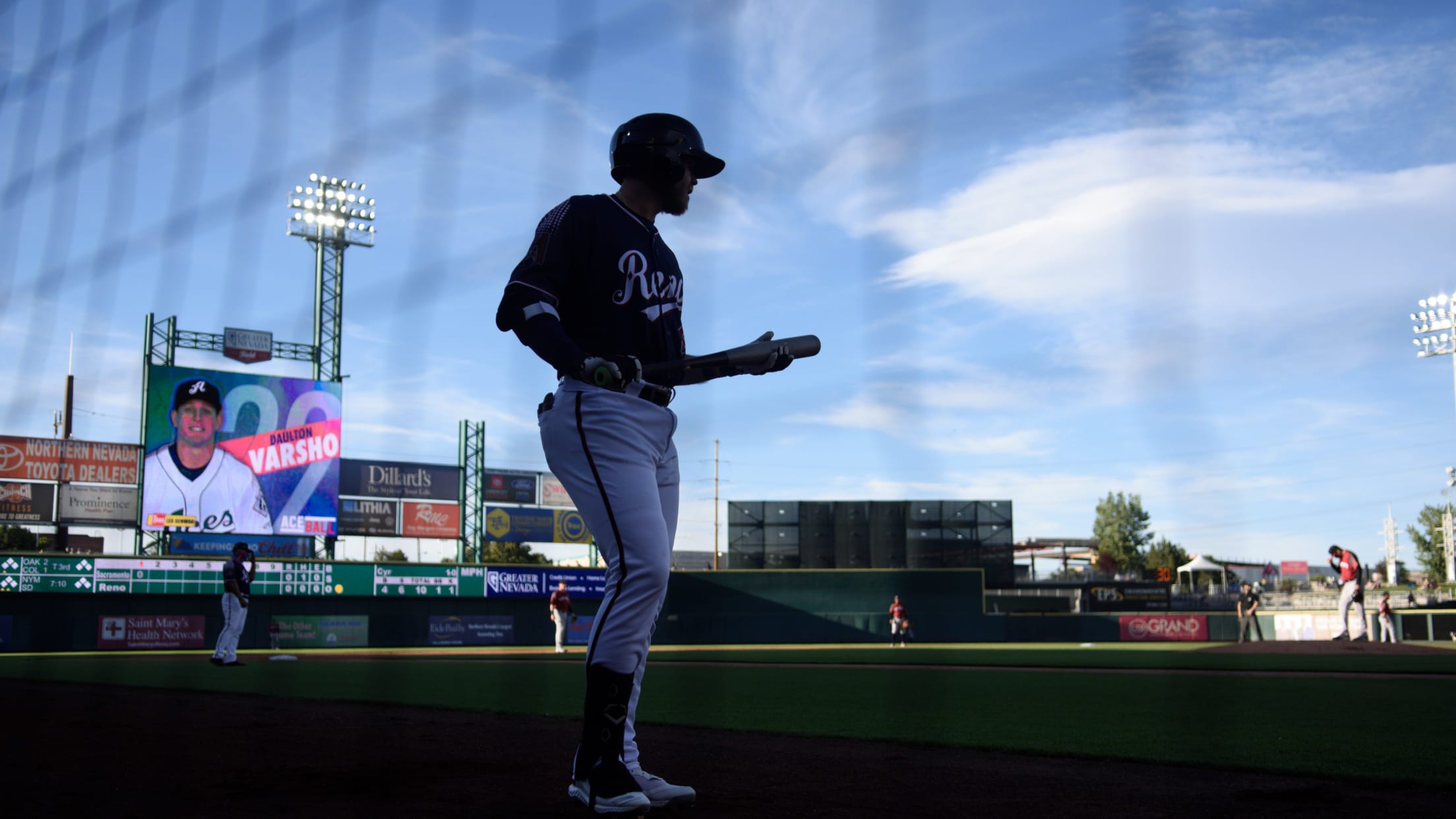 RENO, Nev. – The Reno Aces fell 10-6 to the Sacramento River Cats tonight, despite a second-straight night with a home run from Andrew Young, and two RBIs from Jamie Ritchie. The scoring got started early for the second-straight game, with Daulton Varsho driving in Josh VanMeter with a double
RENO, Nev. – The Reno Aces fell 10-6 to the Sacramento River Cats tonight, despite a second-straight night with a home run from Andrew Young, and two RBIs from Jamie Ritchie.
The scoring got started early for the second-straight game, with Daulton Varsho driving in Josh VanMeter with a double in the bottom of the first. The drive into the left-center gap extended Varsho's hitting streak to four games.
The River Cats got on the board in the top of the third, plating three to make it 3-1.
The Aces answered right back, scoring three in the bottom of the third to take the lead at 4-3. Andrew Young opened the inning with a double, coming around to score alongside Seth Beer after a one-out double from Jamie Ritchie. Ritchie would come around to score himself after a single by Bryan Holaday.
The fourth inning opened up with another run from Sacramento, before Reno would again answer in the bottom half. After hitting his way onto first, VanMeter came all the way around on a pickoff attempt thrown into left field, making it 5-4 Reno.
Sacramento hung four runs in the top of the fifth to take an 8-5 lead, then added two more in the seventh to make it 10-5.
In the bottom of the seventh, Young crushed a ball into the train tracks behind left field to make it 10-6 and give him consecutive nights with a home run.
The last time Young hit homers in consecutive games was August of 2019, when he went three-straight games on August 5, 7 and 8 with an off day on the sixth.
Reno will be back in action tomorrow, with Humberto Mejia making his Aces debut on the mound.
Tickets for the 1:05 p.m. PT game are on sale at RenoAces.com or by texting TIXX to 21003. The game will be heard on KPLY 630 AM locally, or on RenoAces.com with Zack Bayrouty on the call.