AquaSox Start a New Winning Streak on Star Wars Night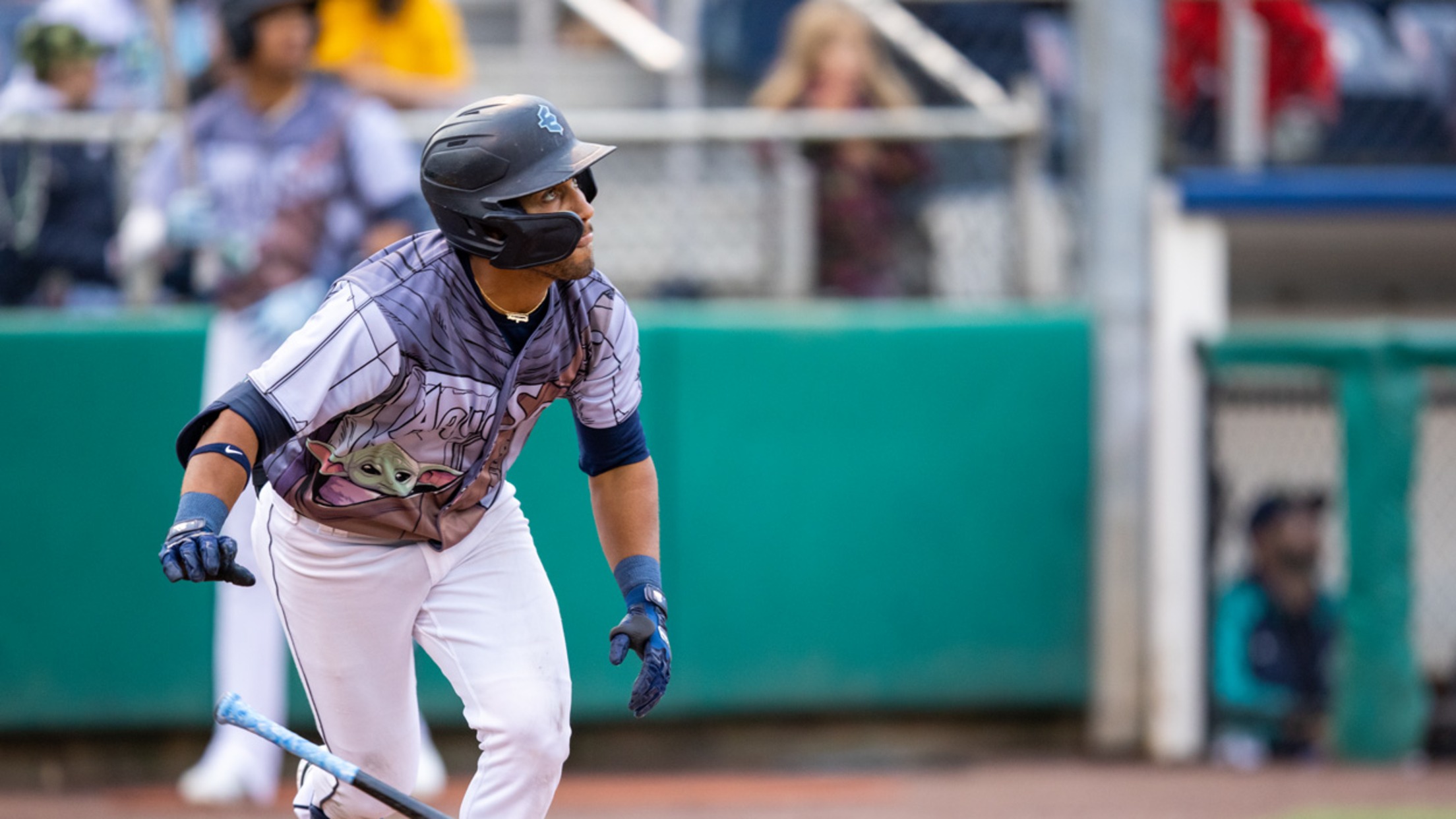 EVERETT, WASHINGTON: The AquaSox bats found the "force" tonight, knocking off Tri-City 5-3 and sending the Star Wars Night crowd of 2,857 home happy. Starting pitcher Prelander Berroa pitched five shutout innings allowing just three hits and striking out eight. With his performance, Berroa lowered his season ERA with Everett
EVERETT, WASHINGTON: The AquaSox bats found the "force" tonight, knocking off Tri-City 5-3 and sending the Star Wars Night crowd of 2,857 home happy. Starting pitcher Prelander Berroa pitched five shutout innings allowing just three hits and striking out eight. With his performance, Berroa lowered his season ERA with Everett to 1.71. Berroa collected the win, raising his record to 2-2 on the season.
Tri-City starter Ryan Costeiu matched Berroa, striking out eight in his 4 2/3 innings. Costeiu left allowing just one earned run.
With light sabers in the crowd, there was a lot of swinging and missing on the field. Everett pitchers combined for 13 strikeouts while Tri-City totaled 16 on their own.
The force was with Prelander tonight

5 IP, 3 H, 0 R, 1 BB, 8 K pic.twitter.com/fN2U7kHA4j

— Everett AquaSox (@EverettAquaSox) June 19, 2022
After a slow start Everett's bats awakened in the bottom of the fifth. Victor Labrada hit a solo home run to put Everett on the board. After Andy Thomas and Dariel Gomez reached base, Charlie Welch came to the plate and on a 3-2 pitch he launched a three-run home run giving Everett a 4-0 lead. The home run was Welch's seventh of the season.
Justin Lavey added a solo home run in the bottom of the sixth giving Everett it's fifth and final run of the game.
A home run worthy of a bat flip @charliewelch_4 pic.twitter.com/7Nb4362ygs

— Everett AquaSox (@EverettAquaSox) June 19, 2022
Tri-City answered with three runs on a fielding error and a passed ball in the sixth, but that is all they would get. Blake Townsend, Max Roberts, Leon Hunter and Isaiah Campbell spun four innings allowing one lone earned run. The foursome gave up just one hit and struck out five. Tri-City's offense misfired, going 0-5 with runners in scoring position, stranding eight runners on base.
Campbell improved to a perfect three for three in save opportunities since taking over the closer role, and lowered his ERA to an Ewok sized 1.17.
Eight of nine Everett hitters reached base, as Labrada, Marte, Gomez and Trent Tingelstad all had multi-hit games.
The 5-3 win improves the AquaSox record to 30-31, while Tri-City falls to 27-31 on the year.
PICTURED ABOVE: Victor Labrada
PHOTO CREDIT: Shari Sommerfeld
Tomorrow Everett wraps up the homestand as they send Michael Flynn to the hill in game six of the series. It's a special Father's Day at Funko Field with fans able to play catch on the field with Dad at the conclusion of the game. After the game, Everett embarks on a long two week road-trip before returning to Everett on July 4th to face the Vancouver Canadians.
ABOUT THE EVERETT AQUASOX:
The Everett AquaSox are the High-A affiliate of the Seattle Mariners who were ranked number one by Baseball America's 2022 Organization Talent Rankings. The roster is highlighted by shortstop Noelvi Marte. Marte is currently ranked number 11 on MLBs top 100 list and ranked number two on the Mariners top 30 prospects list. Joining Marte in Everett from the Mariners top 30 prospect list are: Outfielder Alberto Rodriguez (#8), lefthanded pitcher Adam Macko (#11), right-handed pitcher Bryce Miller (#23), and outfielder Victor Labrada (#26). Group tickets, family outings and ticket packages for the 2022 season are selling fast but still available for purchase. For more information on how you can be a part of our team this season call our office at (425) 258-3673 or visit AquaSox.com for more information.