Bandits Record 11th Shutout with 2-0 Win over Cougars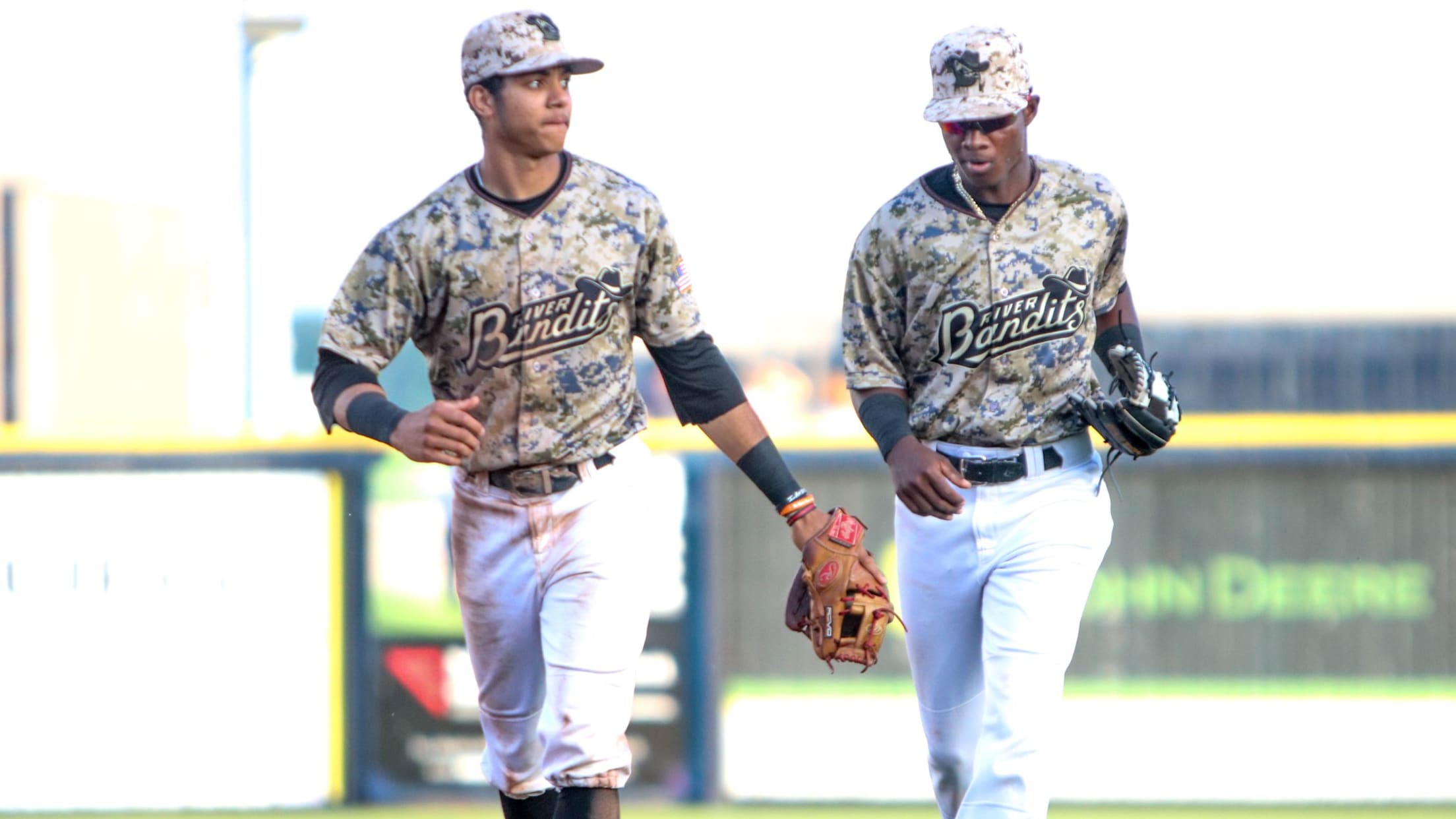 (Josh Franzen)
R.J. Freure and Julio Robaina combined to limit the Kane County Cougars to just four hits in 2-0 win for the Quad Cities River Bandits on Friday night at Modern Woodmen Park. The shutout was the 11th of the season for the River Bandits pitching staff and the opposition has
R.J. Freure and Julio Robaina combined to limit the Kane County Cougars to just four hits in 2-0 win for the Quad Cities River Bandits on Friday night at Modern Woodmen Park. The shutout was the 11th of the season for the River Bandits pitching staff and the opposition has not scored against them in the last 21.0 innings.
Freure earned the victory by working the first 5.1 innings of the night. He scattered a pair of hits and struck out six. Robaina followed out of the bullpen and closed the game with 3.2 scoreless innings to pick up the save. The Bandits issued ten walks, five from each pitcher.
Quad Cities (37-20) took the lead in the fifth inning by scratching a run across against Kane County starter Matt Tabor. Michael Wielansky worked a one-out walk and went all the way to third on a single into center off the bat of Austin Dennis. With men on the corners, Jeremy Pena beat out a tapper toward third for an infield hit that put the Bandits ahead 1-0.
In the very next inning, the River Bandits added a run to their advantage. Freudis Nova singled to right to open the inning and raced to third when Blake Workman's pickoff throw to first bounced down the right field line. Nova crossed the plate moments later on Trey Dawson's sacrifice fly to right field to double the lead to 2-0.
Kane County (31-29) loaded the bases with no outs in the seventh inning against Robaina. A 5-2-3 double play, started on a bouncer to Wielansky at third, registered the first two outs of the inning. After a base on balls loaded the bases again, the lefty struck out KeShawn Lynch to end the inning. The Cougars put two on base in the eighth, but Robaina wiggled off the hook again before retiring the side in order in the ninth.
Dennis, Pena and Nova each finished with two hits as the Bandits collected nine as a team. The Bandits can clinch a playoff berth with one more win in the three remaining games of the series.
The River Bandits and Cougars meet again on Saturday night. First pitch is slated for 6:35 p.m. RHP Brett Daniels (2-3, 1.76) will take the ball for the River Bandits in a meeting with Kane County RHP Justin Lewis (3-3, 1.99). It will be E-Sports night at the ballpark presented by Red Hot Chicago featuring an Epic Rascal Bobblehead giveaway for the first 1,500 fans in attendance.
All River Bandits games are broadcast on 1170 K-BOB and TuneIn Radio. Home games are also available with video on MiLB.TV.