Bees Snap Skid With Series-Opening Win Over Aces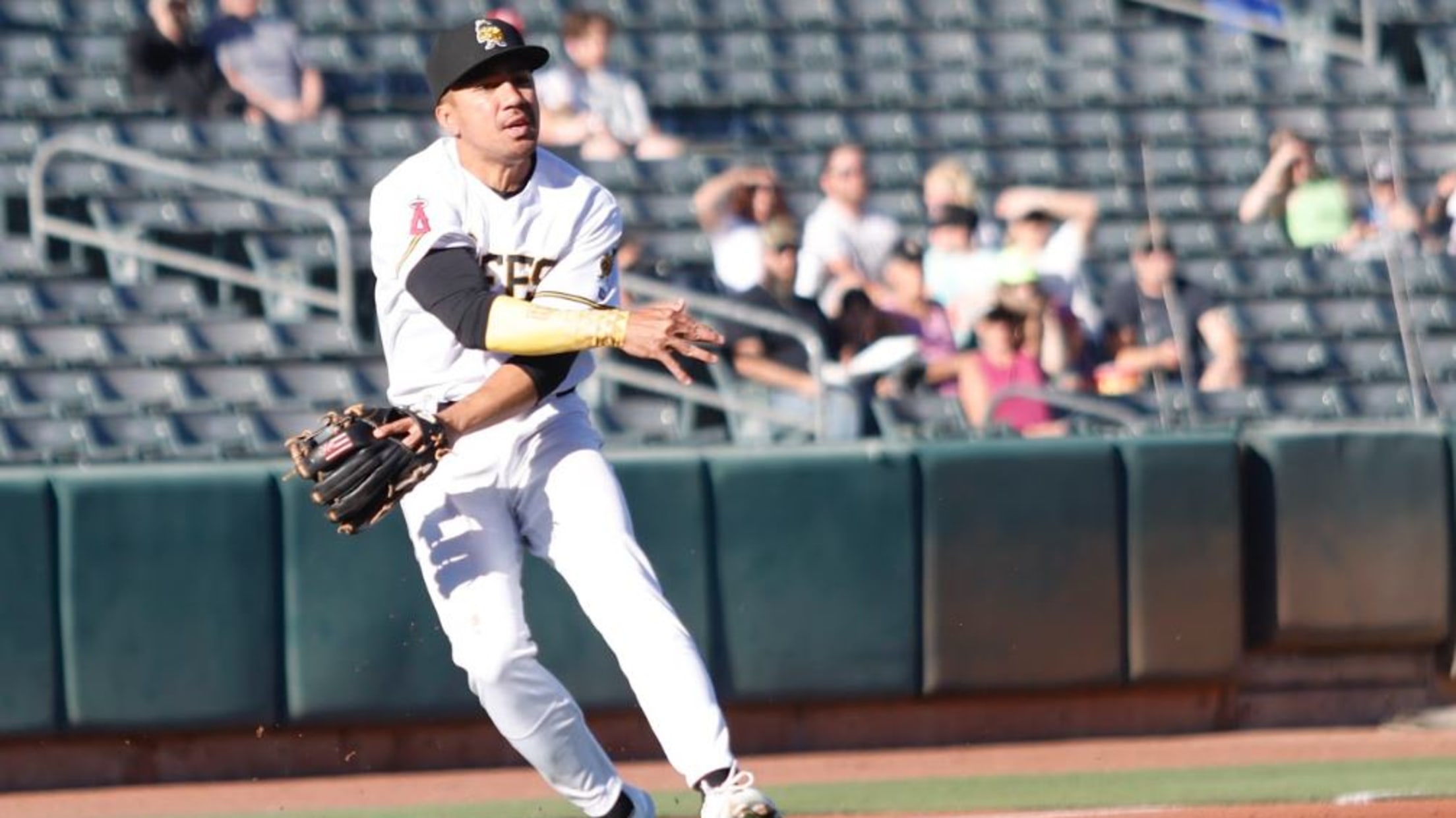 The Salt Lake Bees (32-35) broke an eight-game losing streak Tuesday night with a 4-2 win over the Reno Aces (35-32). It was the Bees' first win since June 10 when they beat Oklahoma City in extra innings in Oklahoma. Magneuris Sierra continued his hot June, going 2-for-3 with a
The Salt Lake Bees (32-35) broke an eight-game losing streak Tuesday night with a 4-2 win over the Reno Aces (35-32). It was the Bees' first win since June 10 when they beat Oklahoma City in extra innings in Oklahoma.
Magneuris Sierra continued his hot June, going 2-for-3 with a double and a walk. Monte Harrison also had two hits in the game and stole his 20th base of the season, becoming the first Salt Lake player to swipe 20 or more bags since Eric Young Jr. in 2017. Five different Bees hit a double as Salt Lake put up nine hits.
Jake Kalish put together his sixth consecutive quality start, going six innings and giving up one run on seven hits. The one run came on a solo home run in the sixth inning, just the fourth home run he has given up this season.
Salt Lake scored first on a bases-loaded, two-run double from Jose Rojas in the third inning. The Aces didn't score a run until the solo home run in the sixth, but the Bees answered right back in the bottom half of the inning as Chad Wallach scored on a Jake Gatewood double.
Reno hit another solo shot in the seventh inning to make it 3-2 Salt Lake before Matt Thaiss added an insurance run with an RBI single in the eighth.
Salt Lake and Reno will face-off for game two Tuesday night at 6:35 p.m.