Biscuits Blank Pensacola, 8-0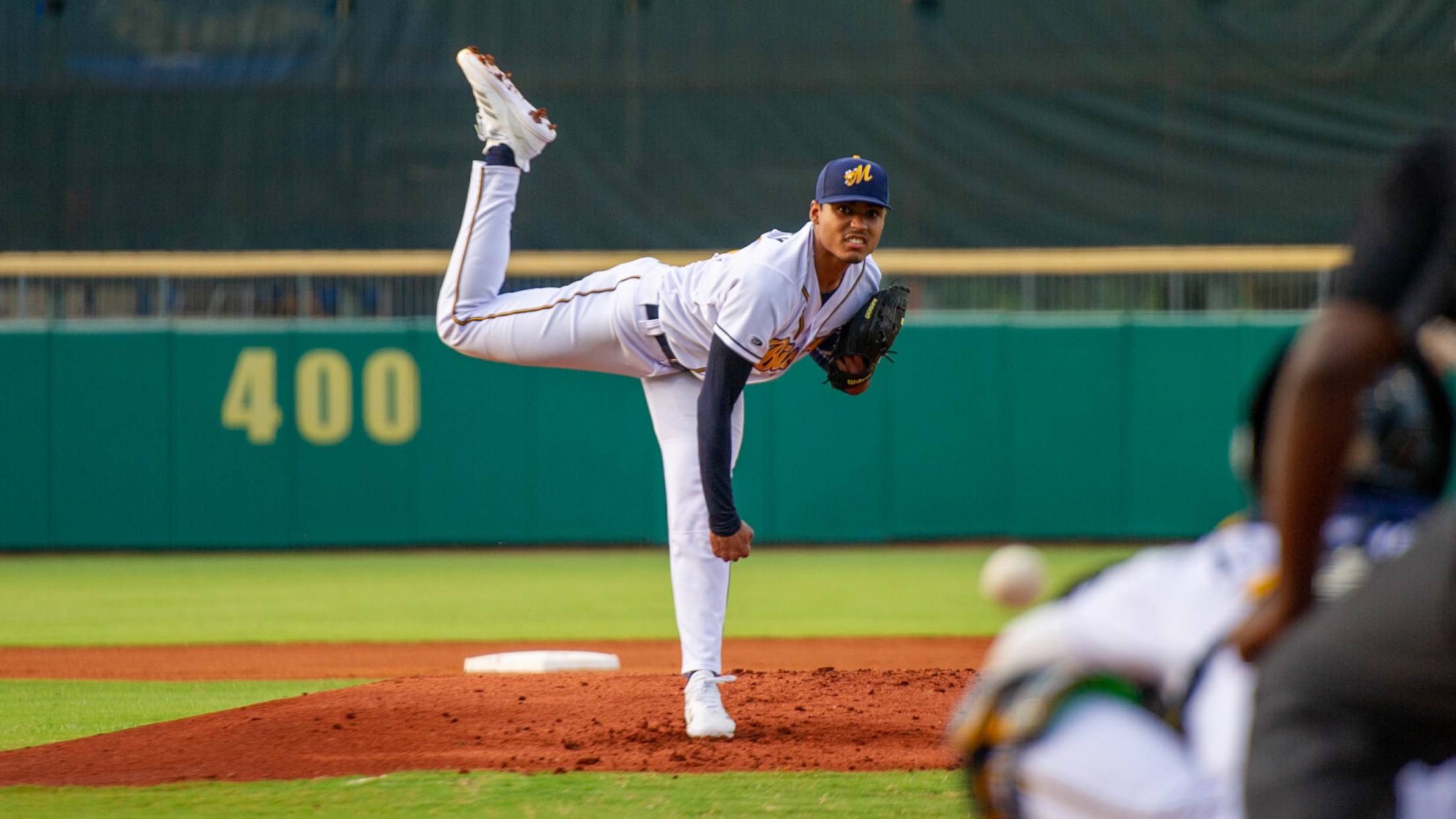 PENSACOLA, Flo. – The Biscuits (30-35/2-1) were in the driving seat the whole game as they shut out the Pensacola Blue Wahoos (36-31/1-2) 7-0 Friday night at Admiral Fetterman Stadium. After taking a small 1-0 lead early in the second, the Biscuits held on and drove it home with seven-more
PENSACOLA, Flo. – The Biscuits (30-35/2-1) were in the driving seat the whole game as they shut out the Pensacola Blue Wahoos (36-31/1-2) 7-0 Friday night at Admiral Fetterman Stadium. After taking a small 1-0 lead early in the second, the Biscuits held on and drove it home with seven-more unanswered runs for their third shutout of the year and first of the month.
The Biscuits scored their first run with a sac fly by Roberto Alvarez in the second inning. After four innings, Kameron Misner connected on a RBI-double to improve the score to 2-0. Montgomery then got a pair of RBI-singles from Erik Ostberg and Tyler Frank for the Biscuits to score four in the sixth inning and go up to 5-0.
After three scoreless innings and time running out for the Blue Wahoos, Montgomery again poured in another round of runs in the ninth inning. Misner hit a two-run RBI-single and Alvarez reached on a fielding error that brought Misner home and the lead to 8-0.
Taj Bradley was the man of the hour as he was on fire on the mound. He threw six scoreless innings with five strikeouts, only three hits, and a win that puts him at 3-1 for the year. Montgomery will return to action Saturday with a double-header as as John Doxakis faces Jeff Lindgren in game one, and the bullpen will face Pensacola newcomer, Zack King.
The Biscuits return to Montgomery for Bobble Weekend. Independence Day Celebration & MAX Fireworks on Monday, July 4th at 6:05, Military Wednesday pres. by WOW! Wednesday, July 6th at 6:35 PM CT, Bobblehead T-Shirt Giveaway pres. By ARC of Alabama & Thirsty Thursday on Thursday, July 7th at 6:35 PM CT, Kimchi Bobblehead Giveaway pres. By Pulmuone & Jersey Auction, Mystery Bobblehead Night & MAX Fireworks Saturday July 9th at 6:05 PM CT, and Fishing Bobber Giveaway pres. By Go Fish Alabama & Bark in the Park on Sunday, July 10 at 3:33 PM CT.