Biscuits Can't Complete Comeback, Fall 4-3(10)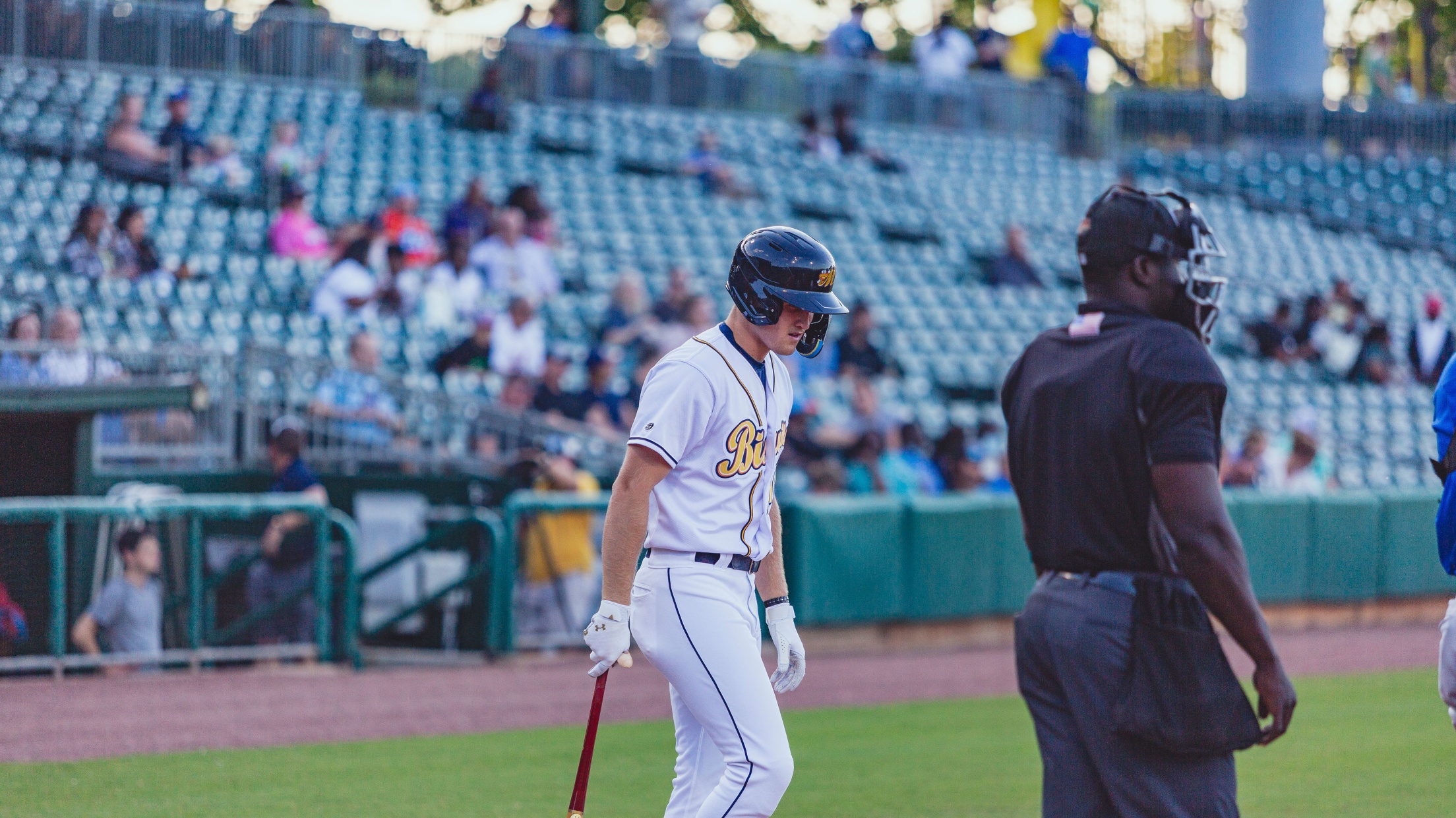 For the second-straight night the Biscuits found themselves in the midst of a nail-biter, but this time the Biscuits were on the losing end as they fell 4-3(10) to the Mississippi Braves Friday night at Trustmark Stadium. The M-Braves held all the offense in the first half as they started
For the second-straight night the Biscuits found themselves in the midst of a nail-biter, but this time the Biscuits were on the losing end as they fell 4-3(10) to the Mississippi Braves Friday night at Trustmark Stadium.
The M-Braves held all the offense in the first half as they started the game with a solo home run thanks to Jalen Miller in the first inning. In the bottom of the fifth and sixth the M-Braves added on a pair of runs that extended the lead up to 3-0.
Curtis Mead was able to put the Biscuits on the board finally in the eighth inning after a two-run RBI-single that cut the score to 3-2. In the top of the ninth, Biscuits Blake Hunt hit a high fly ball that allowed Tyler Frank to score and tie the game at 3-3 and give the Biscuits a chance to win in extra-innings for the second time in the series
With two on and one out M-Braves Drew Lugbauer connected on a walk-off RBI-single that snapped the Biscuits' winning streak and gave the M-Braves their first win of the series.
The Biscuits return home for Summer Kickoff Weekend with Golden Biscuits Tuesday on Tuesday, June 7th at 6:35 PM CT, Military Wednesday pres. by WOW! on Wednesday, June 8th at 6:35 PM CT, Tank Top Giveaways pres. by ALFA Insurance & Thirsty Thursday on Thursday June 9th at 6:35 PM CT, Family Faith Night on Friday, June 10th at 6:35 PM CT, Youth Sports Night & MAX Fireworks on Saturday, June 11th at 6:05 PM CT, and Kids Sunglasses Giveaway Sunday, June 12th at 3:33 PM CT.