Biscuits Chop M-Braves 15-1 In Series Finale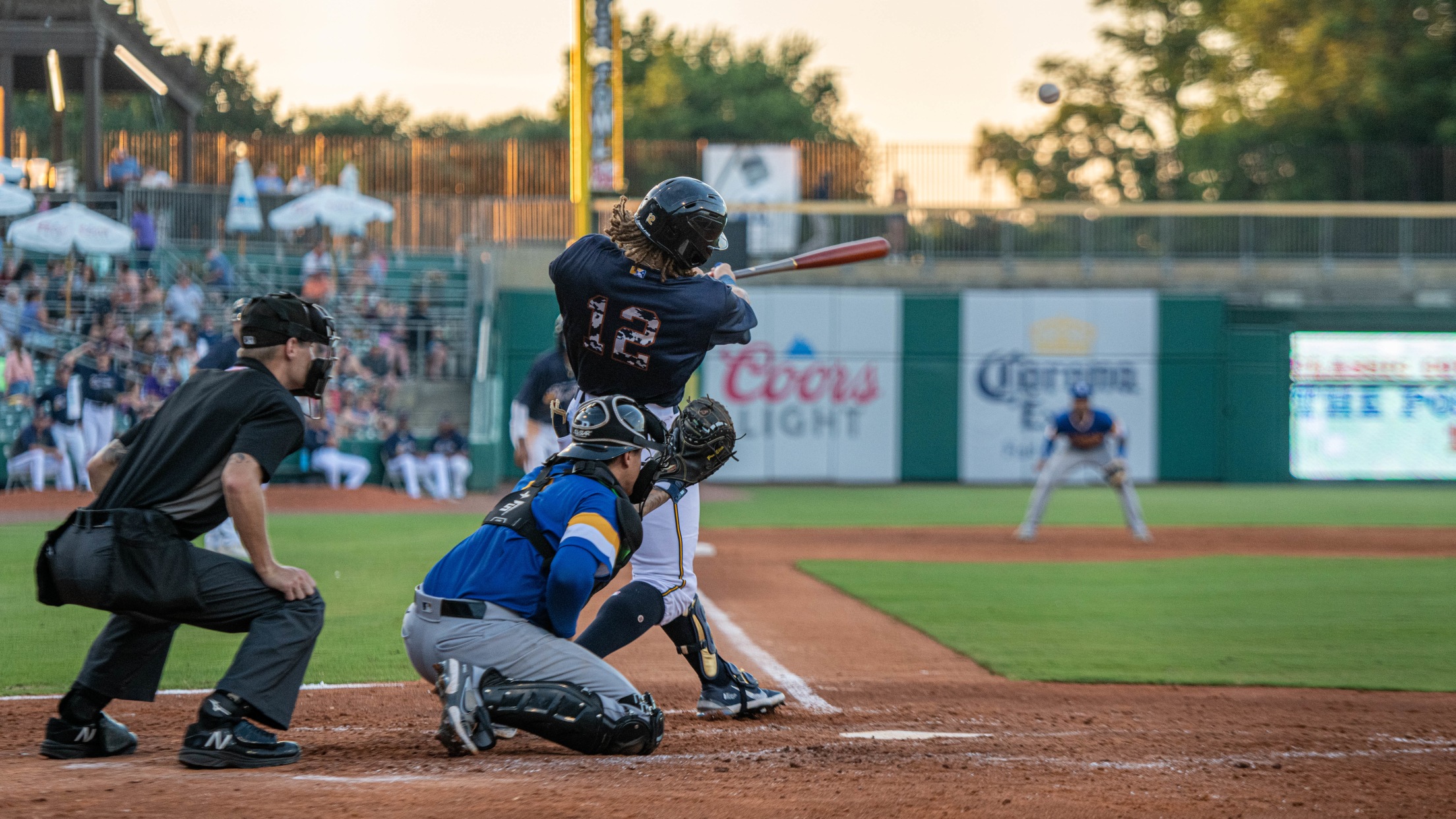 MONTGOMERY, Ala. – The Biscuits (41-42/13-8) blew the Mississippi Braves (44-46/15-6) out of Montgomery as they humiliated them 15-1 for a series finale victory Sunday afternoon at Riverwalk Stadium. Montgomery made things ugly early as they hung five runs on the M-Braves in the first inning. Second baseman Brett Wisely
MONTGOMERY, Ala. – The Biscuits (41-42/13-8) blew the Mississippi Braves (44-46/15-6) out of Montgomery as they humiliated them 15-1 for a series finale victory Sunday afternoon at Riverwalk Stadium.
Montgomery made things ugly early as they hung five runs on the M-Braves in the first inning. Second baseman Brett Wisely got the ball rolling with an RBI-double to out the Biscuits up 1-0. Outfielder Jordan Qsar and Evan Edwards did not waste time following Wisely up as they recorded back-to-back RBI singles for the Biscuits to go up 3-0. The Biscuits got their last two innings from the bat of Tyler Frank as he was able to bring Diego Infante and Edwards home on two-run RBI-single.
Infielder Osleivis Basabe added to the Biscuit streak with six unanswered runs as he brought Kameron Misner home on an RBI-double to make it 6-0. Mississippi finally got on the board with a solo home run to right center from the bat of Yariel Gonzalez in the top of the fourth. In the bottom of the inning the Biscuits got the run back after a wild pitch by M-Braves starter, Alan Rangel brought Frank home to score and make it 7-1. With bases loaded, Niko Hulsizer was walked and Misner scored to bring the lead up to 8-1 before the side was retired.
The Biscuits made sure to keep it "all gas no breaks" as the next seven runs all came from home runs. In the bottom of the sixth, Wisely connected on a two-run shot to center field. Not long after Hulsizer blasted his own solo shot in the same spot of center field to go up 11-1 headed into the seventh inning. In the bottom of the seventh, Qsar bombed his first grand slam, and third consecutive game of hitting a home run to extend the lead to 15-1.
Biscuits reliever Carlos Garcia came in to seal the win and series finale for the Biscuits as they took the series and stand two games behind first place.The Biscuits return to action when they head to Biloxi, Mississippi to face the Biloxi Shuckers for a six-game series.
The Biscuits return to Montgomery for Alabama Weekend starting Tuesday, August 2nd with Golden Biscuits Tuesday at 6:35 PM CT, Military Wednesday presented by WOW Wednesday, August 3rd, Sweet Grown T-shirt giveaway presented by ALFA Insurance, and Thirsty Thursday, August 4th, Outdoors Night - Tribute to Humidity Friday, August 5th at 6:35 PM CT, College Football Night Saturday, August 6th at 6:05 PM CT, and Kids Water Bottle Giveaway and Bark In the Park Sunday at 3:33 PM CT.