Biscuits Rob Shuckers 3-2 In Close One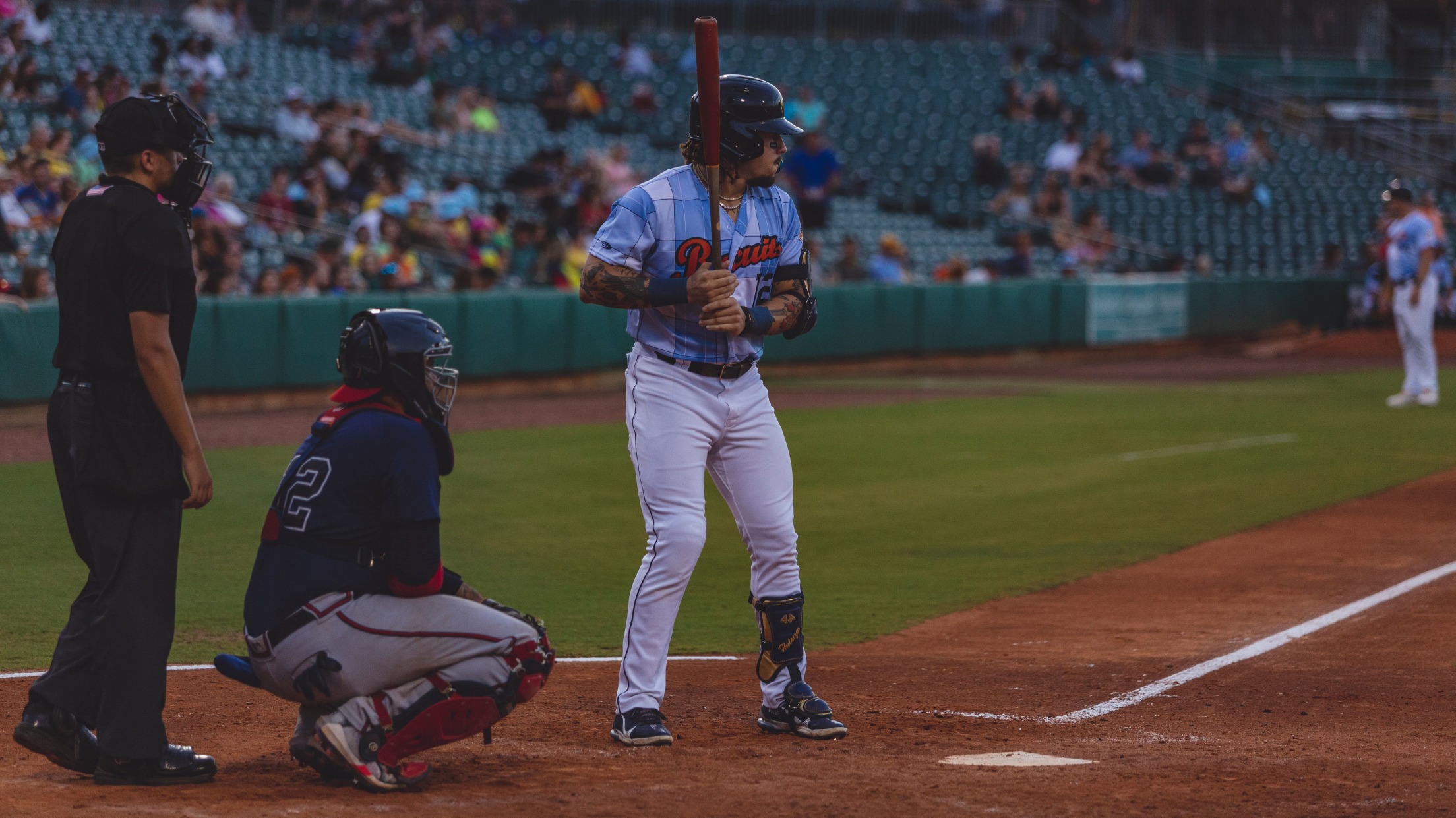 BILOXI, Mis. – The Biscuits (42-43/14-9) got back in the win column as they won a close one, 3-2 against the Biloxi Shuckers (43-47/9-14) Wednesday night at MGM Park. Montgomery was able to strike first early with an Evan Edwards RBI-single that loaded the bases and made it 1-0. The
BILOXI, Mis. – The Biscuits (42-43/14-9) got back in the win column as they won a close one, 3-2 against the Biloxi Shuckers (43-47/9-14) Wednesday night at MGM Park.
Montgomery was able to strike first early with an Evan Edwards RBI-single that loaded the bases and made it 1-0. The Biscuits continued to capitalize on their prime position when catcher Roberto Alvarez grounded out, but allowed Diego Infante to score and extend the lead to 2-0 early.
In the bottom of the third, Biloxi bounced back to make it close when Nick Kahle connected on an RBI-single tow cut the Montgomery lead to one. Andrew Monasterio duplicated that with an RBI-single of his own and a throwing error by Biscuits Kameron Misner that sent Kahle home and tied the game at two.
The Biscuits were stalling on offense as they failed to get a base hit in the next four innings. Montgomery was able to find a spark late in the top of the ninth as Niko Hulsizer smacked an opposite-field RBI-single that was bobbled by Biloxi right fielder Garrett Mitchell and was enough real estate for Brett Wisely to score. The hit put the Biscuits on top 3-2 with no outs and was the first hit for either team since the third inning.
After a light delay, play resumed where the Shuckers were able to stop the bleeding and retire the side only down one. In the bottom of the ninth Josh Roberson sealed the came as the Biscuits stole a sneaky win in Biloxi.
Montgomery will look to take the series lead Thursday when the duo of Michael Mercado (2-4, 5.74)/LHP John Doxakis (1-3, 5.80) faces LHP Nick Bennett (5-8, 4.97) 6:35 PM CT.
The Biscuits return to Montgomery for Alabama Weekend starting Tuesday, August 2nd with Golden Biscuits Tuesday at 6:35 PM CT, Military Wednesday presented by WOW Wednesday, August 3rd, Sweet Grown T-shirt giveaway presented by ALFA Insurance, and Thirsty Thursday, August 4th, Outdoors Night - Tribute to Humidity Friday, August 5th at 6:35 PM CT, College Football Night Saturday, August 6th at 6:05 PM CT, and Kids Water Bottle Giveaway and Bark In the Park Sunday at 3:33 PM CT.