Biscuits Stomp M-Braves In Series Finale, 4-1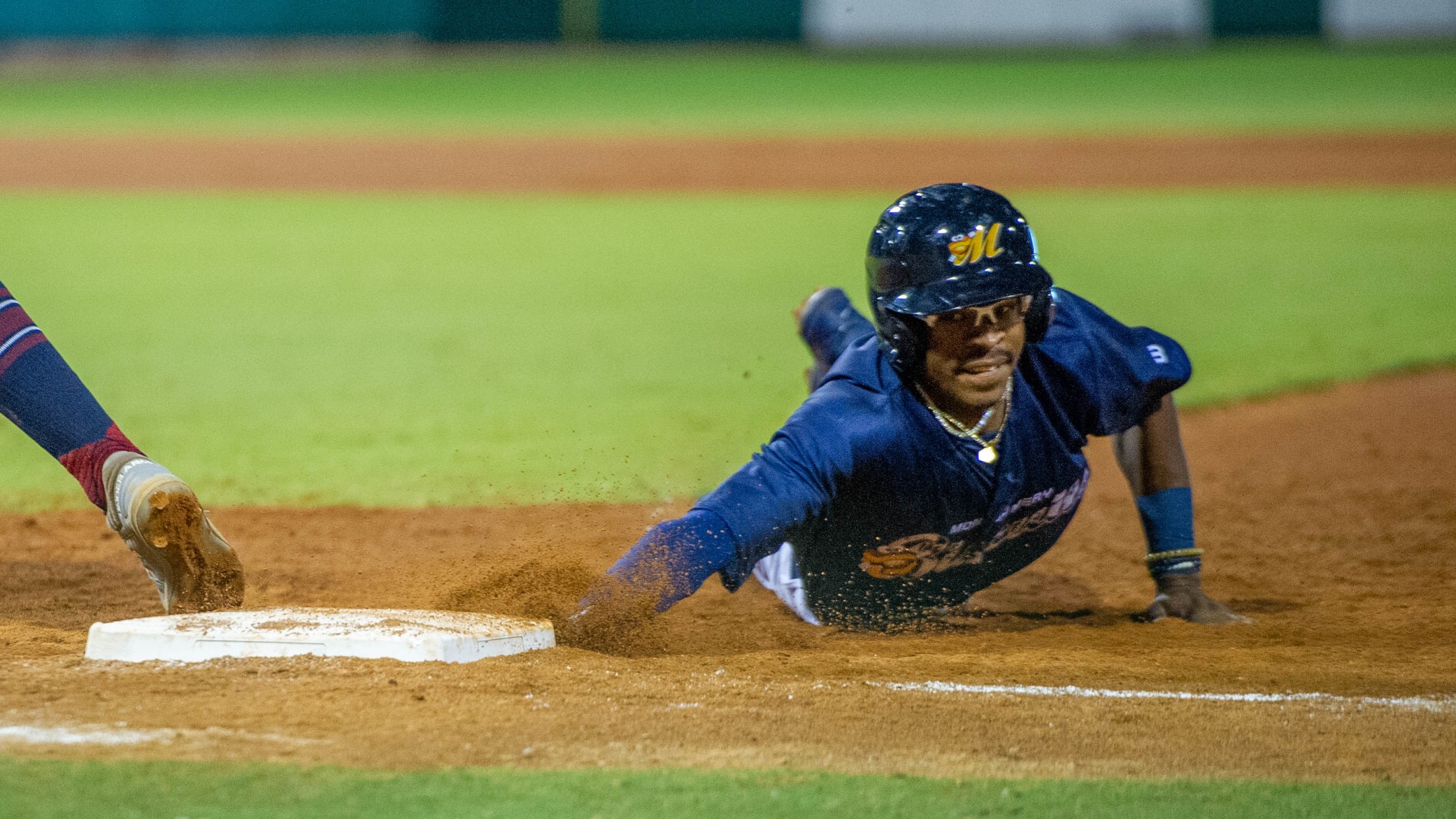 MONTGOMERY, Ala. – The Biscuits (28-34) knocked the Mississippi Braves (29-40) out the park early for their third-straight win Sunday afternoon at Riverwalk Stadium. The Biscuits were able to capture the victory in the series finale, improving to 3-7 in series finales, and 2-3 in finales at home. M-Braves third
MONTGOMERY, Ala. – The Biscuits (28-34) knocked the Mississippi Braves (29-40) out the park early for their third-straight win Sunday afternoon at Riverwalk Stadium. The Biscuits were able to capture the victory in the series finale, improving to 3-7 in series finales, and 2-3 in finales at home.
M-Braves third baseman CJ Alexander put the M-Braves on the board first when he grounded into a force out and allowed second baseman Cody Milligan to score in the top of the first. In the bottom of the inning, Biscuits Curtis Mead and Garrett Hiott both racked in a pair of RBI-doubles to take the lead 3-1 headed into the second inning. With the hit, Mead now is inching toward a 30-game on-base streak, as he currently sits at 26.
In the bottom of the second, Jacson McGowan blasted one deep to left field for the exclamation mark that extended the Biscuit lead to three and make it 4-1. The score would stay that way until the end of regulation, as the Biscuits could only connect on one more base-hit for the remainder of the game.
On the mound, Biscuits Sean Hunley (3-1) recorded his third win of the season as Carlos Garcia recorded his third save of the season. This is the fifth time the Biscuits have held an opponent to only one run, and are 3-2 when doing so.
The Biscuits will head to Pensacola, Florida to face the 1st place Pensacola Blue Wahoos (35-28). Montgomery stands 6.5 games behind first and look to make up ground with a good series on the road. The Biscuit bullpen will have their hands full as the Blue Wahoos boast batters in the top 10 of every hitting category for the Double-A leaderboard. Griffin Conine hold the most with six, as he's sixth in home runs (13), seventh in RBIs (42), seventh in OBP (.385), eighth in slugging (.507), seventh in OPS (.892), and 1oth in total bases with 109.
The Biscuits return to Montgomery for Bobble Weekend. Independence Day Celebration & MAX Fireworks on Monday, July 4th at 6:05, Military Wednesday pres. by WOW! Wednesday, July 6th at 6:35 PM CT, Bobblehead T-Shirt Giveaway pres. By ARC of Alabama & Thirsty Thursday on Thursday, July 7th at 6:35 PM CT, Kimchi Bobblehead Giveaway pres. By Pulmuone & Jersey Auction, Mystery Bobblehead Night & MAX Fireworks Saturday July 9th at 6:05 PM CT, and Fishing Bobber Giveaway pres. By Go Fish Alabama & Bark in the Park on Sunday, July 10 at 3:33 PM CT.