Biscuits Walk Off Shuckers Again, 9-8 (11)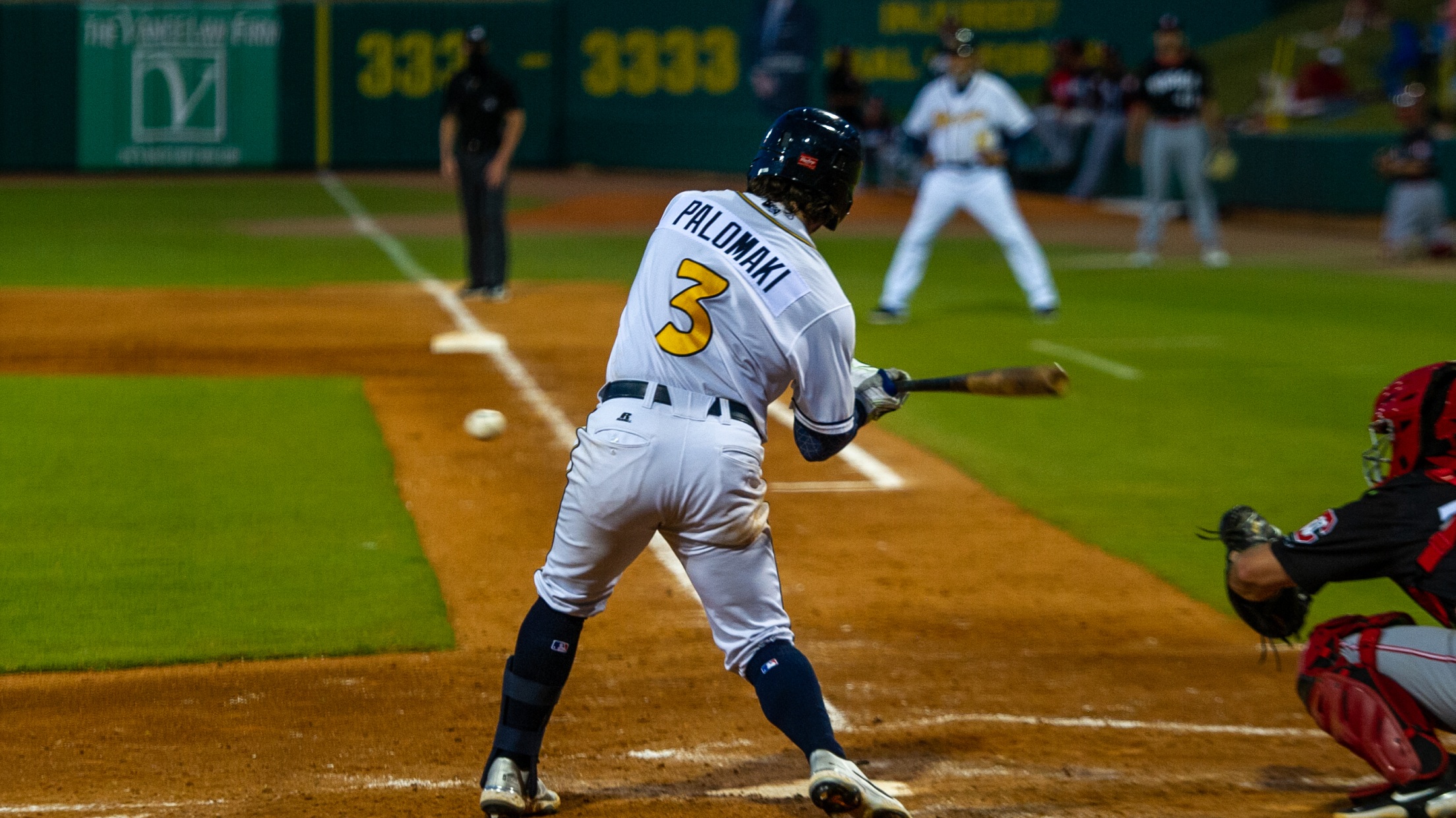 MONTGOMERY, Ala. –The Biscuits (32-29) walked off the Biloxi Shuckers (19-44) for a second-straight game in a wild 9-8 (11) win on Friday night at Riverwalk Stadium. The Biscuits have now won nine in a row against the Shuckers, and five in a row overall. Kenny Rosenberg made his second
MONTGOMERY, Ala. –The Biscuits (32-29) walked off the Biloxi Shuckers (19-44) for a second-straight game in a wild 9-8 (11) win on Friday night at Riverwalk Stadium. The Biscuits have now won nine in a row against the Shuckers, and five in a row overall.
Kenny Rosenberg made his second start of the season for the Biscuits, who were playing as the Kimchi on Korean Heritage Night, and the left-hander faced the minimum in a scoreless first. Rosenberg's counterpart, righty Lucas Erceg, did the same in the bottom of the first.
The Biscuits would get on the board in the bottom of the second when last night's walk-off hero Ruben Cardenas crushed another seismic solo home run to left-center to put the Kimchi ahead, 1-0. Cardenas is now tied with Miles Mastrobuoni for the team's longest hitting streak of 2021 with hits in 11-consecutive games.
Later in the inning, Joey Roach rolled a base hit into right field, which scored another run, and a bad throw by Shuckers right fielder Alexander Palma on the same play brought home another to make it a 3-0 game.
David Fry homered as the first batter in the top of the third, and then Cardenas launched another one into orbit—his third in three-straight at-bats—to left field to make it 5-1 Kimchi in the bottom of the third. The Kimchi would add two more runs in the bottom of the fourth on a double steal attempt and an RBI-single by Xavier Edwards that made it 7-1.
Jim Haley homered for a third-straight game to make it 8-1 in the sixth, and Ryan Aguilar's RBI-single in the seventh made it 8-2. And then the Shuckers exploded for six runs on seven hits against Ivan Pelaez and Alex Valverde to tie the game at eight in the top of the eighth.
The game eventually shifted to extras where Jordan Brink and Joel Peguero (2-5) impressively kept the Shuckers off the board in the 10th and 11th. In the bottom of the 11th, Jake Palomaki placed a beautiful bunt down the third baseline. Shuckers pitcher Matt Hardy (1-2) collected the bunt, but then threw it away down the first baseline, scoring the pinch runner Garrett Whitley from second with the winning run.
The Biscuits will go for a season-high sixth-straight win on Saturday when it will be 2K Night with MAX Fireworks with Peyton Battenfield (3-0) going up against Jesus Castillo (1-4) at 6:05 PM CT.
The series wraps up with a Kids Jersey Giveaway presented by Hyundai Motor Manufacturing of Alabama on Sunday, July 18.