Bisons broadcasters come together to share memories
Hear stories from nearly 4 decades of Bisons games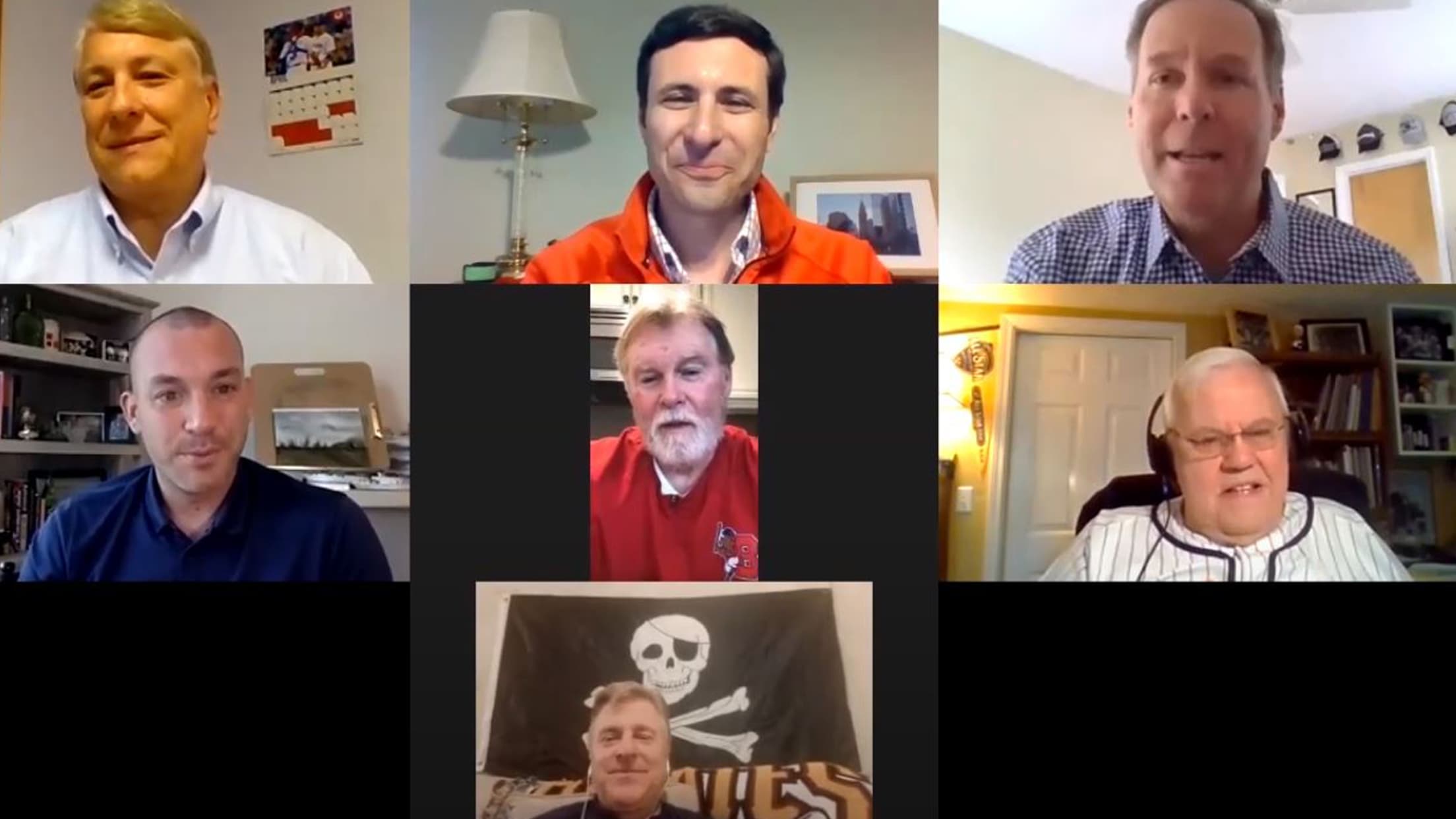 With the 2020 season still on hold, the Buffalo Bisons brought together several of the familiar voices from the team's modern era to reminisce about their time in Buffalo both on the air and off. Mike Buczkowski, President of Rich Baseball Operations, hosted the conversation that included all four 'Voices
With the 2020 season still on hold, the Buffalo Bisons brought together several of the familiar voices from the team's modern era to reminisce about their time in Buffalo both on the air and off.
Mike Buczkowski, President of Rich Baseball Operations, hosted the conversation that included all four 'Voices of the Bisons' modern era, in addition to a pair of their partners from 1985 to now.
Buffalo Baseball Hall of Famer Pete Weber was the 'Voice of the Bisons' from 1985 to 1995, in addition to his TV work that continued for the next several seasons as well. He is currently the radio voice of the Nashville Predators in the National Hockey League.
Jim Rosenhaus followed from 1996 to 2006, serving as the soundtrack to all three of Buffalo's championship seasons before joining the Cleveland Indians radio broadcasts. Rosenhaus was inducted into the Buffalo Baseball Hall of Fame in 2011.
Current 'Voice of the Toronto Blue Jays' Ben Wagner served in the same capacity with the Herd from 2007 to 2017. Wagner ushered in a pair of affiliation changes in his time in Buffalo, including the current relationship with the Blue Jays beginning in 2013.
Pat Malacaro has been the 'Voice of the Bisons' for the past two seasons. Before joining the broadcast booth, Malacaro was a bat boy for the team from 1999 to 2002. He also interned for Rosenhaus in 2004 and 2005.
They were also joined by Greg Brown who is currently a broadcaster for the Pittsburgh Pirates. Brown teamed with Weber from 1989 to 1993, in addition to his work with Van Miller on Buffalo Bills broadcasts.
Buffalo Baseball Hall of Famer Duke McGuire has worked for the Bisons for more than 40 years, spending time in the broadcast booth on the radio and TV. Duke began his Bisons career working at The Rockpile in various capacities in addition to gracing the airwaves for the last four decades.
Now, sit back, relax, and enjoy the stories that include some of your favorite Bisons players from the past and present: