Black Bears Bounce Back Against Auburn
West Virginia takes five of seven games during home stand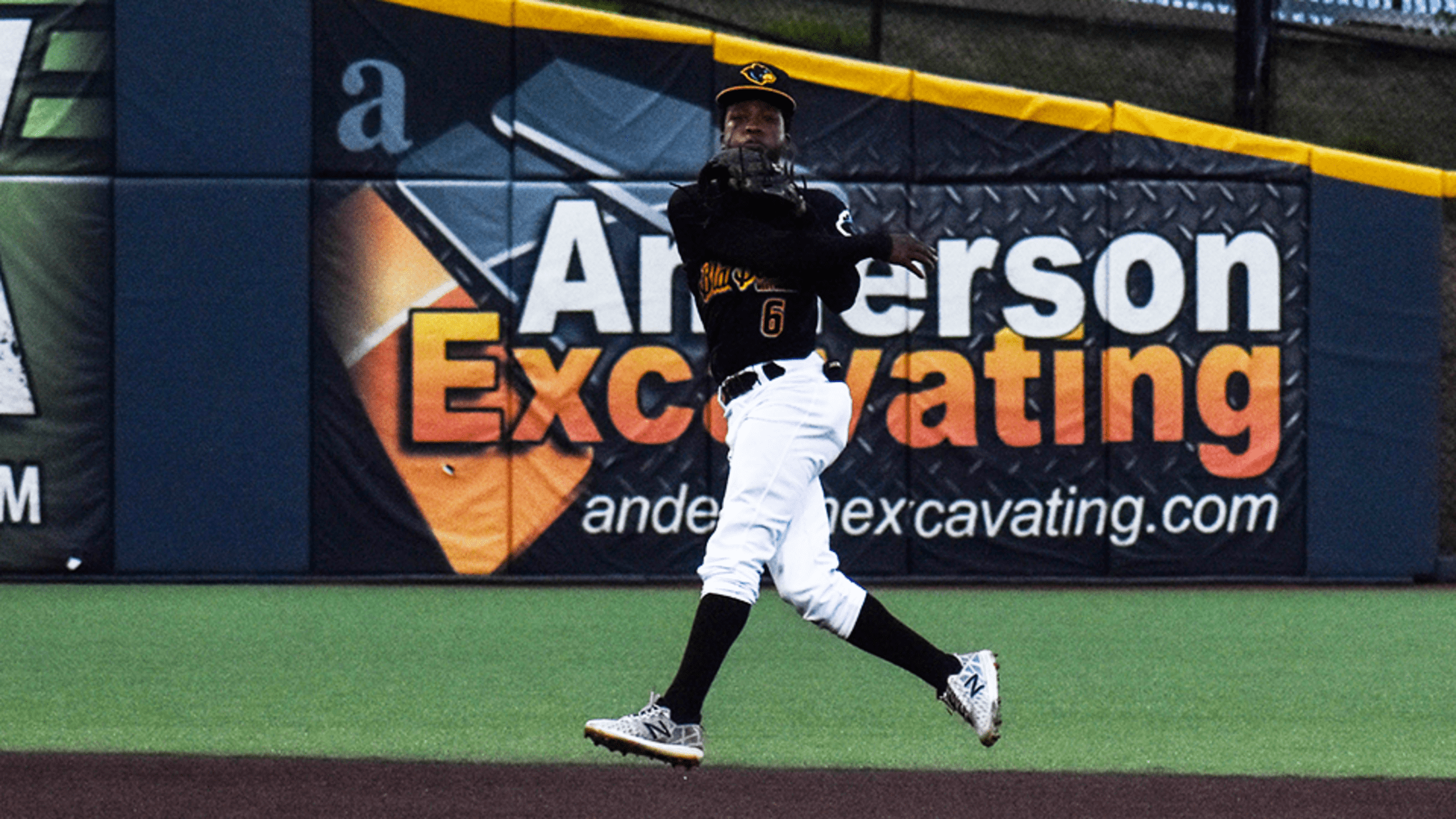 GRANVILLE, W. Va. - Wrapping up a seven-game home stand at Monongalia County Ballpark, the West Virginia Black Bears defeated the Auburn Doubledays in a rain-shortened affair. While fans celebrated Paw Patrol Night at the ballpark with beloved characters from the hit Nick Jr. show, the Black Bears shut down
GRANVILLE, W. Va. - Wrapping up a seven-game home stand at Monongalia County Ballpark, the West Virginia Black Bears defeated the Auburn Doubledays in a rain-shortened affair. While fans celebrated Paw Patrol Night at the ballpark with beloved characters from the hit Nick Jr. show, the Black Bears shut down the Auburn offense to win by a score of 7-2.
With this win, West Virginia moves to 1.5 games behind Batavia in the division, and 1.5 games behind the Brooklyn Cyclones in the Wild Card race. Heating up in the month of August, the team has won the last five of seven games including a doubleheader against Williamsport to begin the home stand.
2B Victor Ngoepe got things going early for West Virginia. His RBI double brought a run around to score in the bottom of the second inning to give his team an early lead.
The Black Bears continued on in the third inning with two more runs. A sacrifice fly from RF Matt Fraizer and an infield error brought two more across to put the home team up 3-0.
After SS Ethan Paul tacked on another with an RBI double in the bottom of the fourth, West Virginia settled into a comfortable four-run advantage.
Auburn finally broke into the scoring column in the top of the fifth on an RBI single, but the Black Bears responded quickly in the bottom half of the inning. LF Fernando Villegas brought one in an a single to center field, and 3B Dean Lockery plated another on an RBI groundout to put his team up 6-1.
While the offense raked in the runs, West Virginia starting pitcher Jesus Valles had an impressive night on the mound. The Venezuela native threw five innings of one-run baseball and allowed six hits and one walk to go with one strikeout on his way to his third win of the season.
DH Brendt Citta added another run on an RBI single in the sixth inning and gave West Virginia its largest lead of the game. The Doubledays came back in the top of the seventh to put a run on the board, but the damage was already done.
That's when the rain came down at the ballpark. While LHP Trey McGough threw a scoreless top of the eighth, play was delayed for over 20 minutes before the grounds crew called the game after seven and one-half innings of play.
West Virginia heads out of town for a three-game road trip to face the division-leading Batavia Muckdogs. Winning the series could move the Black Bears into first place in the Pinckney Division. First pitch for tomorrow's matchup is scheduled for 7:05 p.m.