Black Bears' Win Lights Up Monongalia County Ballpark on 4th of July
lendinning's late-game heroics give West Virginia a win to open up a six-game homestand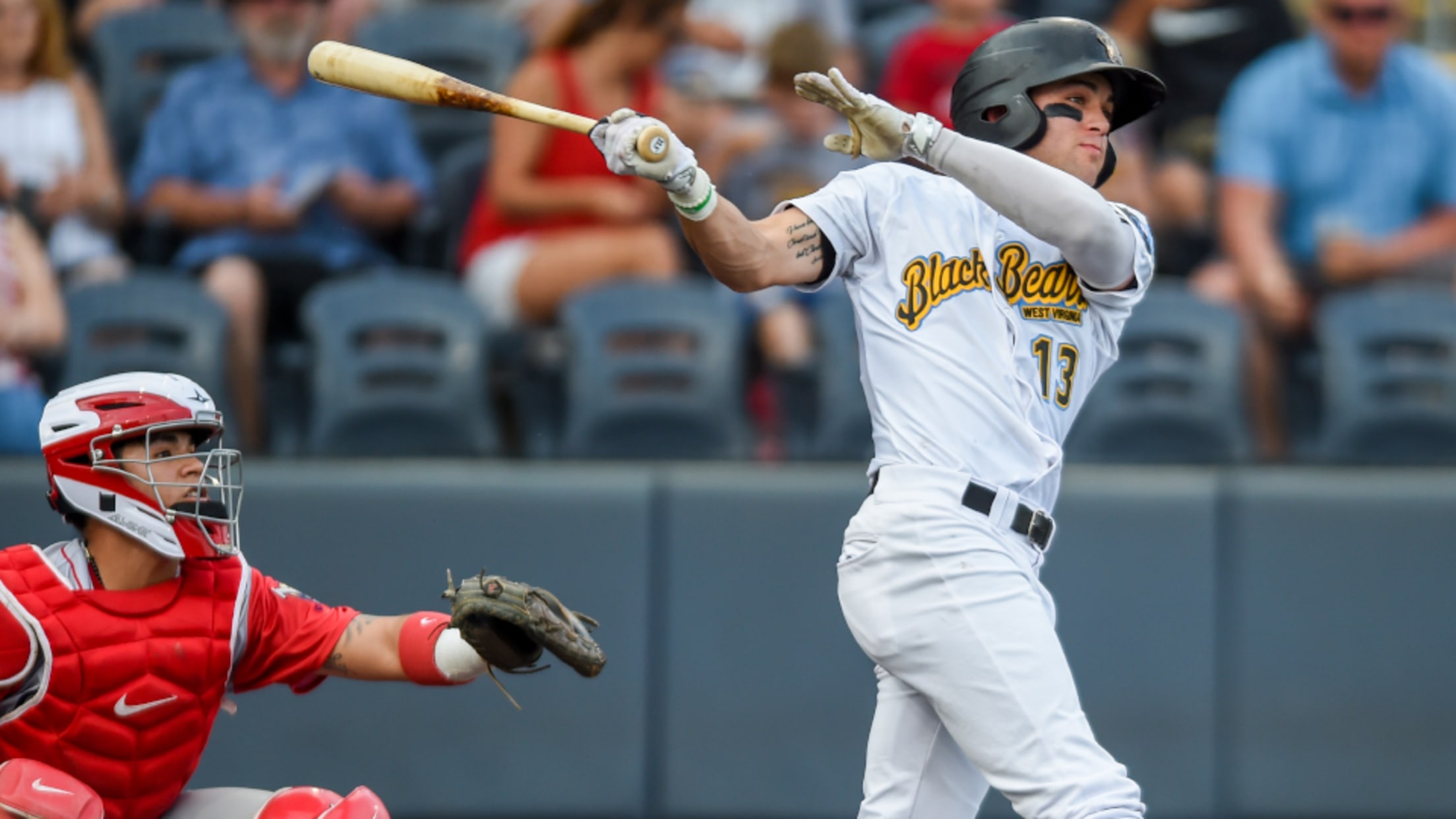 Granville, WV---On a fun and festive night at Monongalia County Ballpark, the West Virginia Black Bears came back to defeat the Williamsport Crosscutters 7-5. Red, white, and blue filled Granville on Wednesday evening, as 2,570 fans poured into the ballpark to catch a high-scoring game followed by a glimmering fireworks display. RF Brett Kinneman started
Granville, WV---On a fun and festive night at Monongalia County Ballpark, the West Virginia Black Bears came back to defeat the Williamsport Crosscutters 7-5.

Red, white, and blue filled Granville on Wednesday evening, as 2,570 fans poured into the ballpark to catch a high-scoring game followed by a glimmering fireworks display.

RF Brett Kinneman started things off for West Virginia in the first inning with a double to score leadoff man CF Travis Swaggerty from third base. Immediately after him was DH Jhoan Herrera, who raked in another RBI double to put the score at 2-0.

The Crosscutters got both runs back in the top of the third, but the Black Bears took the lead back immediately in the bottom half of the inning. An RBI single from 1B Luke Mangieri and a groundout from Kinneman brought home a pair of runs to retake the lead at 4-2.

For the next three innings, West Virginia relief pitcher Ryan Valdes preserved his team's lead. The righty gave up four hits while striking out five batters with two walks, allowing one unearned run on a passed ball in the sixth inning.

Williamsport eventually snagged the lead in the seventh inning, giving the road team a 5-4 advantage on a 2-RBI single.

After P Cody Wood worked a scoreless eighth to keep the deficit at one run, the Black Bears finally got the lift they needed. With two outs in the bottom of the inning, a C Paul Brands single and a fielding error by the Crosscutters evened the game at five runs apiece.

With the chance to take the lead, SS Robbie Glendinning played the hero for West Virginia. The Aussie cranked a double into right field to bring around two baserunners, giving the Black Bears a 7-5 lead.

All eyes turned to P Logan Stoelke to lock in the save and bring on the Fourth of July fireworks at Monongalia County Ballpark. The hurler shut down Williamsport at the plate, striking out the final batter to pick up a win in the first game of a six-game homestand.

Both teams are back in action tomorrow afternoon, with first pitch scheduled for 7:05 p.m.