Boss Up: FredNats Make It Three Straight Wins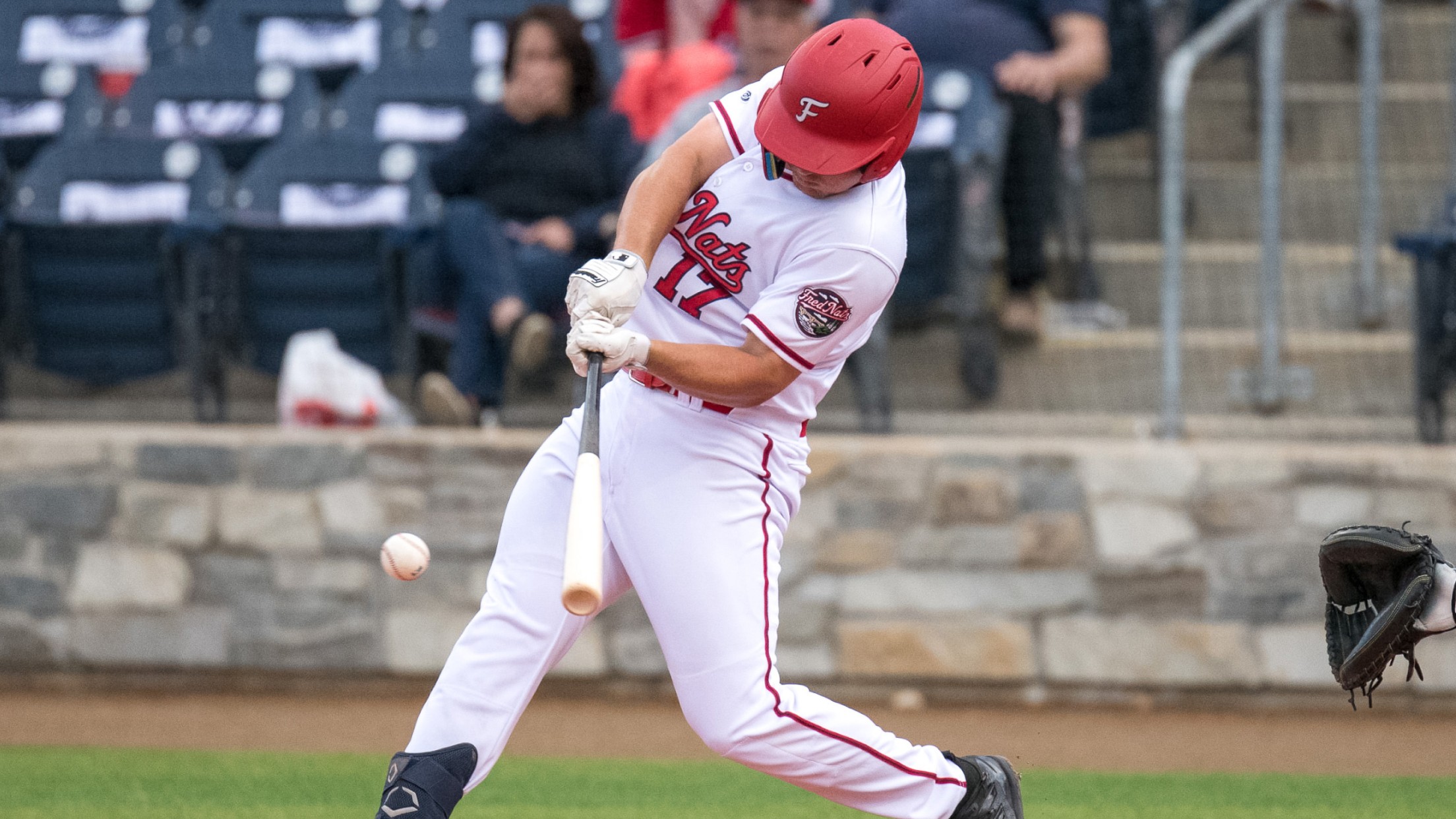 BOX SCORE FREDERICKSBURG - The Fredericksburg Nationals continued to roll against Delmarva Wednesday at Virginia Credit Union Stadium, running away from the Shorebirds 15-4. Branden Boissiere led the offensive explosion with four RBIs, including three on a bases loaded double in the third vs. Delmarva starter Conor Grady (3-5). He
FREDERICKSBURG - The Fredericksburg Nationals continued to roll against Delmarva Wednesday at Virginia Credit Union Stadium, running away from the Shorebirds 15-4.
Branden Boissiere led the offensive explosion with four RBIs, including three on a bases loaded double in the third vs. Delmarva starter Conor Grady (3-5). He also scored twice. Jacob Young enjoyed a four hit night that included two runs scored and two RBIs. He came up just a home run shy of the cycle.
Dustin Saenz got the start for the FredNats and pitched effectively. He lasted into the fifth, striking out eight and allowing three runs, all in his final frame. Brendan Collins earned the win in relief with 2.2 innings of scoreless ball out of the bullpen. The fireballer from Olney, MD now stands at 3-1 on the year.
Every spot in the order reached for the FredNats. Sammy Infante touched the plate three times. TJ White went 2 for 5 with a pair of doubles, RBIs, and runs scored. Each team finished the game with 13 hits, but FredNat arms stranded 15 Shorebirds.
The win moved the FredNats to 2-0 in the series and 37-34 on the season. The FredNats improved to 4-1 in the second half with the win. The win was the team's third in a row.
The FredNats and Shorebirds meet again on Thursday. LHP Deivy Cruz (0-0, 3.00 ERA) is expected to start for the visitors. The Fredericksburg starter is TBA. First pitch is slated for 7:05 pm ET.
FREDNATS