Order some 'Buffalo Wings' and give to Charity
Net sales of Celery's book, Buffalo Wings gear to benefit Buffalo Bisons Charitable Foundation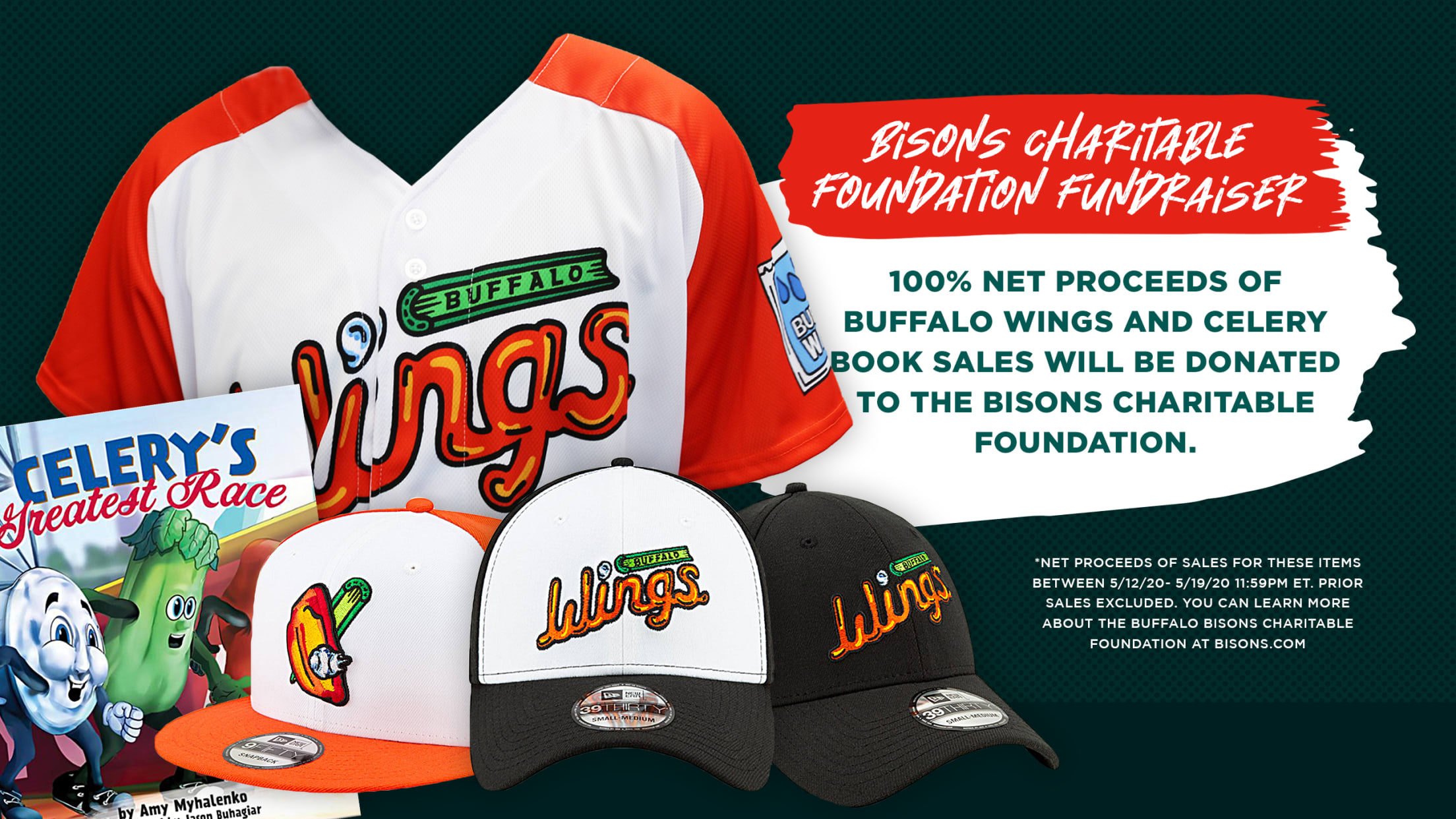 We've got a great combo for you. Some great 'Buffalo Wings' gear that also includes a charitable donation?... Order's Up!!! After making Buffalo Face Masks available for pre-order, we want to add another great way for Bisons fans to get some great new gear while also donating to the Buffalo
We've got a great combo for you. Some great 'Buffalo Wings' gear that also includes a charitable donation?... Order's Up!!!
After making Buffalo Face Masks available for pre-order, we want to add another great way for Bisons fans to get some great new gear while also donating to the Buffalo Bisons Charitable Foundation!
From now until Tuesday, May 19, 100% net proceeds from the sale of Celery's Greatest Race, 'Buffalo Wings' Gear and WCC Race Dolls will also go to the Bisons Charitable Foundation!
We're gearing up for a special donation announcement and want to give our fans another awesome way to join the cause. There are 'Buffalo Wings' caps -on-field and adjustable- available as well as logo T-shirts and 2019 Buffalo Wings jerseys. You can also pick up WCC Racing Dolls of Wing, Atomic, Bleu Cheese, Beef on Weck, last year's champion, Carrot, and of course the world-famous, Celery. Remember, 100% of the next sales of these items through May 19, 2020 will go to the Buffalo Bisons Charitable Foundation.
Same goes for Celery's Great Race. Check out this beautiful kids' book that chronicles Celery's quest for Just One Win!
If there's anything more 'Buffalo' than chicken wings, it's our giving spirit… so get some 'Buffalo Wings' gear this week and help out some great WNY causes!