Camargo, Pache Homer in Stripers' 7-5 Loss to Jacksonville
Jumbo Shrimp tag Gwinnett pitchers with 15 hits, two homers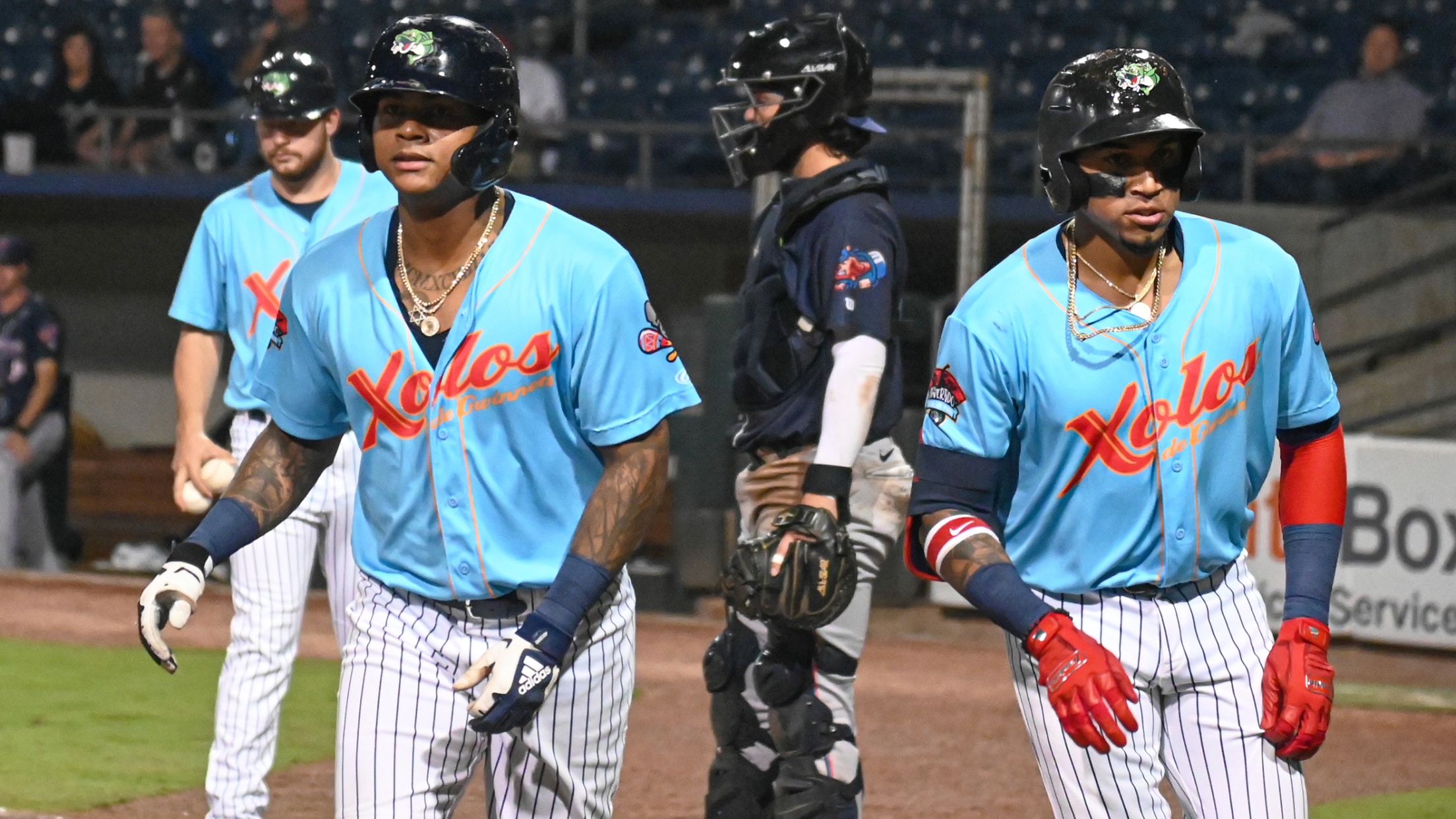 Johan Camargo and Cristian Pache both hit homers in Gwinnett's 7-5 loss to Jacksonville on Thursday night. (Patricia Ortiz/Gwinnett Stripers)
LAWRENCEVILLE, Ga. – Despite home runs from Johan Camargo and Cristian Pache, the Gwinnett Stripers (69-57) could not come back from a 5-0 deficit, dropping a 7-5 decision to the Jacksonville Jumbo Shrimp (74-53) on Thursday night at Coolray Field. Decisive Plays: Jacksonville jumped out to a 3-0 lead on
LAWRENCEVILLE, Ga. – Despite home runs from Johan Camargo and Cristian Pache, the Gwinnett Stripers (69-57) could not come back from a 5-0 deficit, dropping a 7-5 decision to the Jacksonville Jumbo Shrimp (74-53) on Thursday night at Coolray Field.
Decisive Plays: Jacksonville jumped out to a 3-0 lead on Lorenzo Quintana's three-run homer (8) off Jose Rodriguez (L, 6-6) in the third inning. Isan Diaz hit a solo shot (5) and Santiago Chavez gapped an RBI double to extend the Jumbo Shrimp's lead to five runs in the fifth inning.
Key Contributors: Camargo smacked a two-run homer (18) over the right field fence to put the Stripers on the scoreboard in the sixth, finishing 3-for-5 in the contest. Pache crushed a three-run shot (11) to get Gwinnett within two runs in the ninth inning. Jason Alexander (W, 1-1) threw 5.0 scoreless innings with five strikeouts for the win. Jake Fishman (S, 1) retired Travis Demeritte with two outs in the ninth inning for the save. Brian Miller led the Jumbo Shrimp in hitting, going 4-for-5 with a double and two runs.
Noteworthy: Camargo is batting .414 (29-for-70) with six doubles, a triple, five homers, 10 runs, and 18 RBIs in 19 games since September 1. Pache is batting .307 (47-for-153) with five homers, 21 runs, and 22 RBIs in his last 41 games since August 1. Drew Waters made a leaping catch to rob Chavez of a home run in the second inning.
Next Game (Friday, October 1): Gwinnett vs. Jacksonville, 7:05 p.m. at Coolray Field (Superhero Night, Fireworks Friday). LHP Kyle Muller (5-4, 3.40 ERA) for the Stripers vs. RHP Max Meyer (0-0, 1.80 ERA) for the Jumbo Shrimp. Radio Broadcast: 6:50 p.m. on 1077TheBreeze.com (high school football on MyCountry993.com).