Cedeno Homers Twice, Sod Poodles Roll in Opener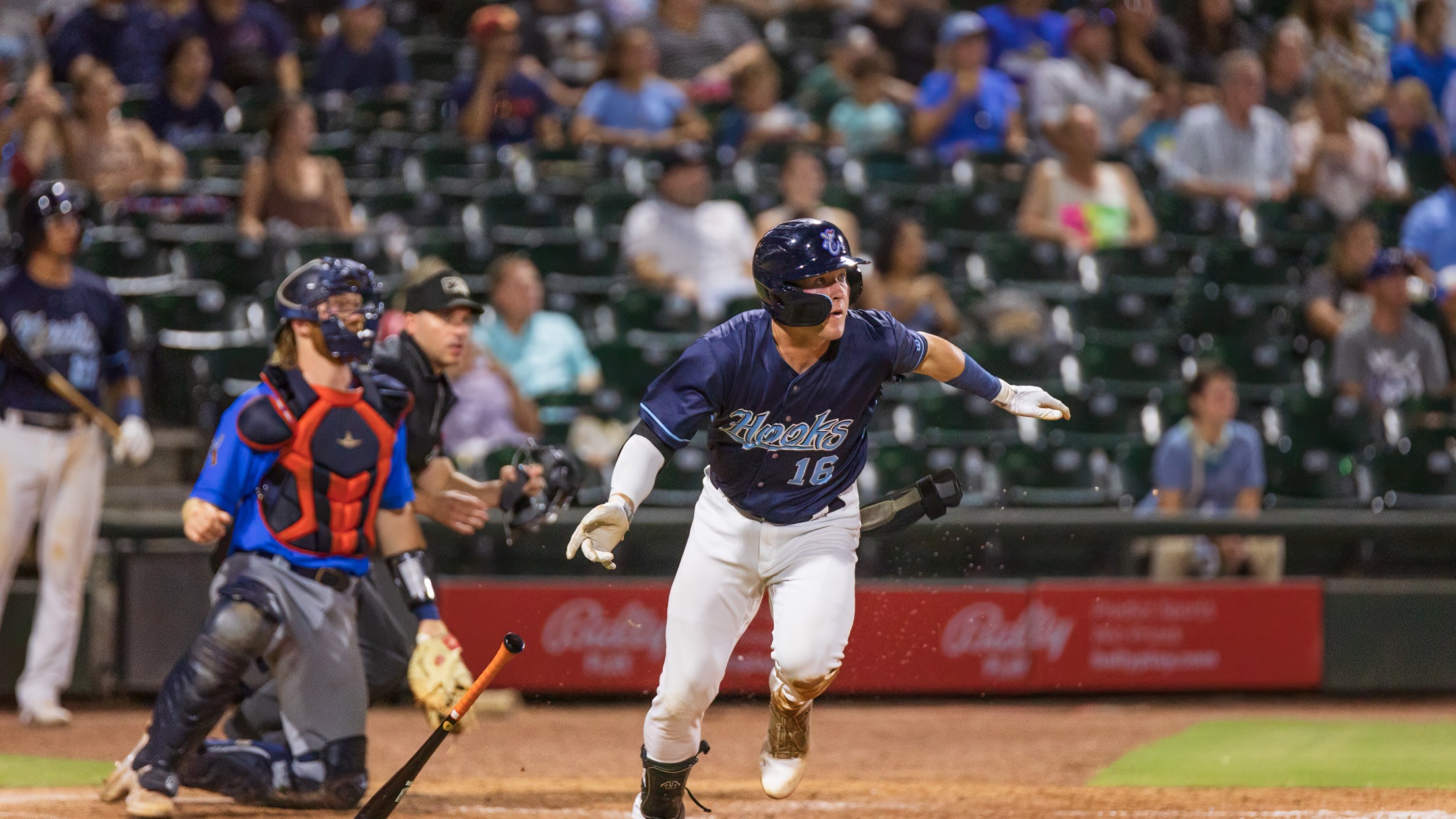 Will Wagner collected two of the three Hooks hits Tuesday, including a lead-off double in the second. (Ben Zaragosa)
Box Score CORPUS CHRISTI – Leandro Cedeno clubbed two of four Amarillo home runs while the Sod Poodles teamed to allow three Hooks hits in an 8-0 victory Tuesday night at Whataburger Field. Slade Cecconi picked up the victory while permitting two base runners over six innings of work. Cecconi
CORPUS CHRISTI – Leandro Cedeno clubbed two of four Amarillo home runs while the Sod Poodles teamed to allow three Hooks hits in an 8-0 victory Tuesday night at Whataburger Field.
Slade Cecconi picked up the victory while permitting two base runners over six innings of work. Cecconi and Jake Rice retired 21 of the first 24 Corpus Christi hitters to bat.
Jayden Murray, who dispatched the first seven Sod Poodles in order, ran into trouble in the third. Cedeno capped the four-run frame with a three-run poke to left field.
Blaze Alexander then hit a home run to begin the fourth.
Tim Tawa upped the bulge to 7-0 with a two-out, two run dinger off Spencer Arrighetti in the sixth.
Arrighetti, making his Double-A debut, then permitted a two-out Cedeno circuit clout in the seventh.
With 27 home runs, Cedeno shares the Texas League lead in homers. He is also the new single-season home run record holder for the Sod Poodles, who are in their third season of play.
Will Wagner collected two of the four Hooks knocks, including a lead-off double in the second. Wagner is batting .291 in 16 games this month.