Chiefs Falter on Fourth of July, Drop Contest 11-3
Lott homers twice in loss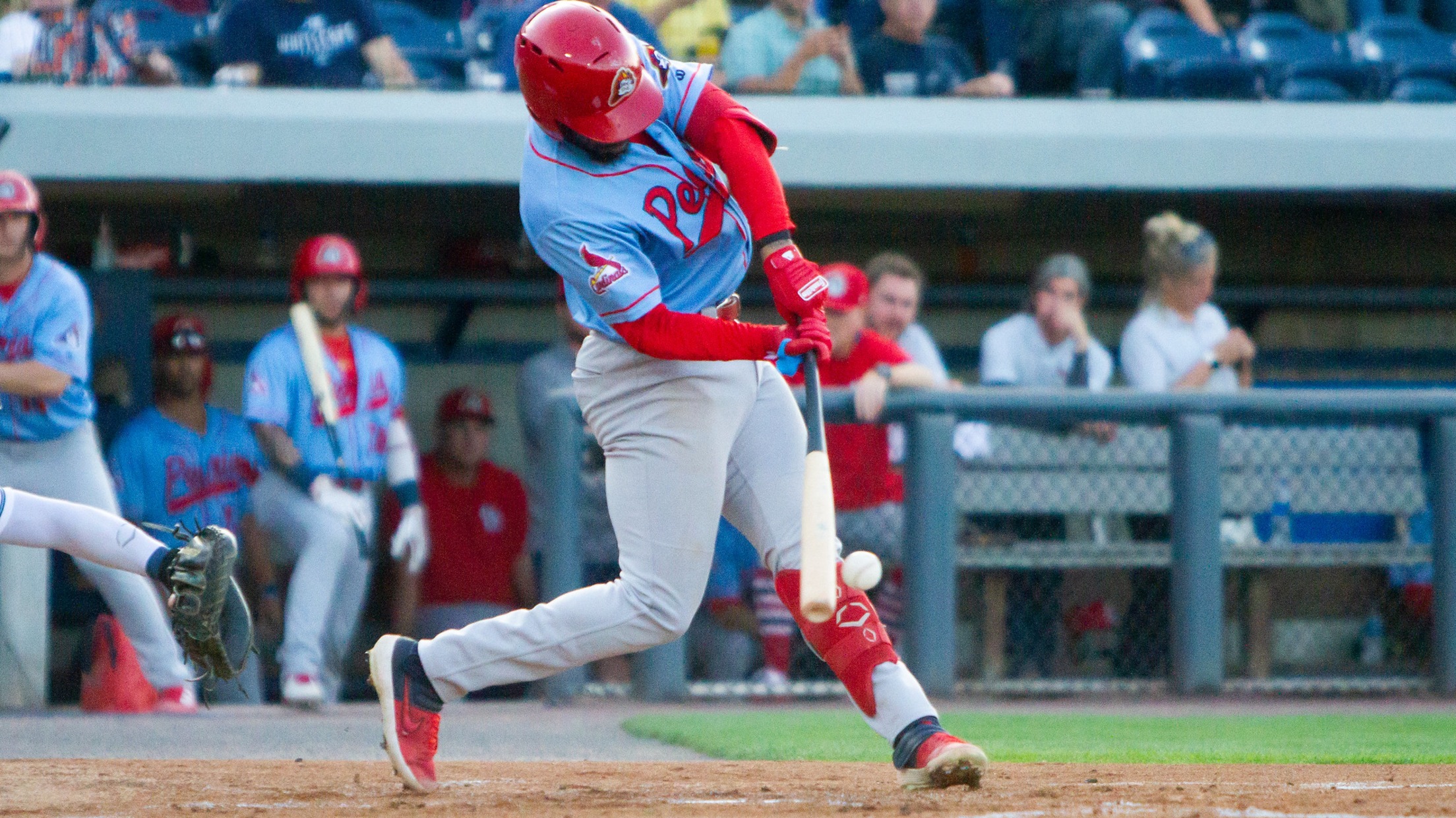 (Emily Jones)
PEORIA, IL – The Chiefs started out with a bang on Independence Day thanks to a pair of Todd Lott long balls, but Beloit set off some of their own fireworks as they scraped across 10 unanswered runs to finish out the night and collect an 11-3 victory in the
PEORIA, IL – The Chiefs started out with a bang on Independence Day thanks to a pair of Todd Lott long balls, but Beloit set off some of their own fireworks as they scraped across 10 unanswered runs to finish out the night and collect an 11-3 victory in the series opener.
A Victor Mesa RBI single in the top of the first got the scoring started and gave the visitors an early edge. Peoria then responded in the bottom of the inning when Todd Lott cranked the second pitch he saw over the wall in right-center to level the score at one apiece.
In the top of the third, it was again Lott who dug in and slapped a 1-0 homer to a nearly identical spot as his first, to push the Chiefs lead to 2-1. The following inning, Peoria added on another thanks to a sac-fly from Francisco Hernandez to plate Brady Whalen and tip the scales 3-1 in Peoria's favor.
Beloit chipped a bit closer in the fifth when Nasim Nunez sent a fly ball to left that drifted over the wall and brought the game back to within a run 3-2. Despite that, Chiefs starter Wilfredo Pereira danced through six frames and allowed just one earned run before giving way to the bullpen.
In the seventh, the wheels slowly started to come off. Enmanuel Solano entered the fray and was pulled after recording just one out before Leonardo Taveras came on to finish the frame. All told, the Sky Carp mustered up five runs in the inning off a hit by pitch, a pair of walks and a couple of RBI hits from Ynmanol Marinez and Will Banfield.
With the score 7-3, the Sky Carp left little doubt after their turn in the ninth. Davis Bradshaw recorded an RBI knock while Nunez earned his second RBI of the night by drawing a free pass. Beloit wound up posting four more runs for good measure, making it an 11-3 score that went final.
With the loss, Peoria drops to 31-45 overall on the season and 3-7 in the second half. The defeat also signifies the Chiefs first home loss on Independence Day since 2015.
The two squads will enjoy an off day tomorrow before resuming the series with game two on Wednesday night. First pitch is penciled for 6:35, the Chiefs will hand the ball to Dionys Rodriguez, and Beloit turns to M.D. Johnson.