Cooking with the Emeralds - Mac and Cheese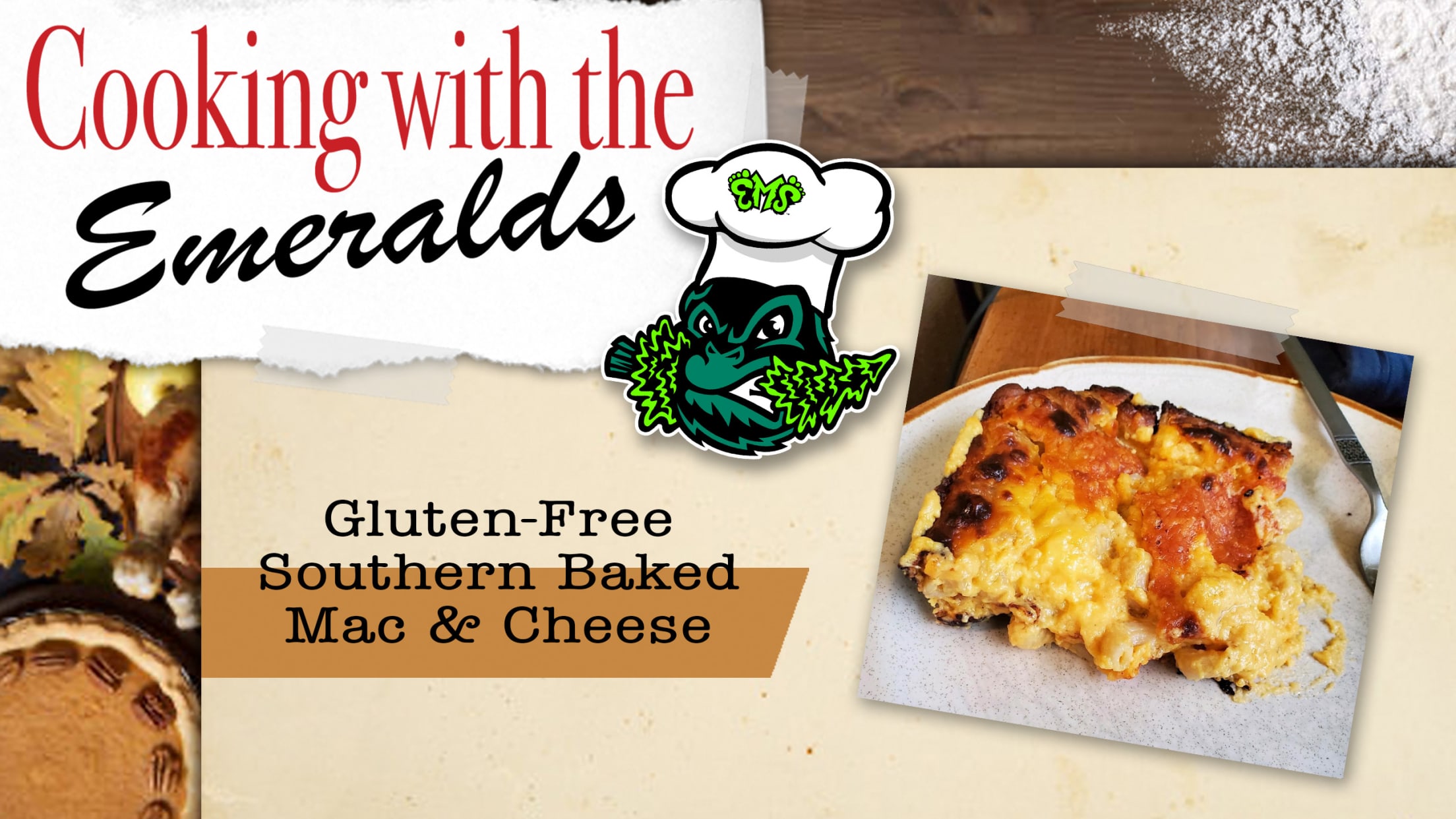 Prep Time: 10 Min Cook Time: 20 Min
Prep Time: 10 Min
Cook Time: 20 Min
Equipment:
You will need a 9" x 13" baking dish. If you can't find shredded Velvetta cheese you can chop a block of Velvetta.
Ingredients:
12oz box of gluten-free macaroni noodles (Can use penne or rigatoni)
2 eggs whisked
2 – 12 oz cans of evaporated milk
2 teaspoons powdered dry mustard
1 teaspoon salt
½ teaspoon black pepper
½ teaspoon Tabasco
2 cups shredded mild/sharp cheddar cheese
1 cup shredded parmesan cheese
2 cups shredded Velvetta cheese (if you can't find shredded you can chop a block of Velvetta)
8 tablespoons butter (melted)
Instructions:
Preheat oven to 400° F.
In a large bowl combine whisked eggs, evaporated milk, powdered mustard, salt, pepper, and Tabasco and mix together until fully combined.
Boil the pasta according to the box's direction in a large pot. You will want "al dente", not mushy. Make sure you salt the water.
Once pasta is cooked, drain the water and return to the pot. Pour the melted butter over the pasta and stir until all the pasta is covered with the butter.
Stir the milk and egg mixture a few times and then add it to the pasta.
Add half of the cheese mix to the pot and stir over medium heat until cheese is melted. Add the remaining cheeses and continue to stir until thoroughly melted.
Spray a 9 x 13 baking dish with cooking spray.
Pour the macaroni and cheese into the baking dish. For extra yumminess add some extra cheddar cheese to the top and bake for 20 to 25 minutes.