Crawdads to Host Halloween Themed Movie Night
Fans Will Pick Family Friendly Movie to Be Shown October 30th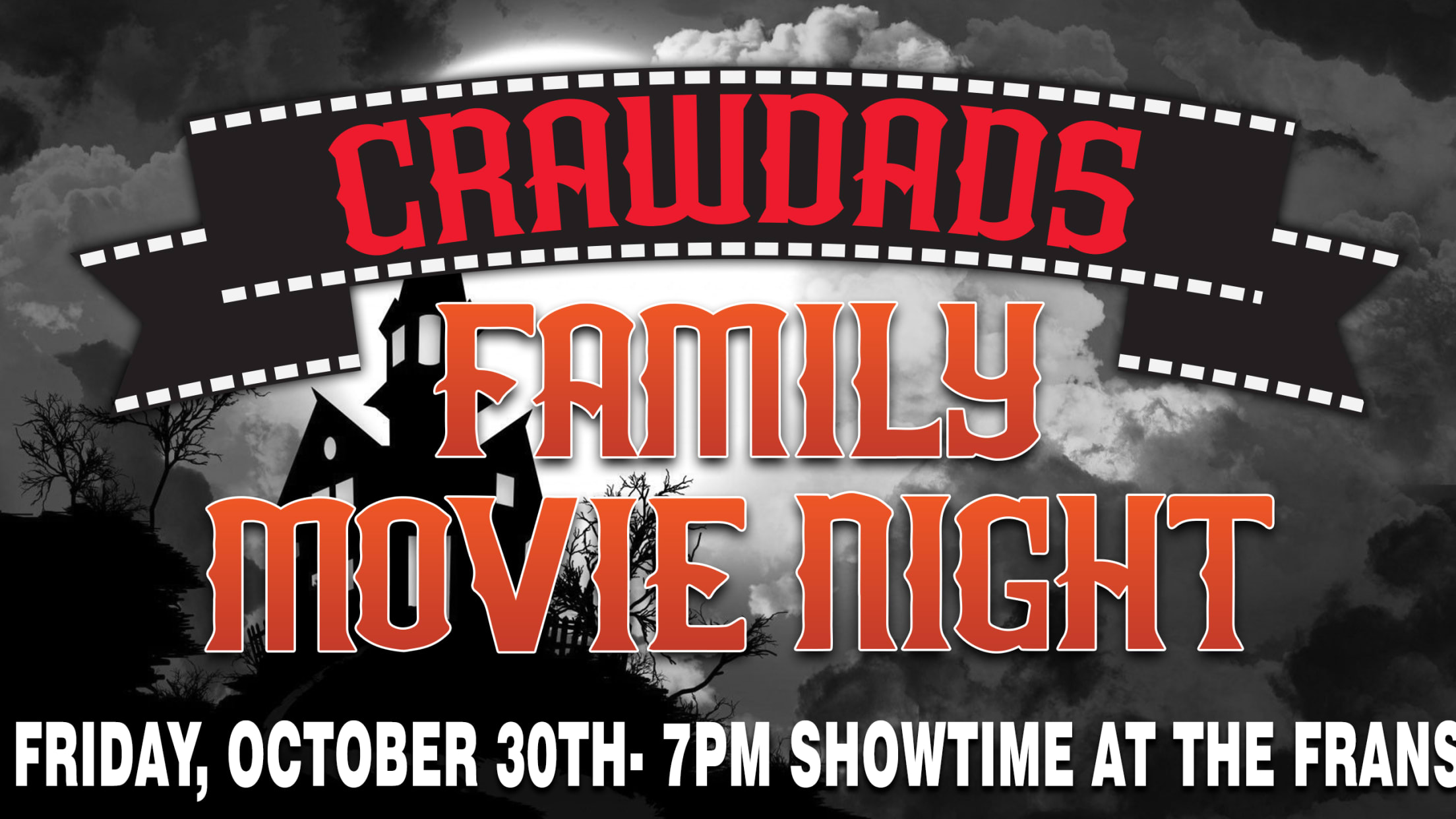 Hickory, NC- The Crawdads are excited to announce a Halloween themed movie night on the field on Friday, October 30th at LP Frans Stadium. Gates will open for the event at 6pm and the movie will begin at 7pm. Fans can vote on the family-friendly movie that will be shown
Hickory, NC- The Crawdads are excited to announce a Halloween themed movie night on the field on Friday, October 30th at LP Frans Stadium. Gates will open for the event at 6pm and the movie will begin at 7pm.
Fans can vote on the family-friendly movie that will be shown on the videoboard via a social media poll. The movies up for vote are Casper, Monster House, Coraline, and the Addams Family.
Guests will get to watch the movie from socially distanced boxes on the field. A 10x10 square is available for groups up of to 4 fans for $25 while 10x20 boxes can fit up to 8 people for $40. Suites will also be available for up to 15 people for $100.
Food add-ons can be preordered as well. The family pack includes 2 popcorns and 4 drinks for $20. The mega family pack comes with 4 popcorns and 8 drinks for $40. Kids 12 and under will receive a free goody bag. The first base concession stand will be open for guests to purchase refreshments and snacks throughout the night. No outside food and beverages can be brought into the park.
Chairs will not be allowed on the grass but blankets, pillows, and towels are permitted. Guests are asked to remain in their box when possible. We ask that strollers remain on the warning track and not be used on the grass. For the health of the grass, we also request that all bug spray be used on the concourse prior to arriving at your field box.
Masks will be required while in the ballpark and not seated in a square. When entering the stadium, walking on the concourse, and on the way to the field, fans will be required to wear a cloth face covering which can be removed once you get to your designated square.
Boxes must be purchased in advance by calling the Crawdads front office at (828) 322-3000.