D-Braves Flirt with No-Hitter, Win Fourth Straight Game
Team takes no-hitter into eighth inning, wins 4-3 in series opener over Kingsport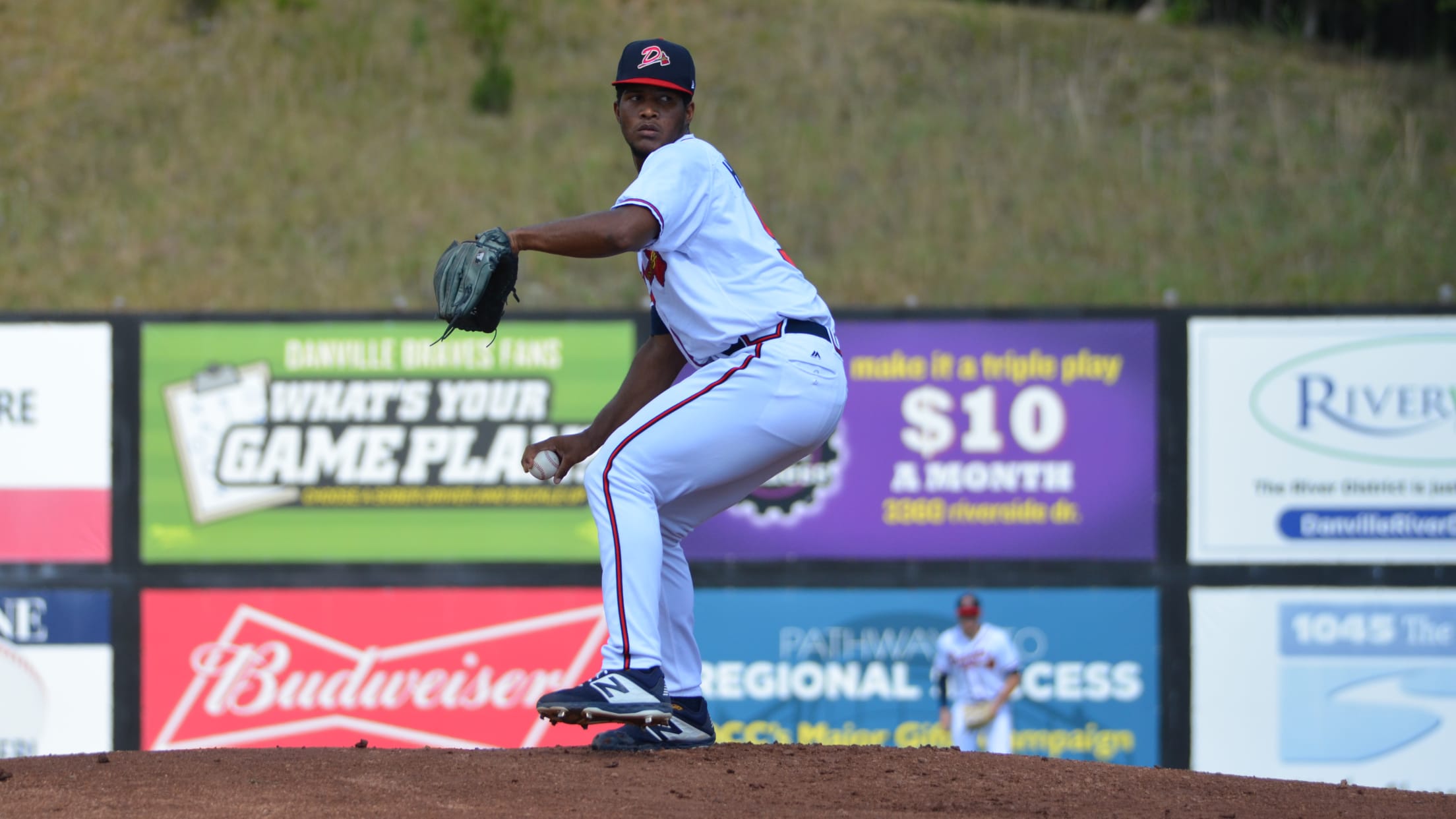 DANVILLE, Va. - For the fourth straight game, the Danville Braves earned a one-run victory. This time it came in a series opening 4-3 triumph over the Kingsport Mets in a game that saw Danville keep their visitors from a hit until the eighth inning.Alger Hodgson struck out a career-high seven
DANVILLE, Va. - For the fourth straight game, the Danville Braves earned a one-run victory. This time it came in a series opening 4-3 triumph over the Kingsport Mets in a game that saw Danville keep their visitors from a hit until the eighth inning.
Alger Hodgson struck out a career-high seven batters in four innings, walking two but allowing no other baserunners in his second start of the season. Zach Daniels followed him up with three perfect innings and four strikeouts of his own. Kingsport was able to break up the no-hitter in the second at bat of the eighth inning but couldn't do enough to win.
The D-Braves struck out twice to lead off the game, then a throwing error and two walks loaded the bases for Cody Birdsong. He drew a walk to score Connor Blair and give Danville a 1-0 lead, though the Brandon Chapman flew out to center to end the scoring opportunity.
Kingsport put its first baserunner on in the second with a two-out walk but stranded him with a pop out to third. Danville put two on in the bottom of the second with a walk and a single. With two outs on the board, Blair drove a two-run single to left field to extend the lead to 3-0.
Danville threatened again in the next frame, putting runners on first and second with two outs, but was unable to score. Kingsport drew a walk in the fourth but then saw its next ten batters retired by Hodgson and Daniels.
Danville was quiet for a few innings before Ray Hernandez singled in the bottom of the seventh. Birdsong smacked an RBI double to right field to make it 4-0 but was thrown out trying to extend it into a triple, ending the inning.
Kenny Wells came into the game in the eighth inning, walking the leadoff batter before Wilfred Astudillo ended the no-hitter with a single to left field. A wild pitch, RBI groundout and RBI single made it 4-2 before Wells struck out Scott Ota for out number two of the inning. Danville elected to turn to the bullpen for the final out of the inning, as Albinson Volquez came in and forced a groundout to second.
Kingsport added a solo home run to left field in the top of the ninth and put the tying run on first, but Volquez kept the Mets from scoring any more to record his second save of the year.
The win gave Danville its longest winning streak of the season. The D-Braves will try to clinch at least a series victory against Kingsport on Monday night, with first pitch at 6:30 p.m.