'Dads Facemasks Available in GoTeez Locker Room
Masks Feature Crawdads Logo, Retail for $10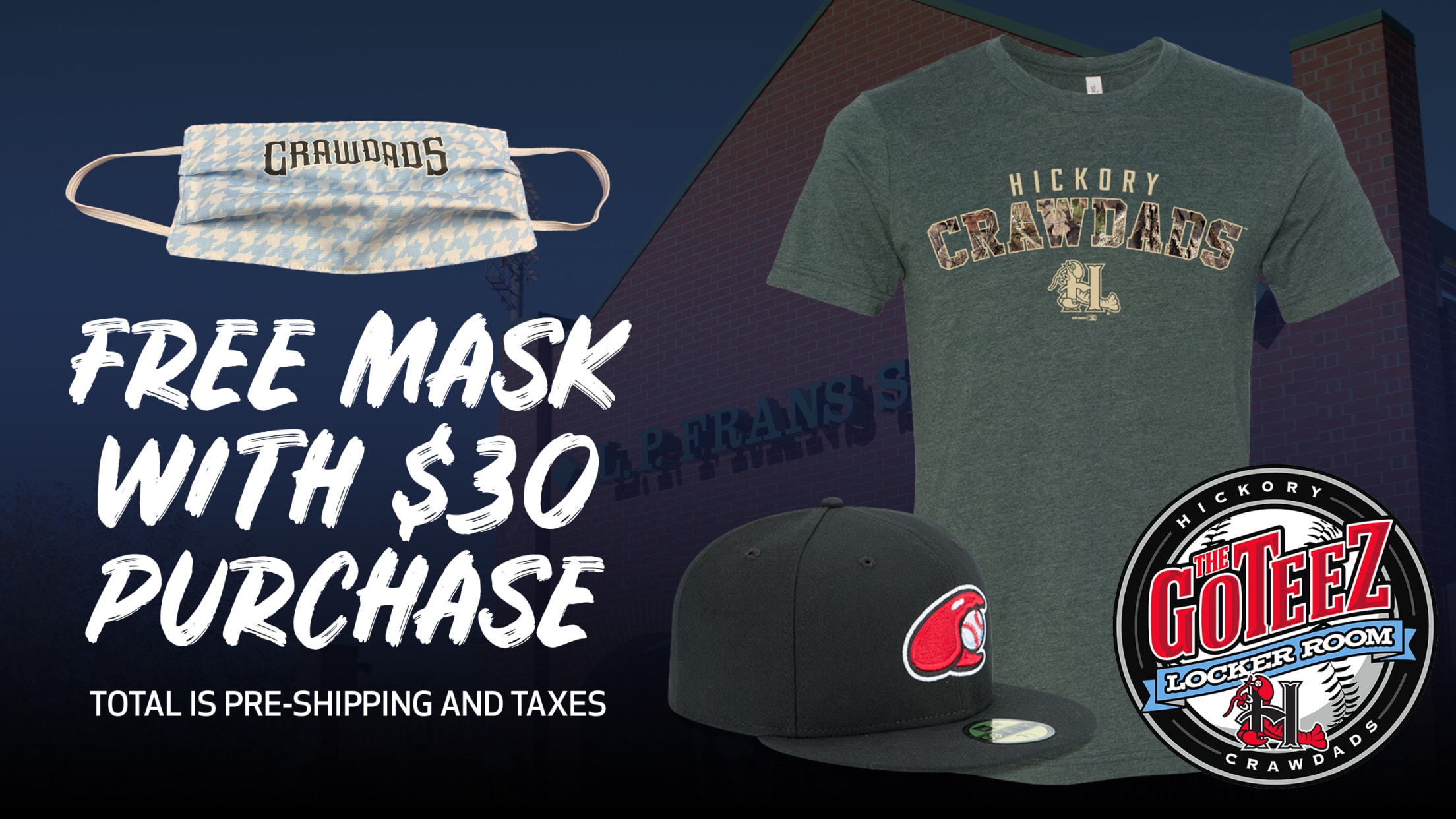 Hickory, NC- The Crawdads are now offering protective facemasks in the GoTeez Locker Room. The masks are 100% cotton with elastic ear straps and are made in Burlington, North Carolina by OT Sports. The masks are $10 and can be found online here. Fans can also get a free mask
Hickory, NC- The Crawdads are now offering protective facemasks in the GoTeez Locker Room. The masks are 100% cotton with elastic ear straps and are made in Burlington, North Carolina by OT Sports.
The masks are $10 and can be found online here. Fans can also get a free mask with any $30 purchase (total does not include taxes or shipping rate). The free masks are one per order and will be automatically added into the shipment if the order qualifies for one.
The Crawdads are also donating 100 masks to Frye Regional Hospital.
Please note, face masks are still available for individual sale but the free mask with $30 purchase special ended on May 18th.