Drive Outlast BG to Snap Win Streak on Friday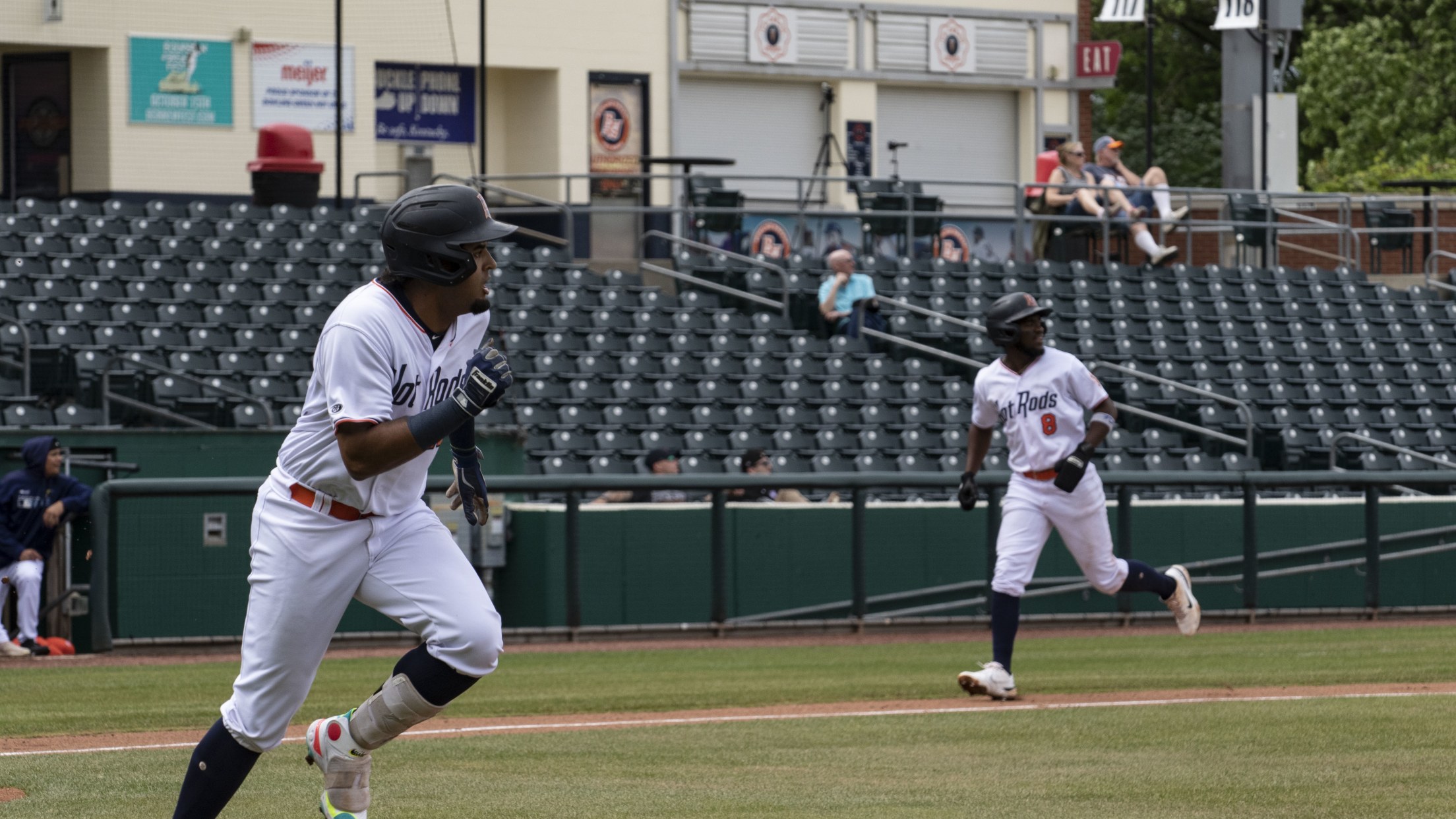 Greenville, South Carolina– Diego Infante led the Bowling Green Hot Rods (0-1, 41-25) with two hits, but a late rally attempt fell short as the Greenville Drive (1-0, 27-40) dealt a 4-3 loss to BG on Friday night. The Hot Rods and Drive will continue their series on Saturday at
Greenville, South Carolina– Diego Infante led the Bowling Green Hot Rods (0-1, 41-25) with two hits, but a late rally attempt fell short as the Greenville Drive (1-0, 27-40) dealt a 4-3 loss to BG on Friday night. The Hot Rods and Drive will continue their series on Saturday at Fluor Field in Greenville, South Carolina with a 6:05 PM CT first pitch.
The Drive scored the first run of the game in the second inning against Victor Muñoz to take an early lead, but the Hot Rods got even in the fourth after Kyle Manzardo drove in Ronny Simon to make it a 1-1 game. Greenville hit back-to-back-to-back homers in the fourth to give themselves a 4-1 lead, but BG narrowed the gap in the sixth.
Osleivis Basabe led off with a single against Drive reliever Michael Gettys and went to second when Alika Williams grounded into a fielder's choice, but Greenville first baseman Niko Kavadas made a throwing error. A wild pitch allowed both runners to advance one station and Manzardo grounded out to second, scoring Basabe while Williams went to third to make it a 4-2 game. After Heriberto Hernandez walked, Tanner Murray grounded out to third, scoring Williams to make it a one-run game at 4-3.
In the seventh, BG led off the inning with hits from Diego Infante and Nate Soria, but Simon squared a bunt back to the mound that ended up as a put-out of Infante at third. Basabe hit a deep fly ball to center field in the next at bat where Soria and Simon tagged, but Simon was thrown out at second to end the inning and the threat. The Drive went on to win 4-3, halting the Hot Rods six-game win streak.
Muñoz (1-1) took the loss, allowing four runs on six hits with six strikeouts over 4.2 innings of work. Franklin Dacosta pitched 3.1 scoreless innings while striking out three.
Notes: Infante had his 14th multi-hit game of the season… It was his ninth two-hit game… Manzardo had his eighth multi-RBI game of the year… Muñoz allowed multiple homers in a game for the second time in his career… It was the first time he'd let up three in one game… Simon stole his 17th base of the season, which leads the team… Dacosta hasn't allowed an earned run since June 3rd against the Rome Braves… He's allowed just two runs in the month of June… The Hot Rods are 10-15 when their opponent scores first… The Hot Rods and Drive continue their series on Saturday with a 6:05 PM CT first pitch… LH Ben Brecht (0-0, 0.00) takes the mound for BG against Greenville RH Wyatt Olds (1-5, 6.28)… Fans can listen to the game on Talk 104.1 FM and 930 AM WKCT beginning with the Hot Rods Warmup Show at 6:20 PM CT… Fans can also watch live on MiLB.tv, listen via the MiLB First Pitch app on Android and IOS, or go to the Hot Rods website at www.bghotrods.com
###
Hot Rods Baseball