Dust Devils Denied in Game 1, Game 2 Suspended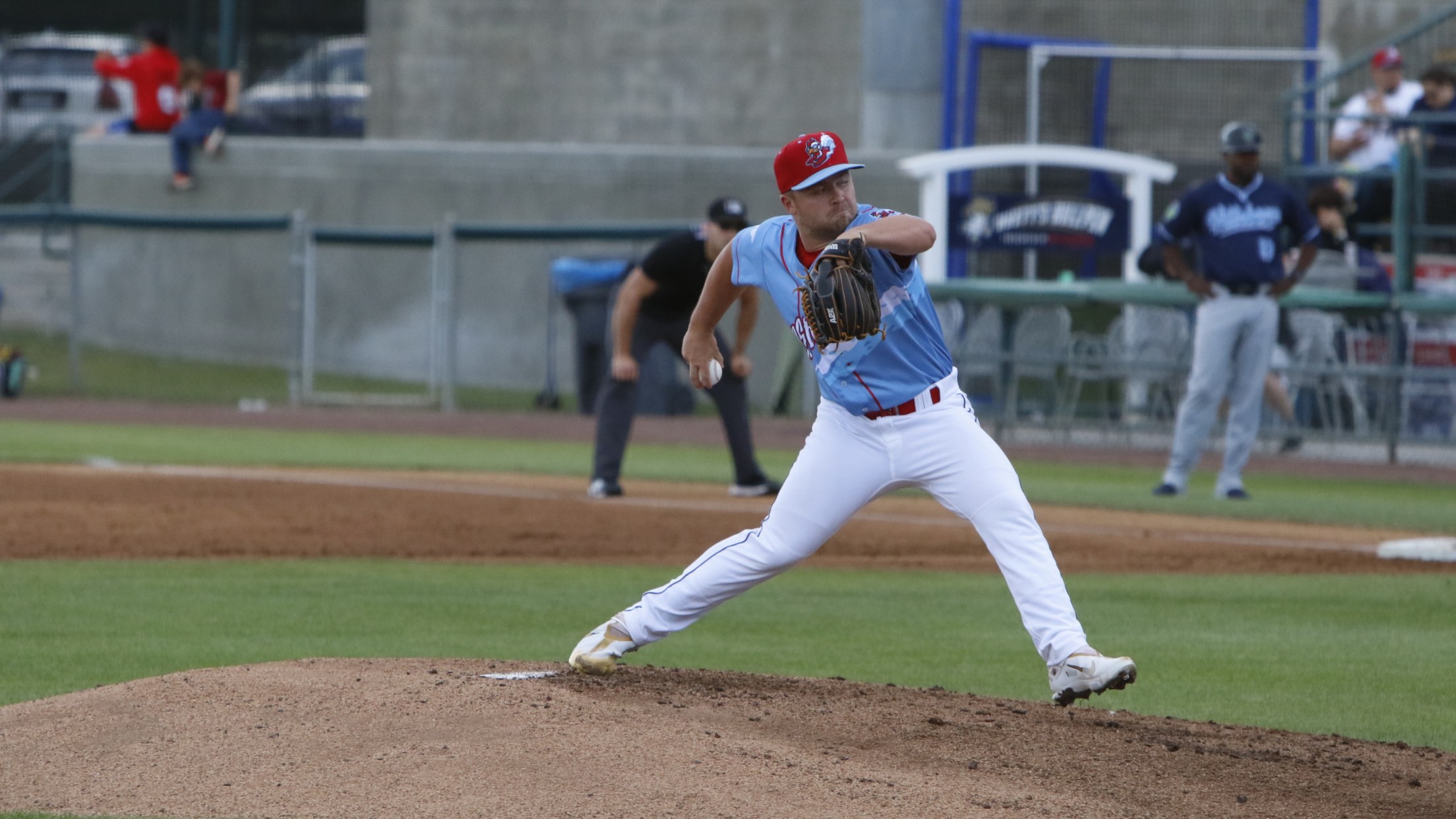 Heavy rain caused the nightcap of a doubleheader between the Tri-City Dust Devils (23-28) and the Vancouver Canadians (25-26) to be suspended Friday night at Gesa Stadium. Tri-City held a 1-0 lead in the bottom of the 3rd inning when the rains moved in, with the bases loaded and no
Heavy rain caused the nightcap of a doubleheader between the Tri-City Dust Devils (23-28) and the Vancouver Canadians (25-26) to be suspended Friday night at Gesa Stadium.
Tri-City held a 1-0 lead in the bottom of the 3rd inning when the rains moved in, with the bases loaded and no one out. Kyle Kasser had just flipped a bloop single to left-center field to score Mike Peabody before the delay, which turned into a suspension.
Dust Devils starter Zac Kristofak went through the Canadians order perfectly, retiring all nine he faced with five strikeouts.
Game 1 went to Vancouver, with the Canadians defeating Tri-City 4-1. Vancouver starter Ricky Tiedemann (2-0) quieted Dust Devil bats, throwing five scoreless innings and striking out nine. Lefty Jose Salvador (0-1) took the loss in his High-A debut despite holding his own, giving up four runs in his first two innings before throwing two scoreless to complete his outing.
Tri-City scored in the bottom of the 7th, with a Christian Molfetta single bringing D'Shawn Knowles home and getting the tying run to the plate. Kyle Lovelace then flew out to deep left, and Jol Concepcion got Jordyn Adams to pop up on the infield to end the game.
Game two of Friday's doubleheader will turn into game one of a new doubleheader, with the game resumed right where it left off at 5:35 p.m. Saturday night at Gesa Stadium. A 7-inning game two is scheduled for 45 minutes after the first game concludes, with a postgame fireworks show to follow thanks to McEachen Electric.
You can catch the King Beverage Budweiser In-Game Show beginning at 5:20 p.m. at dustdevilsbaseball.com and the MiLB First Pitch app.
Tickets for Saturday's doubleheader, Sunday's series finale and all games are on sale now. Ticket packages are also available, and start at just $99. And special ticket rates are available for groups of 20 or more. For more information on Dust Devils single game, season, mini-plan (11, 22, 33) and group tickets, visit dustdevilsbaseball.com or call 509-544-8789.