E-TWINS LOSE BACK-AND-FORTH GAME ON K-METS WALK-OFF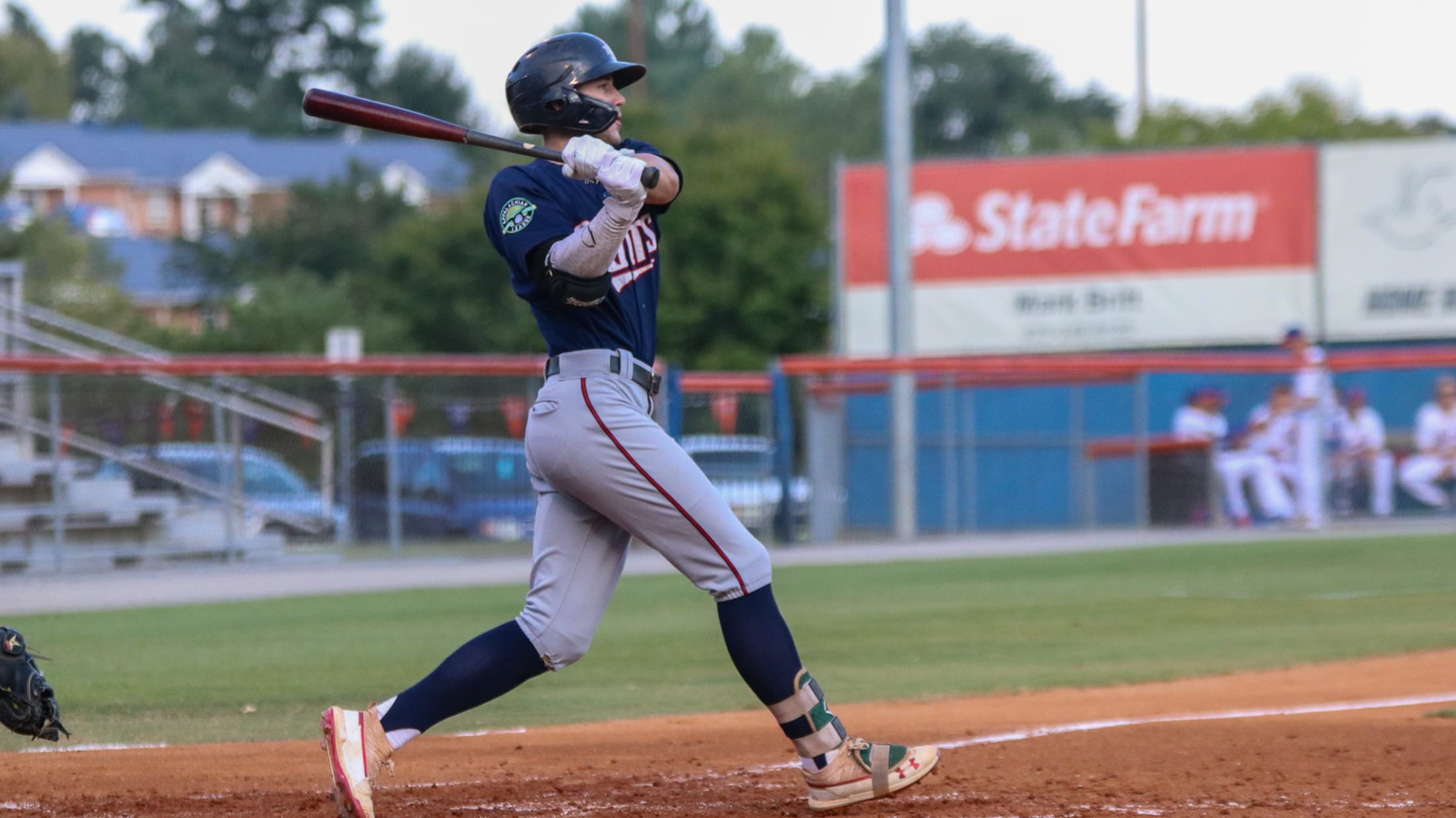 (Kassi Butcher / Elizabethton Twins)
Kingsport, TN - The Elizabethton Twins and Kingsport Mets traded blows Tuesday night, with the Twins jumping out to a 4-0 lead, Kingsport striking for seven and the Twins taking the lead once again in the seventh. The K-Mets had the last laugh, however, scoring two in the bottom of
Kingsport, TN - The Elizabethton Twins and Kingsport Mets traded blows Tuesday night, with the Twins jumping out to a 4-0 lead, Kingsport striking for seven and the Twins taking the lead once again in the seventh. The K-Mets had the last laugh, however, scoring two in the bottom of the ninth to walk-off on the E-Twins 9-8.
The Twins supplied Andriu Marin with early run support, as they loaded the bases with no outs in the third and drove in runs on four straight at-bats to take a 4-0 lead. Willie Joe Garry Jr. grounded into a fielder's choice that scored Anthony Prato, a sacrifice fly from Max Smith brought home Ruben Santana, Seth Gray doubled to score Kyle Schmidt and Parker Phillips singled home Garry Jr.
The lead was short-lived though, as Marin imploded in the fourth inning, allowing four runs to score before turning the game over to Frandy Torres, who let home three more runs and giving Kingsport a 7-4 lead.
The Twins chipped away, as Smith scored on a wild pitch in the fifth and Schmdt singled home Prato in the sixth to make the score a one-run deficit for Elizabethton. Will Holland doubled in two runs in the seventh to give the Twins a one-run lead and that lead held until the ninth, thanks to 2.1 scoreless innings of relief from Tyler Beck.
In the bottom of the ninth, Kingsport pounded Benjamin Dum for four hits, including a walk-off single that put the K-Mets on top for good 9-8.
Despite the loss, every E-Twin reached base Tuesday night, with eight recording hits, seven scoring runs and six driving runs in.
The season series between Elizabethton and Kingsport now stands tied at 4-4. The E-Twins look to avoid a sweep by Kingsport Wednesday, as they'll go for the season series win at 6:30 p.m.
For tickets and more information, visit elizabethtontwins.com.