Emeralds Endure Tough Game Two Loss In Series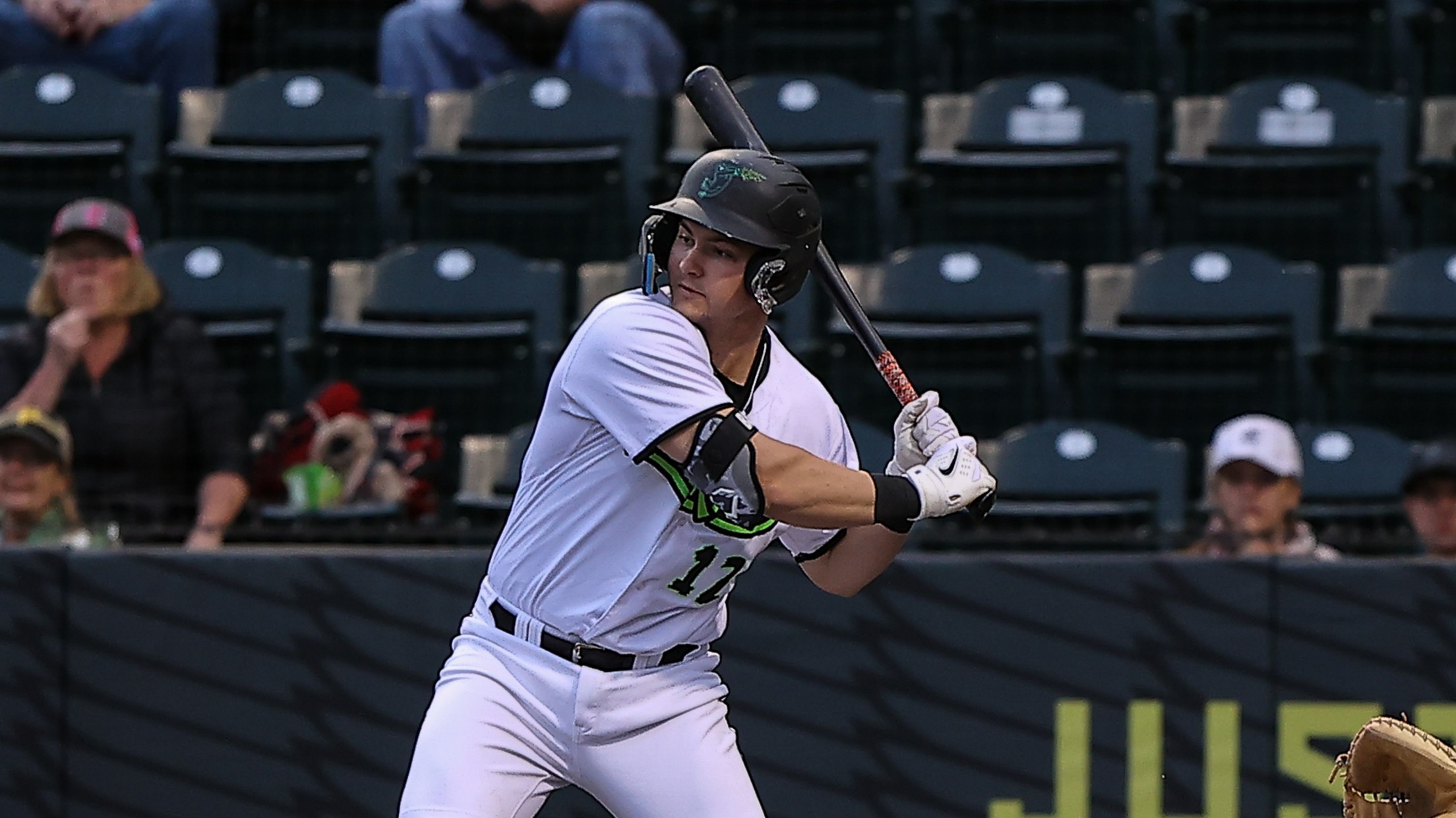 The Emeralds were unable to hang onto the lead in the ninth inning against the Spokane Indians 9-8. A three spot would be put on the board, started by SS Marco Luciano with a solo home run 1-0. An RBI single by CF Hunter Bishop cashed in 3B Casey Schmitt
The Emeralds were unable to hang onto the lead in the ninth inning against the Spokane Indians 9-8.
A three spot would be put on the board, started by SS Marco Luciano with a solo home run 1-0.
An RBI single by CF Hunter Bishop cashed in 3B Casey Schmitt 2-0.
The third run of the inning would be scored on an RBI sacrifice fly by C Pat Bailey to bring in LF Jairo Pomares.
In the second, DH Colin Simpson got the Indians on the board with a two-run home run 3-2.
Two innings later, Indians' SS Julio Carrera lined one over the left field wall to even up the score 3-3.
In the next inning, a two RBI single by CF Daniel Montano drove in a pair of runs to break the tie 5-3.
The next half inning would result in a two-run home run by Bailey to tie up the game 5-5.
With a pair of runners on, Schmitt destroyed the ball to recollect the lead 8-5.
An error by 1B Carter Aldrete led to Montano driving in another run 8-6.
In the ninth inning, the Indians would score a three spot to win it in their second straight walkoff win 9-8.
The Emeralds will look to cut the series in half tomorrow by throwing RHP Randy Rodriguez vs. LHP Evan Shawver. First pitch is at 6:35 PM, 6:20 PM pregame show on 95.3 The Score.