Emeralds Give Up Third Walk Off Of Series Against Spokane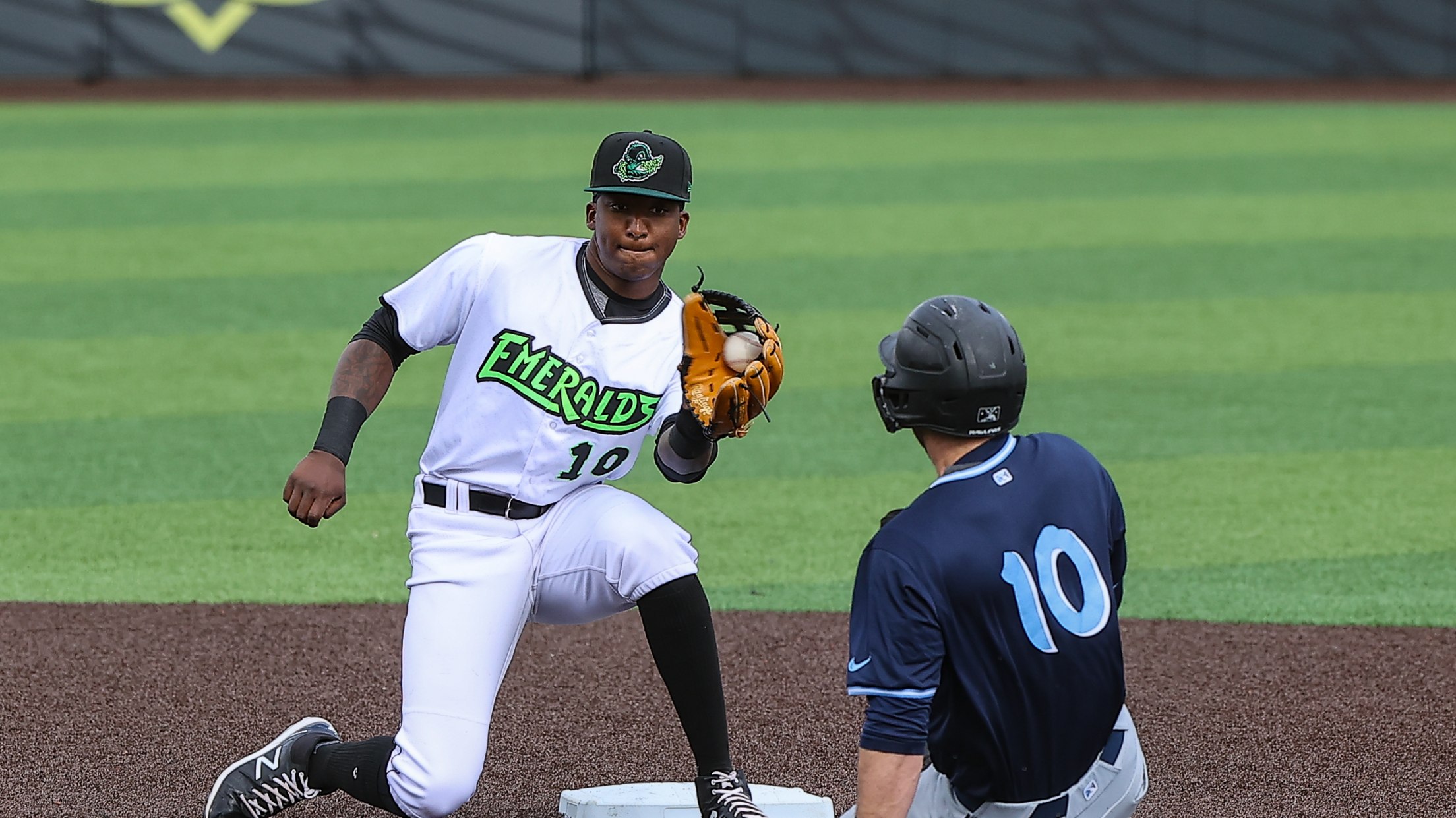 The Emeralds bullpen was unable to hang onto a two-run lead in the ninth inning against the Spokane Indians 4-3. The first five innings resulted in pitchers' duel innings for Emeralds' starter Kyle Harrison and Indians' starter Will Ethridge. Once again, it would be the Emeralds striking first with a
The Emeralds bullpen was unable to hang onto a two-run lead in the ninth inning against the Spokane Indians 4-3.
The first five innings resulted in pitchers' duel innings for Emeralds' starter Kyle Harrison and Indians' starter Will Ethridge.
Once again, it would be the Emeralds striking first with a two-run home run by SS Marco Luciano for his third straight game with a home run in the sixth 2-0.
The Indians split the deficit with a solo home run by SS Julio Carreras in the seventh 2-1.
A sacrifice fly to center field by 3B Carter Aldrete would result in a close play at the plate to cash in Luciano in the eighth inning 3-1.
Emeralds would turn to RHP Nick Morreale for the save, but Indians PH Roby Martin Jr. walked it off in the ninth with a three-run home run 4-3.
The Emeralds will turn the page for tomorrow's game. RHP Ryan Murphy will pitch against Indians' LHP Joe Rock. First pitch is at 5:09 PM, 4:54 PM pregame show on 95.3 The Score.