Emeralds Win Fifth Straight Series In A Row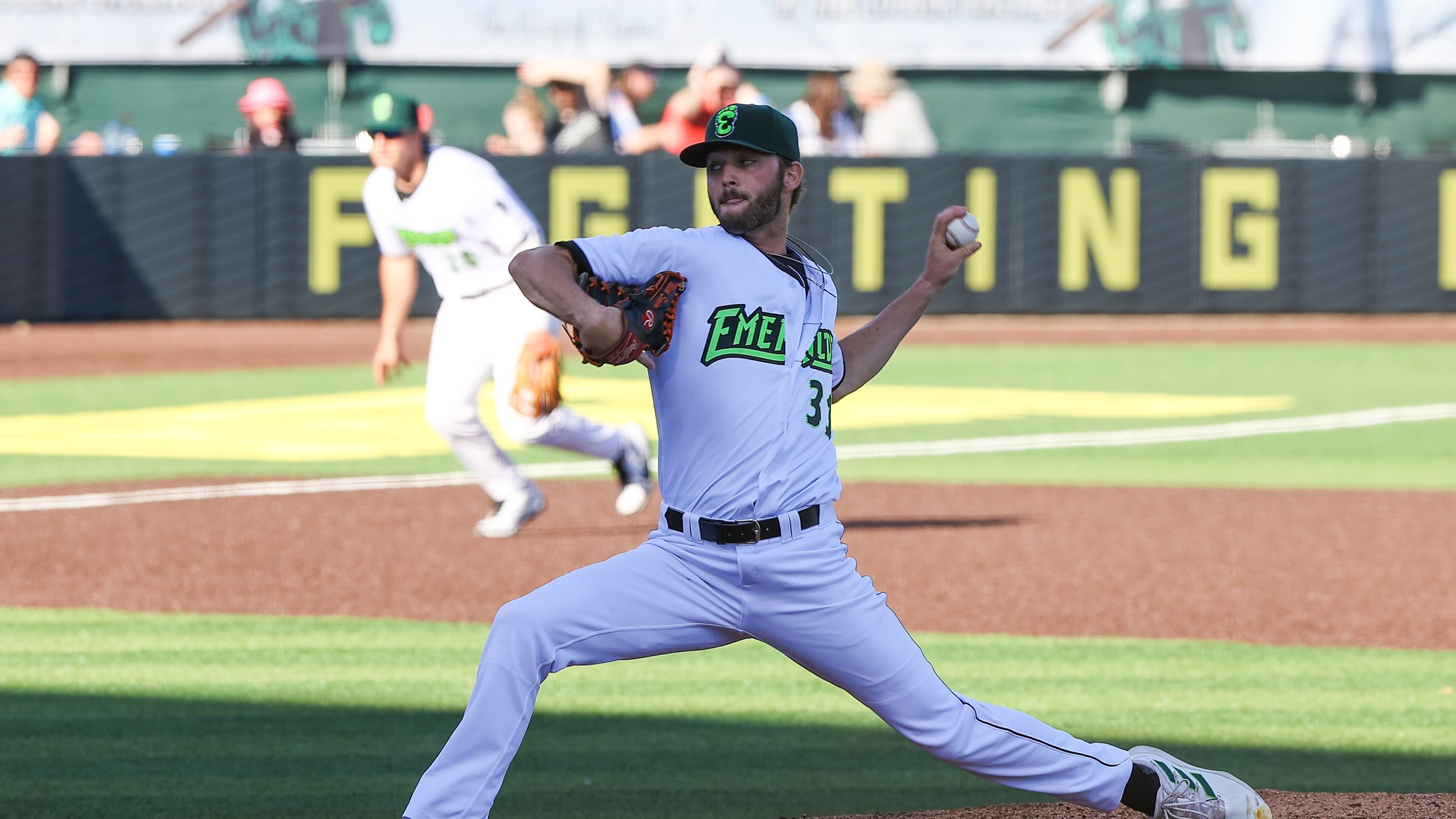 WIth tonight's win over the Tri-City Dust Devils, the Emeralds have won their fifth straight series of the season by a 5-3 score. In the third inning, the Emeralds drove in four runs with one swing of the bat by RF Hunter Bishop with the bases loaded 4-0. In the
WIth tonight's win over the Tri-City Dust Devils, the Emeralds have won their fifth straight series of the season by a 5-3 score.
In the third inning, the Emeralds drove in four runs with one swing of the bat by RF Hunter Bishop with the bases loaded 4-0.
In the next inning, 2B Simon Whiteman hit an RBI single to score 1B Carter Aldrete to add onto the lead 5-0.
The Dust Devils scored on a throwing error by new C Robert Emery to allow CF D'Shawn Knowles 5-1.
In the ninth inning, the Dust Devils attempted to come from behind on an RBI triple by RF Edwin Yon to drive in DH Gabe Matthews along with an RBI double by C Christian Molfetta to cash in Yon, but would fall short with RHP Nick Avila coming in with the save 5-3.
Tomorrow the Emeralds will continue to look for a hot start to the second half of the season as they will throw RHP Randy Rodriguez. First pitch is at 5:05 PM, 4:50 pregame show on 95.3 The Score and MiLB.TV.