Emeralds Finish Series WIth A Win Against Tri-City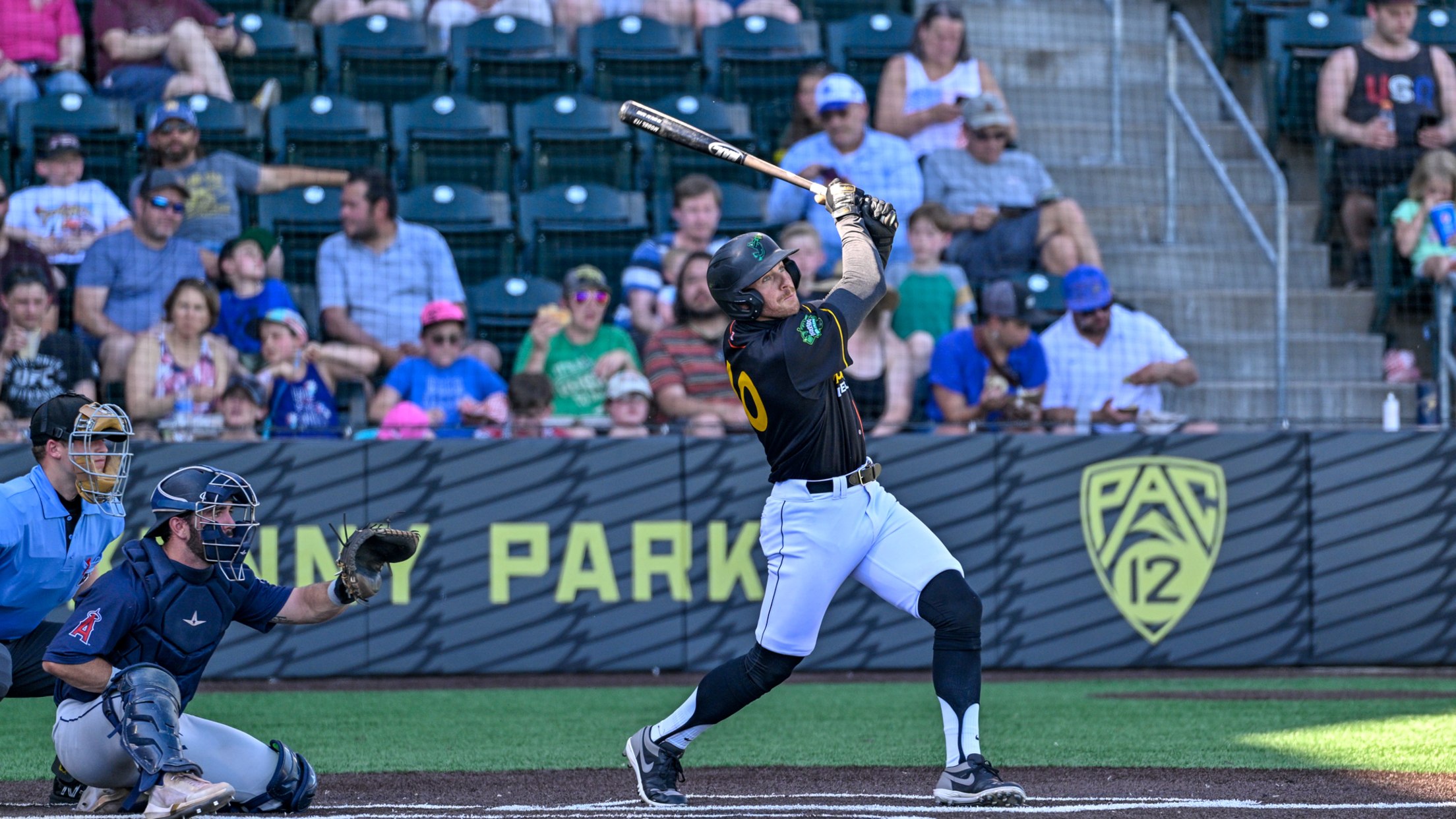 The Emeralds scored five in the first three innings to get the offense going against the Tri-City Dust Devils 9-4. In the first inning, 3B Casey Schmitt drove in a pair of runs on a two-RBI double to score CF Hunter Bishop and RF Vaun Brown 2-0. The Dust Devils
The Emeralds scored five in the first three innings to get the offense going against the Tri-City Dust Devils 9-4.
In the first inning, 3B Casey Schmitt drove in a pair of runs on a two-RBI double to score CF Hunter Bishop and RF Vaun Brown 2-0.
The Dust Devils answered back with an RBI single by RF Edwin Yon to score 3B Mitch Nay in the second to split the deficit 2-1.
Another pair of runs scored in the second on an RBI single by Brown to cash in 1B Luis Toribio and an RBI groundout to drive in DH Najee Gaskins 4-1.
The Emeralds added another run on the board on an RBI sacrifice fly by Gaskins to score LF Jairo Pomares in the third 5-1.
In the seventh inning, DH D'Shawn Knowles reached on a throwing error, which allowed SS Jose Guzman to score along with an RBI single by CF Jordyn Adams to drive in Knowles 5-3.
A fielder's choice would allow Pomares to get on base and score Brown 6-3.
The Dust Devils cashed in another run on an RBI single by Knowles to bring in Yon to cut it down to 6-4 in the eighth.
The Emeralds' last set of runs came on a two-RBI triple by Bishop to cash in SS Ghordy Santos and Brown, then the final run of the game was scored on a wild pitch, allowing Bishop to score 9-4.
The Emeralds will have the day off tomorrow and will host a series against the Everett Aquasox for the first time this season. First pitch is at 6:35 PM, 6:20 pregame show on 95.3 The Score and MiLB.TV.