Not Enough Firepower For Comeback Win Against Everett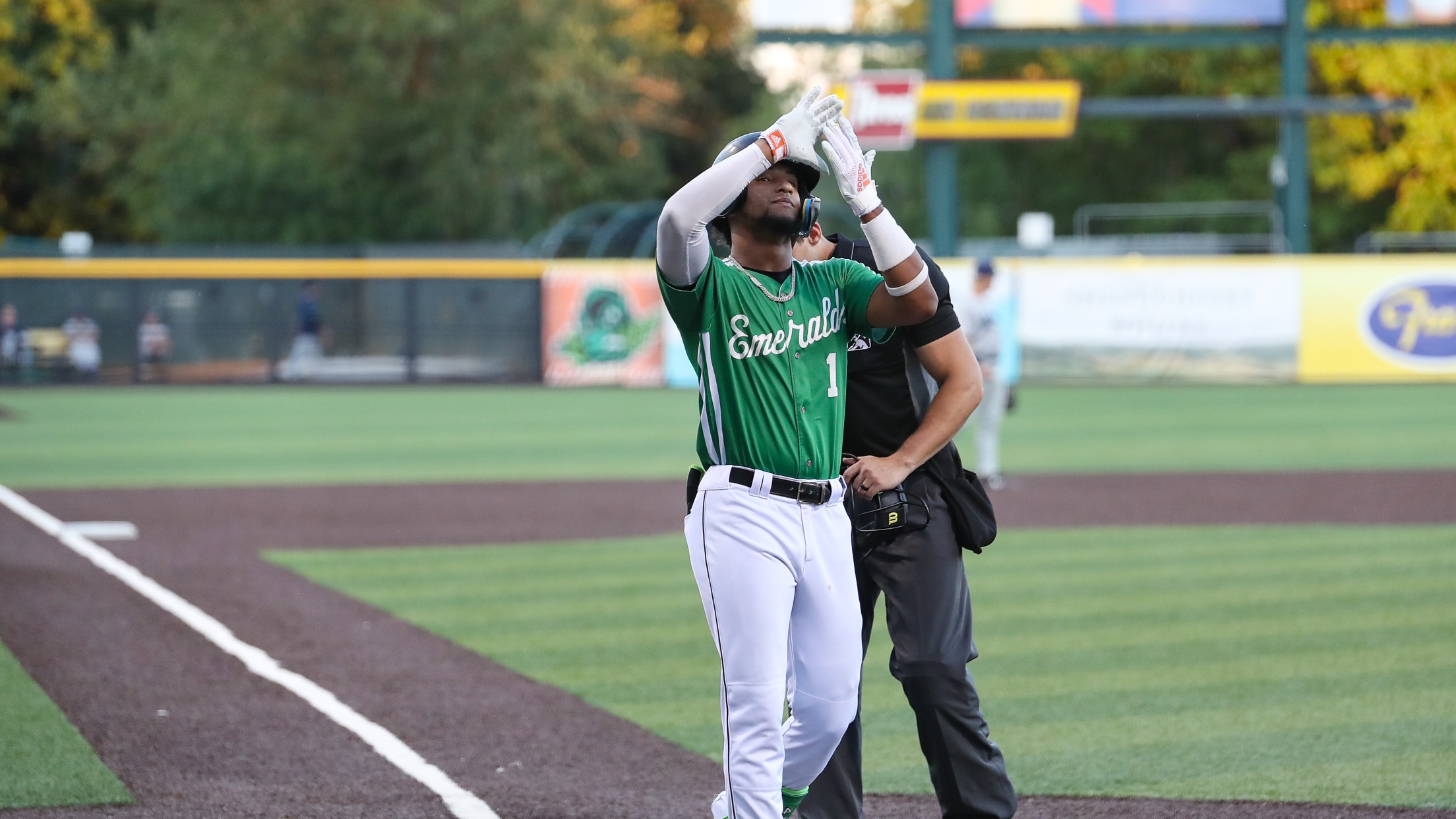 The Emeralds were unable to take game three of the series against the Everett Aquasox 4-3. Aquasox's RF Alberto Rodriguez got the offense going with a two-run home run at the start of the game 2-0. Two innings later, Everett C Andy Thomas hits an RBI single to score SS
The Emeralds were unable to take game three of the series against the Everett Aquasox 4-3.
Aquasox's RF Alberto Rodriguez got the offense going with a two-run home run at the start of the game 2-0.
Two innings later, Everett C Andy Thomas hits an RBI single to score SS Noelvi Marte to give them a 3-0 lead.
In the bottom half of the inning, Emeralds' SS Casey Schmitt drove in the first run of the game on an RBI walk with the bases loaded to bring in RF Najee Gaskins 3-1.
The home run by 3B Cole Barr added an important run in the seventh inning for the Aquasox to give them the 4-1 lead.
The Emeralds refused to go down quietly in the bottom half of the inning with solo home runs by CF Luis Matos and DH Jairo Pomares, but it would not be enough to come from behind 4-3.
The Emeralds will look to rebound from their woes tomorrow as they will throw LHP Nick Swiney after back-to-back dominant starts. First pitch is at 6:35 PM, 6:20 pregame show on 95.3 The Score and MiLB.TV.