Englert Dazzles in 5-3 Win
Seise Steals Home in Victory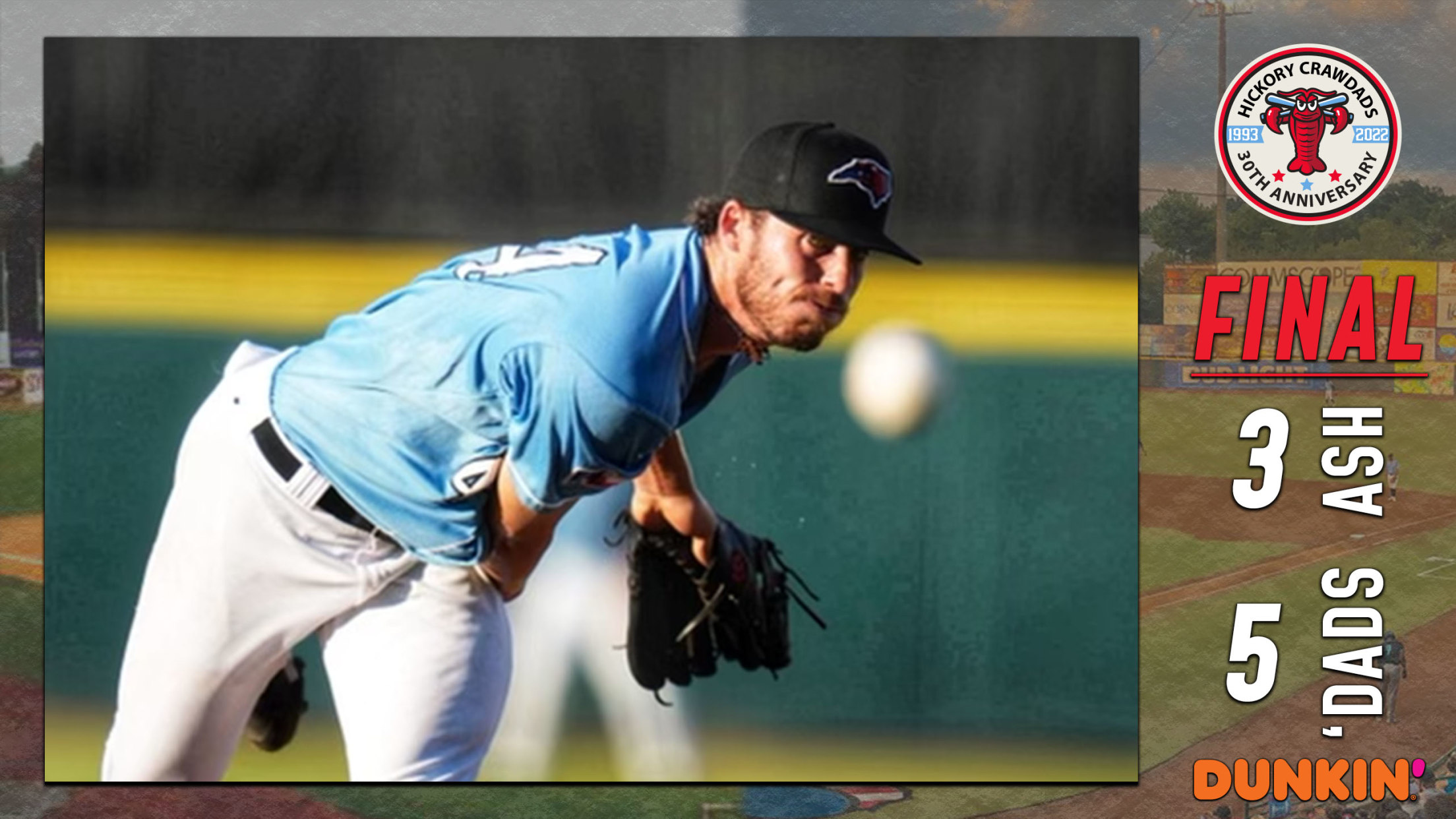 Hickory, NC- The Crawdads rode a strong start by Mason Englert to a 5-3 victory. Asheville scored a run in the first inning as the leadoff batter singled and came around to score. Mason Englert settled down to pitch seven innings, allowing just two hits and one walk while striking
Hickory, NC- The Crawdads rode a strong start by Mason Englert to a 5-3 victory.
Asheville scored a run in the first inning as the leadoff batter singled and came around to score. Mason Englert settled down to pitch seven innings, allowing just two hits and one walk while striking out seven.
The Crawdads offense got going in the sixth as they scored four to take the lead. Thomas Saggese hit a one-out solo shot to left to tie the game. Trevor Hauver drew a walk and moved up on a single by Alejandro Osuna. Chris Seise drew another walk to load the bases. Frainyer Chavez singled to right, scoring two and sending Seise to third. The Crawdads perfectly executed a double steal as Chavez took second and Seise came in to steal home to make it a 4-1 game.
The 'Dads extended their lead with a run in the bottom of the seventh with doubles by Cody Freeman and Hauver.
Asheville scored a run in the eighth and another in the ninth but Jesus Linarez was able to secure the 5-3 victory.
Tomorrow night at the Frans will be Star Wars Night and post-game fireworks presented by Jani-King, McDonalds- Link Management and KICKS 103.3. It is also a Catawba Science Center Night and members can get two free tickets to the game. Family memberships can get four free tickets.