Fightins and Senators Square Off in Front of 10th Largest Crowd in Stadium History
Fightins 9th inning rally comes up short in game three loss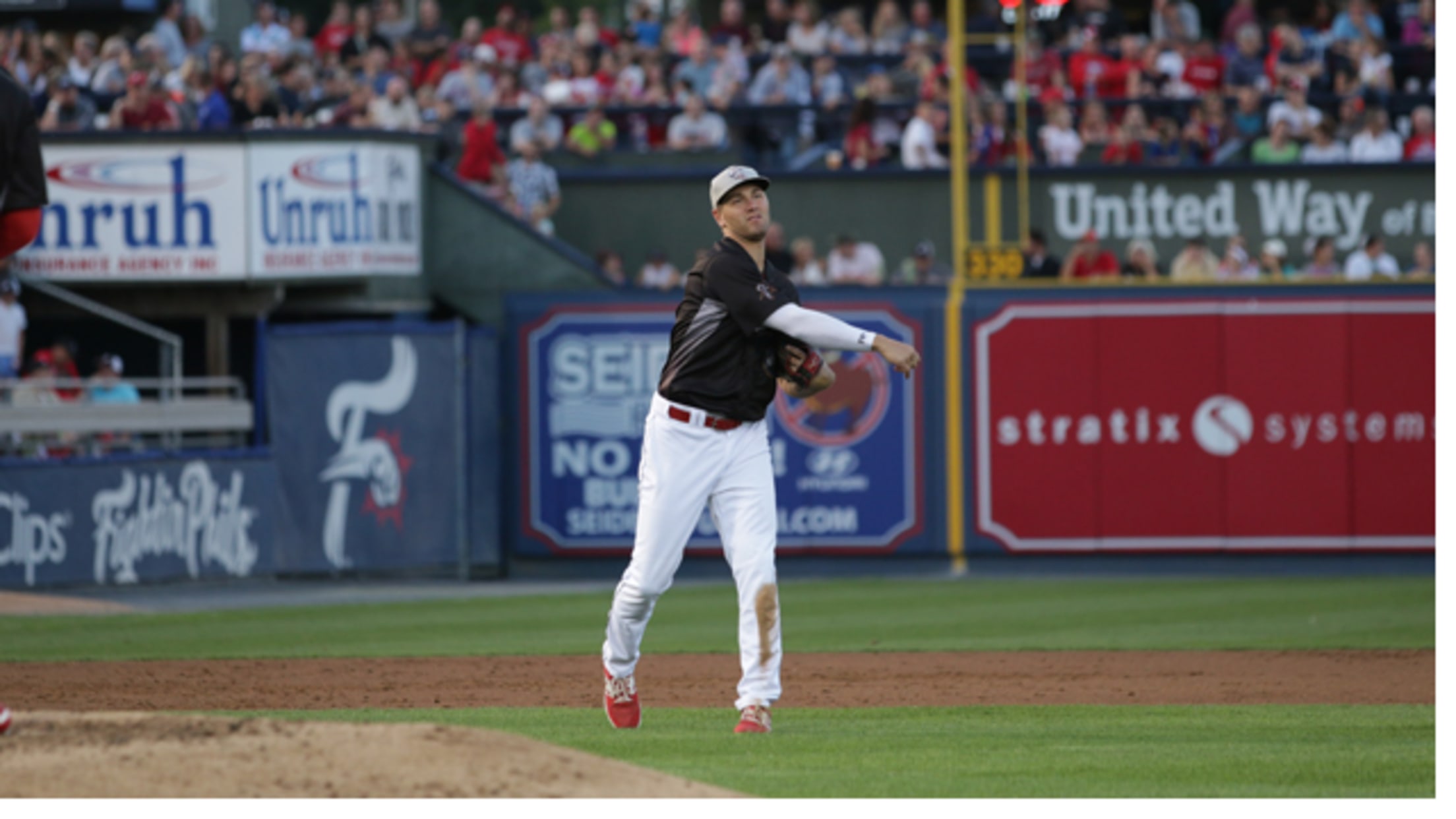 (Reading, Pa) - Franklyn Kilomé (1-2) took the mound for the Fightin Phils on the 20th annual Harley Night to benefit Muscular Dystrophy in front of 9,785 fans. Trailing by three heading into the bottom of the 9th, the Fightin Phils brought the tying run to the plate but could not
(Reading, Pa) - Franklyn Kilomé (1-2) took the mound for the Fightin Phils on the 20th annual Harley Night to benefit Muscular Dystrophy in front of 9,785 fans. Trailing by three heading into the bottom of the 9th, the Fightin Phils brought the tying run to the plate but could not complete the come back and fell to the Harrisburg Senators 4-2.
Harrisburg set the tone early against Kilome scoring in the top of the 1st on a sacrifice fly by José Marmolejos to put the Senators up 1-0. Kilome held the deficient to just the one run heading into the bottom of the 3rd. Jiandido Tromp and Mitch Walding traded doubles in the bottom of the third to tie the game at one.
The game did not remain tied for very long. Marmolejos led off the top of the 4th with a double who was chased home on a rbi double by Dan Gamache. The Senators added one more in the inning on an error to make it 3-1.
The bullpens traded zeros until the 9th inning and with the score 3-1 the Senators added some insurance. With runners on second and third and no outs, Shane Watson got a ground ball back to him and cut down the runner trying to score from third. However, a throwing error on the play allowed Drew Ward to score and put Harrisburg up 4-1 in the 9th.
The Fightin Phils did not give up, despite trailing by three heading into the final frame the Fightins made some noise. Christian Marrero led off the inning by homering into the pool in right field and cut the deficit to two. Malquin Canelo reached on an error to bring the tying run to the plate with two outs but the Fightin Phils could not score and dropped game three by a final score of 4-2.
The Fightin Phils and Senators wrap up the series Sunday night at 5:05.
America's Classic Ballpark is proud to be a part of Pennsylvania's Americana Region. Season tickets for the 2018 season are available online at Fightins.com, by phone at 610-370-BALL, and in-person at FirstEnergy Stadium. Follow the Fightin Phils on Twitter at @ReadingFightins and like them on Facebook via www.facebook.com/fightins.